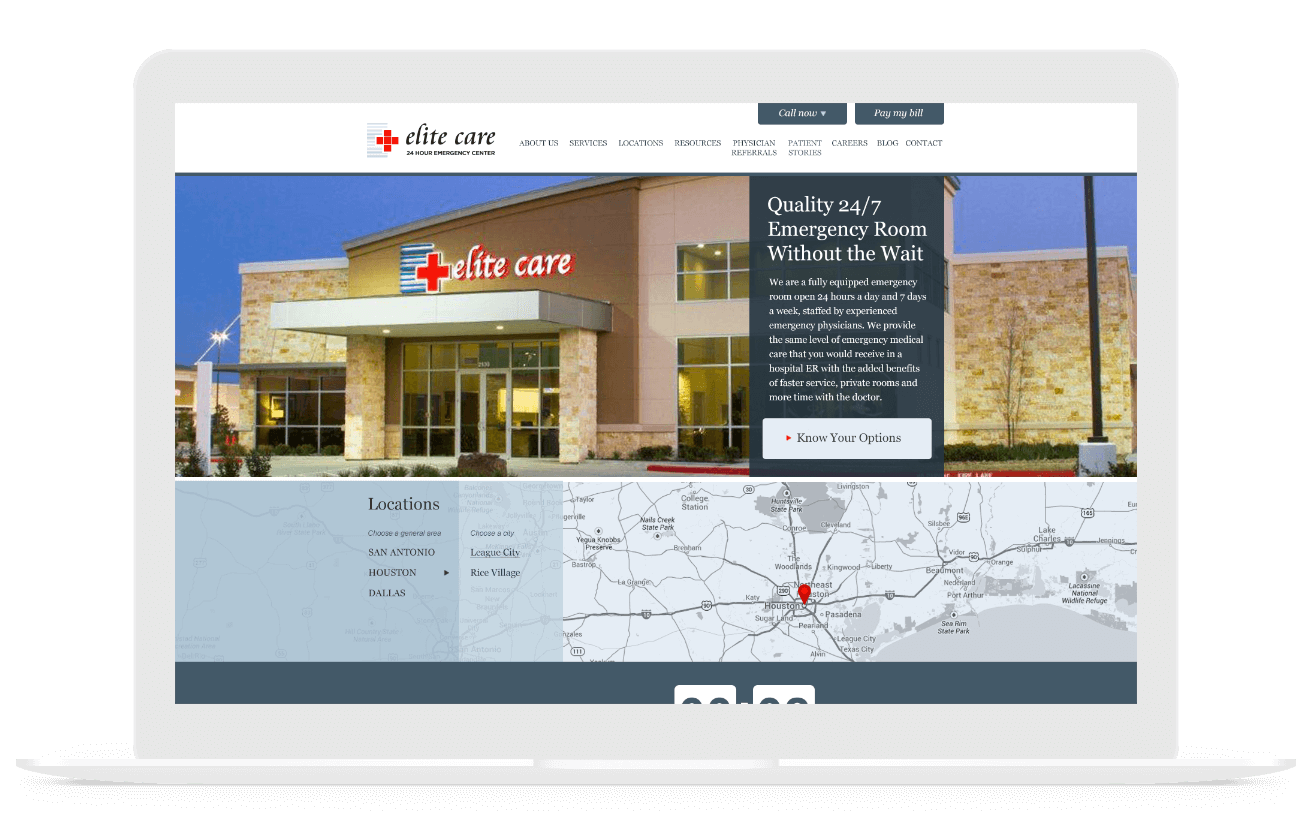 Elite Care
Visibility Is Critical
Elite Care required a targeted web presence and an ongoing digital marketing campaigns to strengthen brand awareness, educate users about the benefits of emergency centers, and build authority throughout the Texas Triangle.
Case Study
Healthcare Resources
It's important we remain knowledgeable and current on healthcare law, reforms and legal requirements. This influences our copywriting, marketing and design suggestions. We are fully aware of the importance in following medical and insurance guidelines, as well as legal ramifications when these are not adhered to. We are continually building our library of healthcare resource articles and federal legal reforms surrounding medicine and hospital laws.
Who we are
Gravitate is a full service, in-house digital marketing and design agency with over 17 years of experience in the creative industry. We develop integrated marketing solutions that drive business and boost revenue. We don't need to outsource your work overseas or to robots. We are real people, with a real passion for what we do – see for yourself.
Ready to work with us? Send us a message or give us a call: (888) 641-7313
Capabilities
Nobody hires us to create something ordinary or stand back and shut up. We're a team of brutally honest experts in our field building long-term relationships with clients through measurable, informed design and actionable digital marketing strategies.
"Gravitate is the definition of proactive. They're a team of talented professionals that constantly goes above and beyond to make sure Elite Care is the best we can be—and the numbers don't lie; they're really putting Elite Care on the map in Texas."
Ready to Get Started?
Ready to start a project or really curious about our process? Drop us a note or give us a call; we're happy to answer all your questions.
Work With Us