We love supporting local small businesses, and not just recently because the lockdown made it trendy. In fact, these businesses account for 99.7% of all U.S. employers and form the backbone of our economy. That's why it's so important for all of us to support our local businesses. But you knew that.
Local search is one of the best ways for small businesses to stand out online, but with the advent of personal assistant voice search, results pages have changed and it's crucial for your online presence that you understand how to use it for your benefit.
Google processes over 3.5 billion searches each day, according to Internet Live Stats. That gives the company over 92% of the search market and means Google is the place to be seen.
Here are four methods that too many local businesses neglected, that will help you cut through the deluge of results and stand out in local search in the 2020s.
1. Create Stellar Visual Content For Google My Business
Google can't be ignored, and it's a good idea to familiarize yourself with its search algorithms. These are what ultimately determine how content will rank.
The fact is, Google consistently prefers visual content (pictures, charts, and videos) over the written word. According to research, people remember images better than information. That's why a third of marketers are more focused on creating visual images than written blog content.
Even more, mobile video views are continuing to grow year over year, which means your visuals need to be mobile- friendly.
Tom's Tip:
Hire a bright-eyed and bushy-tailed beginner photographer to come in once a month and get new photos and videos of your business in action!
When people constantly see your brand, brand awareness and trust subconsciously begins to take place.
2. Make an Offering They Can't Refuse
There's a reason why Google my businesses added the "post" feature, and although most businesses use it for events, the "offer" post is the more useful tool.
And now after a recent update, Google has dedicated way more space within the knowledge panel even allowing business up to ten offers in the carousel!
"The new layout introduces a dedicated space for business owners to feature their most recent offers—making a quick decision for their potential customers even easier,"
GMB Senior Product Manager Amir Fish
When you post a new offer inside your Google My Business(GMB), it will be one of the first things people see when they look up your businesses or a specific query.
So get to really understand your customers' problems and create new offerings around those problems. Get more creative than just a free quote.
Make an offering that gets them through the door or sparks a phone call. Think outside the box. What would be a sweet deal that you would want in your industry?
Tom's Tip:
Try to involve location-based apps like Waze and AR games like Pokemon Go. Any time your potential customers approach a competitor or drive past your business, you can remind them you exist.
3. Seek (And Leave) Reviews Everywhere
People will always trust your customers' recommendations over the company. That's the lesson learned from over five years of consumer surveys by Statista.
So don't fake reviews, ASK for reviews. Google has a secret algorithm that ranks how authoritative the review is.
For example, if a person gives you a review but their GPS data shows they never even visited your location, Google will still show the review but it won't help too much with your map pack ranking.
On the flip side, if you manage to get someone who is a "local guide" (a person who does many Google maps reviews), and they leave a positive review, that review will trigger some local ranking signal factors and make your GMB more authoritative.
At the end of the day, a five-star customer review in public is worth its weight in gold. Make it a part of the company's normal process for every employee to solicit feedback.
Also, don't be shy about leaving reviews on these platforms for your competitors and other local businesses. It's the easiest and most effective way to make your voice heard in the community.
Tom's Tip:
My little trick is to set up a printed out QR code at the point of sale. As soon as a transaction is finished, simply point to the sign.
With the new iPhone update, all someone has to do is pull out their phone, open up the camera and it automatically scans and opens the QR code link, which is directed right to the businesses review section in Google maps.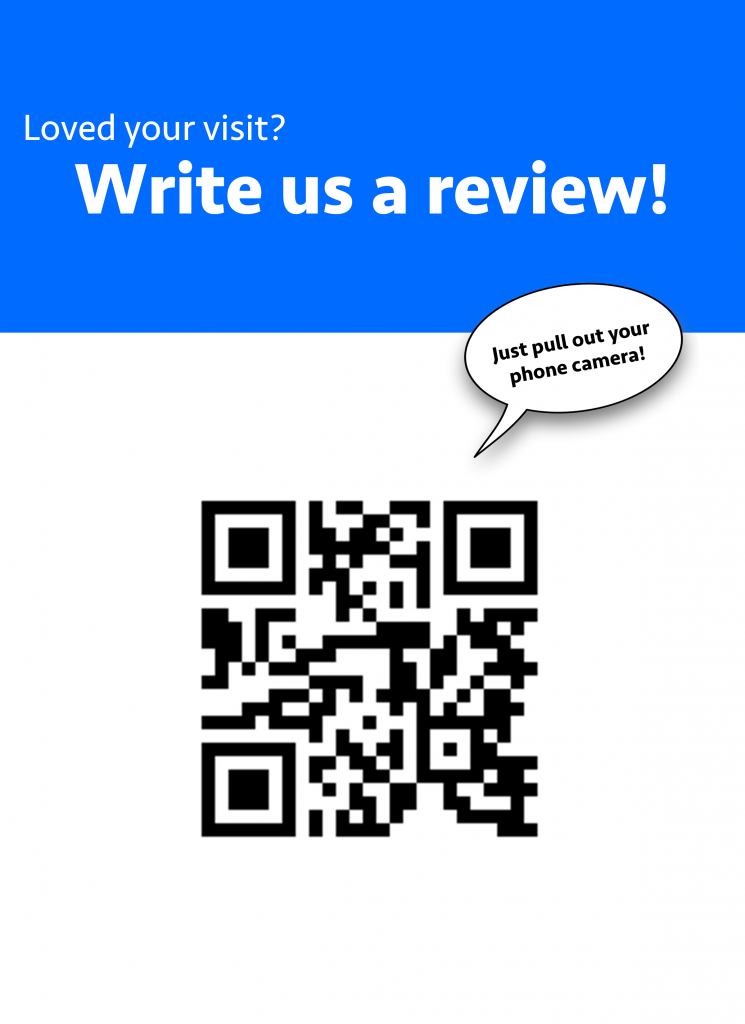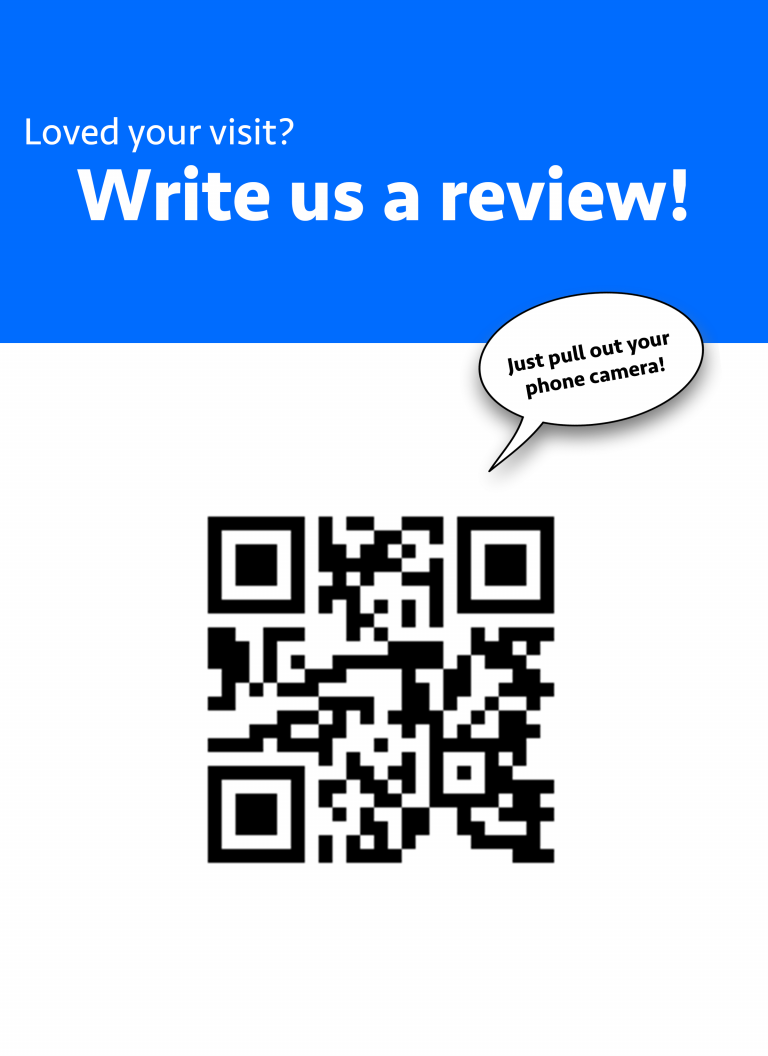 4. Partner with Your Community
When you create a business, your purpose is to serve the community. Is that evident in your local search efforts?
Partnering with local businesses creates a co-op with more power and reach than your individual businesses alone. You introduce each other's brands to customers while piggybacking on each other's successes.
This means interacting with users on social media, carrying business cards or coupons, and even leaving reviews for one another in online communities.
Building strong partnerships with both businesses and consumers around your community is ultimately what business is about. Fostering those connecting online will inevitably catapult you above the competition in local search results.
Those will naturally translate into more backlinks and site authority.
There's no one magic bullet that guarantees online success. It takes hard work and dedication to quality. If you grind in the right places though, you can stick out above the crowd.
Tom's Tip:
Define your brand's message to cut through the noise.
Nowadays companies go overboard by trying to hyper- target people through big data.
And what do people do when they feel targeted? THEY RUN.
There's a reason why pop up blocker is the most added extension on Google.
The amount of content we consume nowadays is insane. I heard a metric somewhere that it's over 100 meters of scrolling on social media a day.
So test yourself. Can you explain your brand in a compelling way in one single tweet? Keep working and refining that because when you have that, you have your message.