The world of digital marketing is constantly changing, and in today's fast paced work environment, it can be difficult to stay up-to-date on the latest SEO and digital marketing tactics.
And let's not forget the countless self-declared "experts" who claim to drink from the holy grail of internet marketing but instead flood our minds with outdated information.
It's a lot to take in.
Thankfully, there are plenty of credible resources on the web that will teach you all things digital marketing, and better yet, keep you relevant. From posts bursting with visually appealing content to those packed with a variety of technical tips, here are the top blogs to follow for the most current SEO and digital marketing related content. Ready to learn? Grab a cup of coffee, kick back and enjoy!
Blogs to Help You Stay Relevant
HubSpot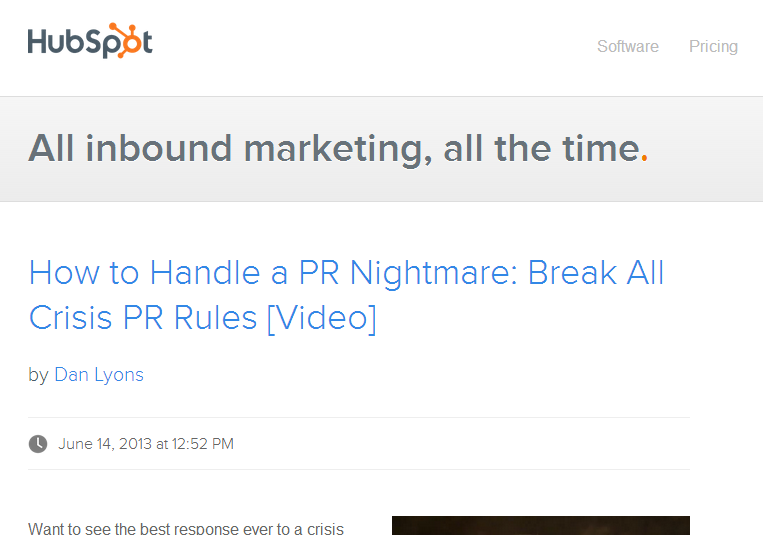 What They Talk About:
All things marketing, including content, SEO, and digital
Why they're great:
Post frequently

Easy to browse posts by topic and skill level

Daily "What You Need to Know" post featuring relevant world, tech and marketing news that is a great way to start your day
 Moz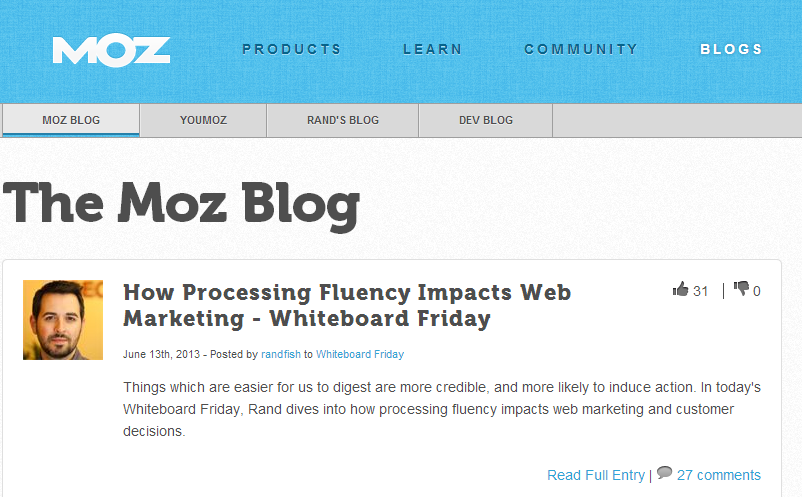 What they talk about:
Why they're great:
Massive resource of info with everything you ever wanted to know about SEO

'Whiteboard Friday' videos with great tutorials and insights on to a variety of SEO topics

Personal blog from Moz co-founder Rand Fishkin with a glimpse into the world of Moz

Developer blog with great case studies and tools
 iAcquire
Guides on SEO, content marketing, and analysis
Why they're great:
Sexy blog layout 

A great angle on the psychology behind why different facets of digital marketing work and don't work

Weekly 'Lunch Break with Michael King' section with video interviews on a variety of digital marketing topics
Social Media Examiner
Why they're great:
Provides information and tips for every social media channel 

Includes resources for getting started with social media

Weekly social media marketing Podcasts to help marketers discover what works
QuickSprout
Personal blog of Neil Patel (founder of KissMetrics web analytics tool)
Why they're great:
A great personal tone in the articles that shares both the successes and failures in Neil's experience working with companies

Does a great job of breaking down techniques for digital marketing success in easy steps

Lots of tips and case studies to follow
iCrossing
Great articles in the world of digital marketing 
Why they're great:
Their "Great Finds" section covers a variety of topics ranging from creative services to SEO news

Extensive list of relevant blogs to check out

They have an extensive international reach including social media platforms
aimClear
A multitude of blogs focused around digital and social marketing
Why they're great:
Clean layout with an eye catching, beautiful design

Founder and evangelist of Aimclear, Marty Weintraub, gives his personal insight and expertise in their blog and Twitter stream

Updated blogs about Aimclear's interviews, speaking engagements, and social news
Adverblog
Digital advertising and digital marketing
Why they're great:
Ability to submit your own creative campaigns in their 'Submit Campaign' section

Search blogs through tagged keywords

Easy article finds with their 'Popular Post' section
Search Engine Watch
Provides tips and information about the search engine industry
Why they're great:
Wide variety of search engine related topics to choose from

Articles are color coordinated by topic and easy to navigate through

The "Trending" sidebar provides additional articles
Copyblogger
Copywriting, blogging, and content marketing 
Why they're great:
Extensive library of e-books, seminars, webinars, and forums

Posts 5-6 articles a week

Subscription is free
Search Engine Roundtable
Why they're great
Provides Google, Bing, Yahoo and other SEO news updates and tools

Delivers specialized topics in the search engine marketing field through guest posts

Offers a centralized collection of the most interesting threads covered in SEM forums
 Seth's Blog
Personal blog from marketing guru and author, Seth Godin
Why they're great:
Has a rich amount of stories and philosophies drawn from Seth's experience

Frequent posts on a variety of topics

Offers useful tools and resources
Search Engine Land
SEO & SEM overviews, videos, guides and step by step "how to's."

Loads of information about Google and Bing search engine guides
Why they're great:
A whole category dedicated for "How To" articles 

Search function to scan all article entries

Easy access to Marketing Land's categories/blog topics

Great source for ways to optimize your website or social brand
The only constant in digital marketing is change and the key to survival is dedicating time to learning and soaking up all the juicy SEO news out there. The wealth of SEO information at our fingertips can be quite daunting, so we suggest dedicating an hour everyday to reading these informative blogs. Here at Gravitate, we have found that discussing recent blog posts each day keeps us informed and ahead of the pack when it comes to SEO strategies.
Did we miss anything? Tell us your favorite SEO blogs in the comments below – we would love to add them to our morning blog-storming (aka blog reading + brainstorming) session!
By: [googleplusauthor]