Attention Portland-ers and Vancouver-ites! If you happen to be traveling around in the downtown Vancouver area, make sure you check out the newest sign in the neighborhood. (Title previously held by Jorge's Tequila Factory). 

Over the last year we've rolled out our new logo, a great deal of branded collateral material, a fresh new website, and opened the doors to our newly renovated workspace. The sign marks the final piece of Gravitate's brand identity launch.
Stats: The new sign is 22'5″ tall and about 3'5″ wide, and proudly hangs on the  North East side of our building.
The design team ran through several iterations of designs before finally settling on the version hanging today.
Before any pixels were pushed we needed to identify what we wanted to communicate and our goals for the new sign. It needed to send a message more impactful than just our company name. The new sign should express our values, company goals, and unique personalities of our creative staff.  We wanted bold yet sophisticated–forward thinking yet traditional and iconic.

So, what does our sign convey?
Is it a billboard for advertising all of our services? Is it meant to communicate the high quality our work? Or, is it meant to plainly communicate our location?
The correct answer to each question is, of course, "yes."
The sign needs to be as beautiful as it is useful.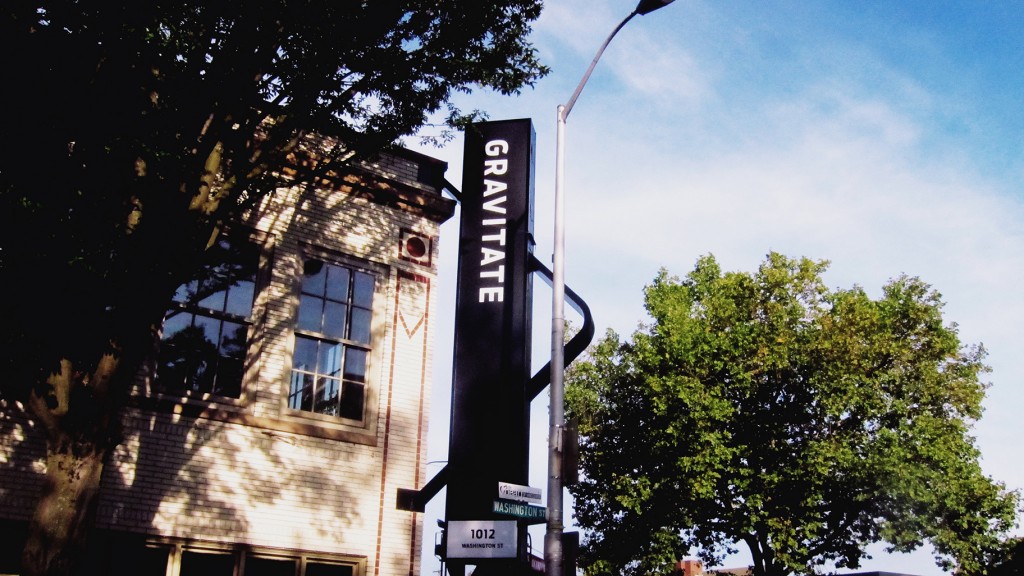 The building itself is a Vancouver landmark, and represents the long history of thriving business in the downtown area. To remain as true to the previous "Koplans Furniture" sign as possible, while still relaying our own business and messaging, we preserved the existing form, placement, and structure for the new sign.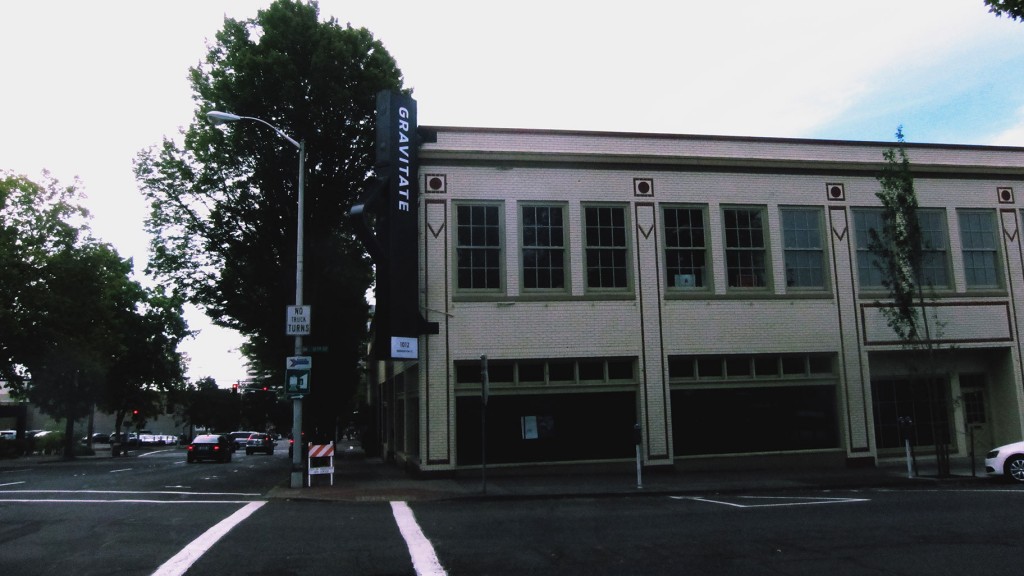 We are all very proud of our new sign and happy to continue keeping local businesses in downtown Vancouver thriving and growing. However there is one thing we are curious about:
What should we do with the old Koplan's sign letters?