Your audience is adventurous and always on the move, so keeping their attention can be difficult. Over 90% of your audience will promptly leave your website or mobile app if it doesn't satisfy their needs. Even if your website is full of educational information related to the trip of their dreams, if the website is unattractive and doesn't capture their attention, people leave your site before they are able to find it. Not to mention, 88% of that audience is less likely to return to the site.
This is why your travel website needs to accomplish two things; attract and inspire.
Attract them with unique and interesting content
Inspire your audience to click "book now"
How do you create content that leads your audience to the next step? Here are a few tips that we try to follow when designing pages and writing copy.
First Step: Creating the page
1. Target their emotions
When designing and writing copy for a page, be provocative and challenge the status quo. Ignite your audience's emotions and try to make them happy, or sad, or inspired. It doesn't matter which emotion you choose to target, (well, be careful about making them upset) just try to put them in a different state of mind than they were before they interacted with your page.
How? A great photo can create a strong emotional response from your audience. Pair that with a punchy headline describing the experience or emotions, and your well on your way.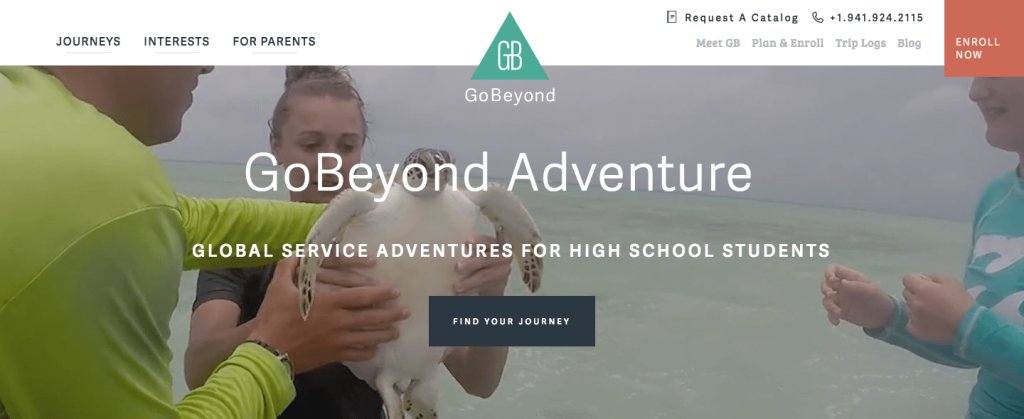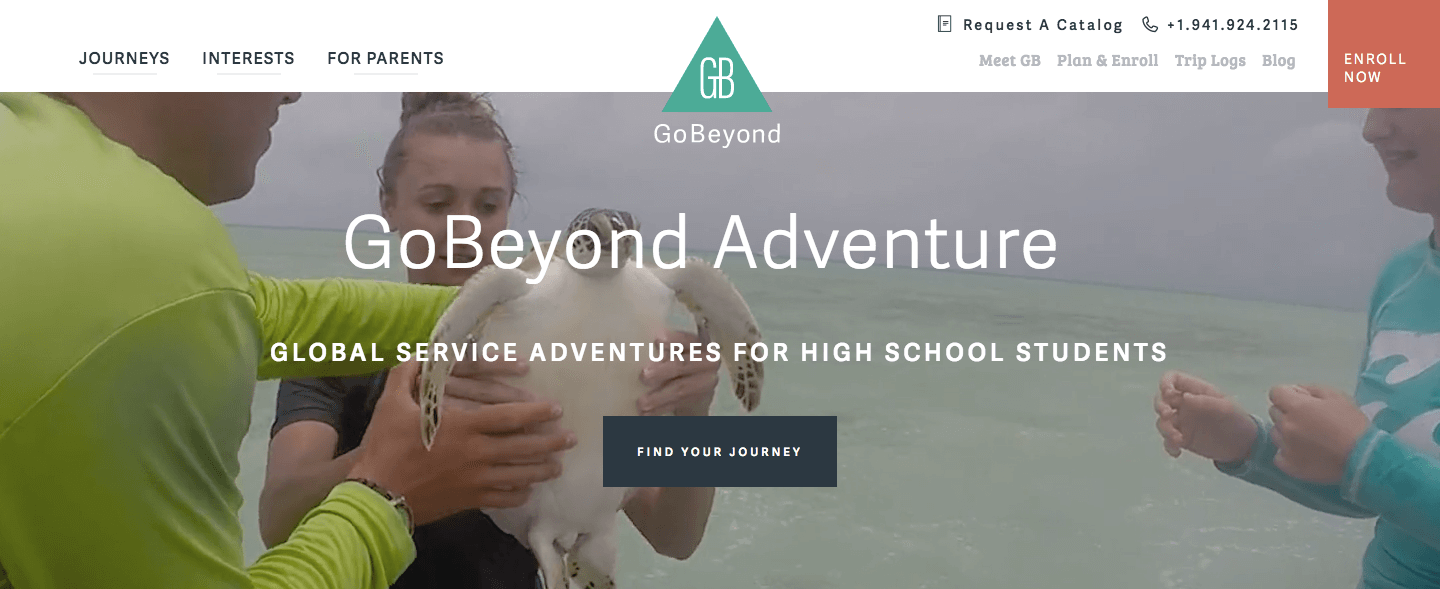 Example: Gobeyondtravel.com
2. Turn the lights on
Your audience likely won't read 100 percent of the copy but that's ok. Your job is to include create engaging dialect paired with headlines that stop the user from scrolling and say, "Great Scott! That's what I've been looking for!"
How can you make content captures your audience's attention and keep them reading? A few ideas for travel websites: include FAQs on your destination pages and content that addresses common traveling concerns for budget, safety, peak times, and advice for travelers on a budget.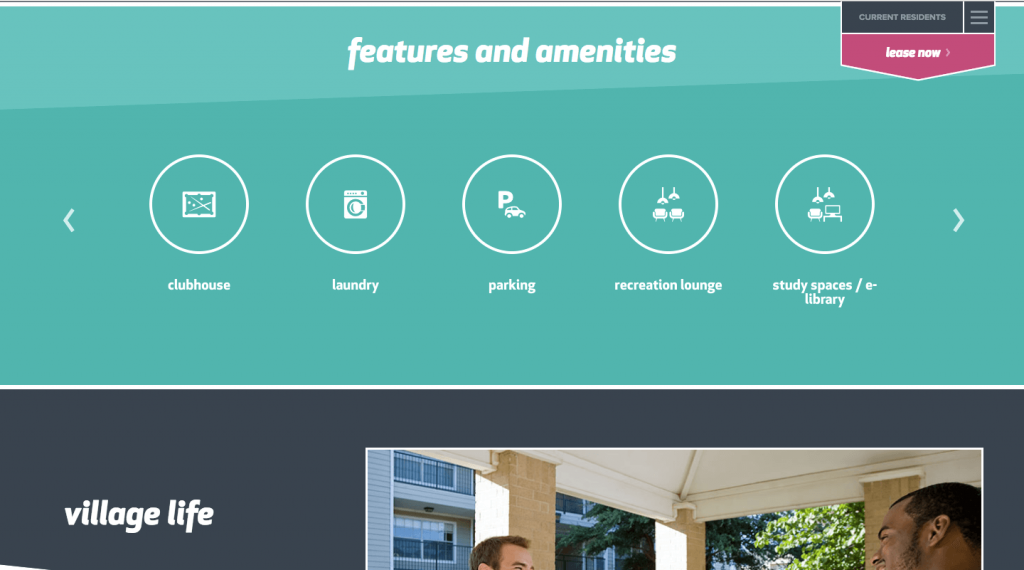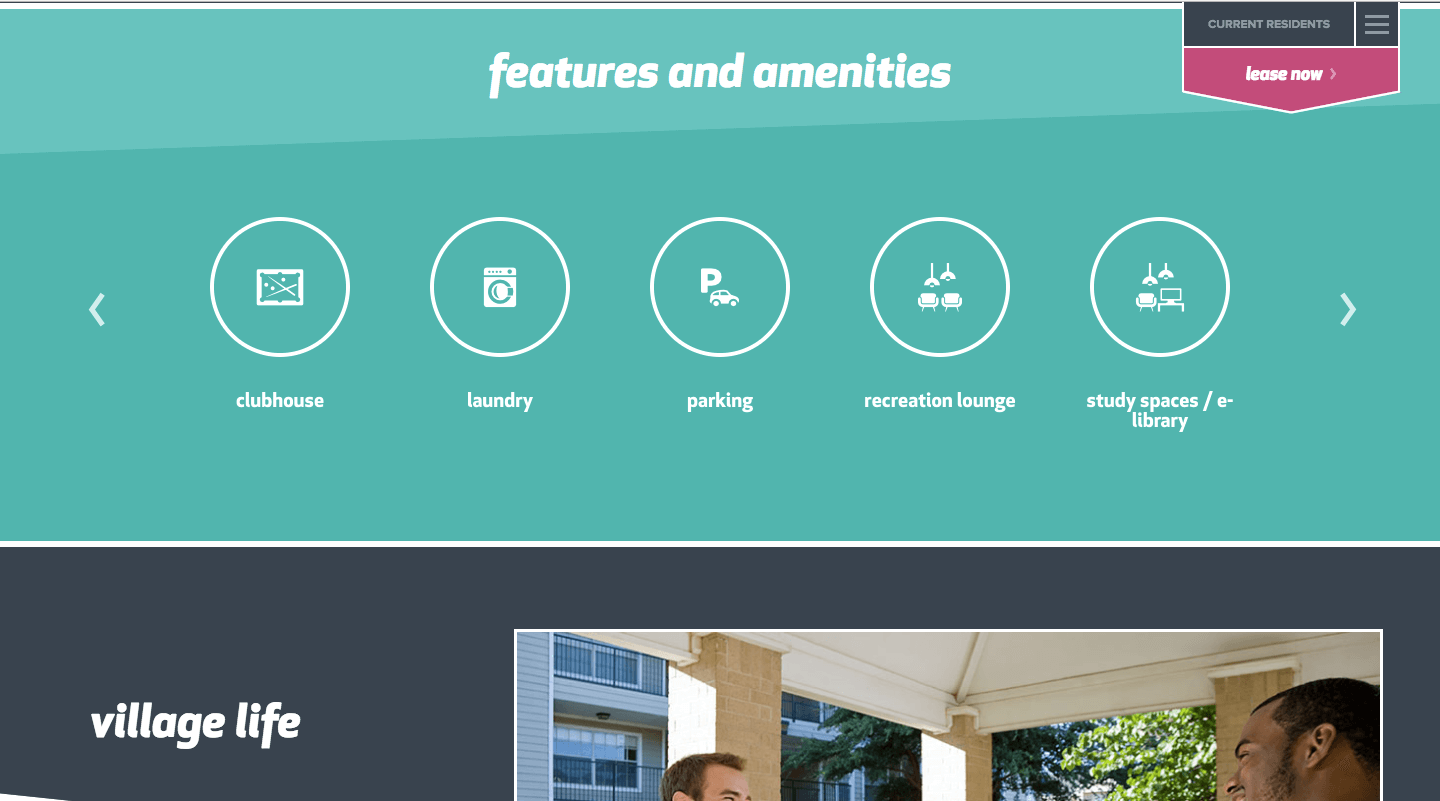 Example: mystudentvillages.com
3. Design it for them
Great content isn't just words on a page. It includes a great design, seamless experience, and inspires your audience to take action. While what you are writing about may not be the only resource on the topic, if it is designed well it will separates your content from the rest.
How can you separate your brand from the rest? Include photos that take them to their destination in their minds so they can picture themselves in the experience. Be sure the photos load optimally and are used when appropiate. Additionally, avoid putting photos on the page just to break up content, make sure the photo supports the content.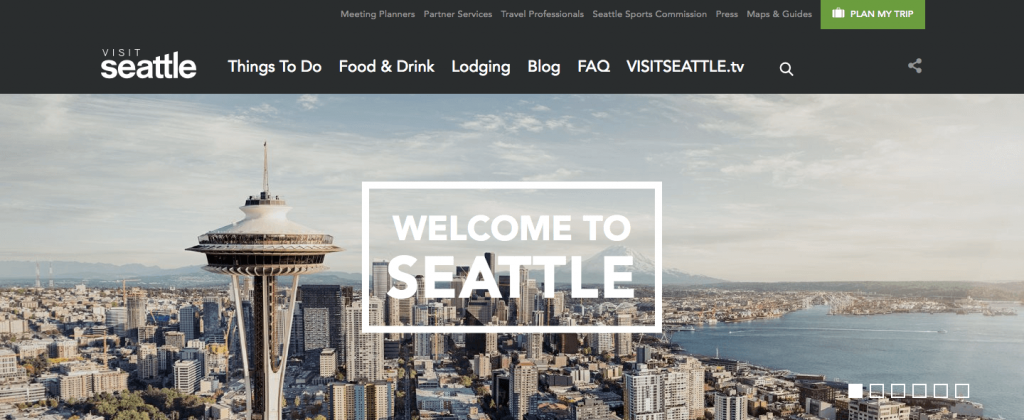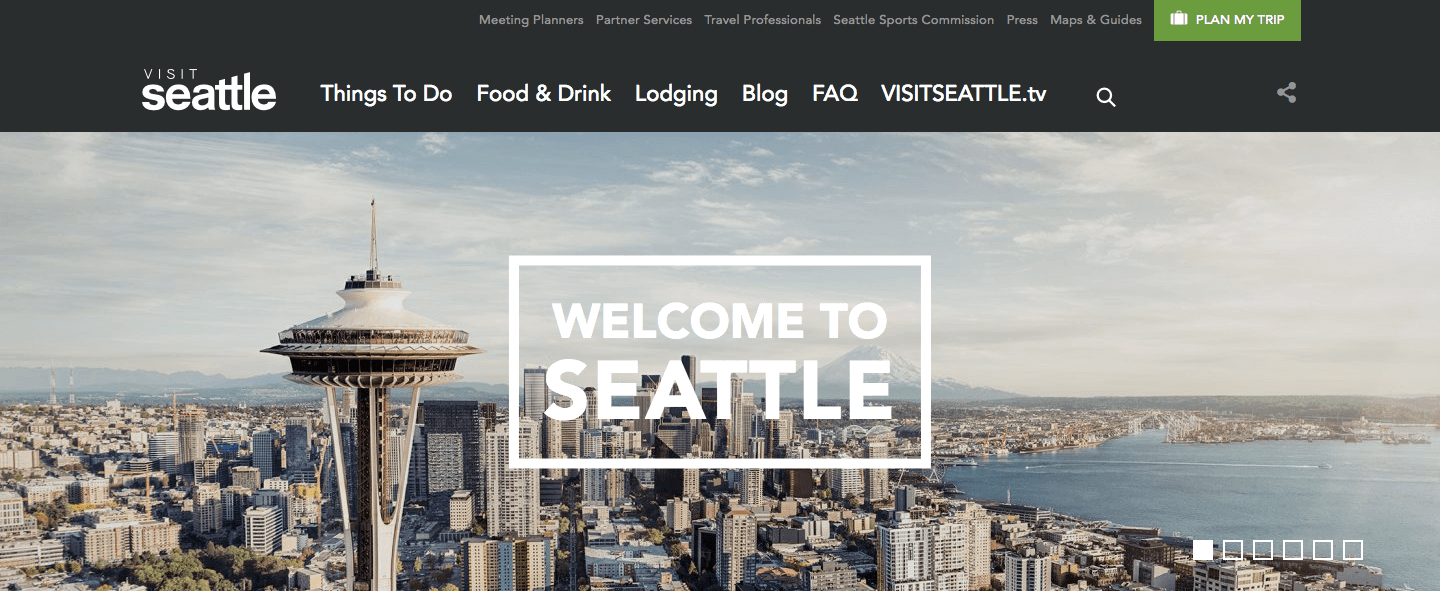 Example: visitseattle.org
Second Step: Designing Your Perfect Call-to-Action
Writing relevant copy that speaks your audience's language is important. And we don't mean English, Spanish, French. We're talking about writing copy that uses their vocabulary. This is extremely important around calls-to-action.
Instead of using the same "Book Now" on every page, change it up to include "Travel to Paradise", "View the Big Apple", or "Enjoy a Luau". This connects your  audience with the trip while they are researching and can inspire more clicks. Other best practices include:
Pair calls-to-action with benefits
Continuing with the examples above, pair the personalized message with benefits. For example; "Travel to Paradise. Book Now & Save 10%". This could be enticing enough to get your audience to click.
Make sure the buttons POP
Our designers hate when clients ask for "pop"—it is somewhat like a four letter word around here. But calls-to-action should pop out on the page and be eye catching by using accent colors with action words.
Make the calls-to-action subtle, yet intrusive
Pop-ups aren't always a fan favorite, but calls-to-action could be placed in banners that appear as the reader scrolls down the page or slide in from the bottom of the browser. These examples of calls-to-action are intrusive yes, but subtle enough not to upset anyone.
Ask a question that creates doubt in their mind (when appropriate)
Why is creating doubt a good thing? Especially for a travel company? You're right, it might not be best to put a question that sparks doubt next to your "book now" call-to-action. However, what if you wanted to download a piece of content related to a destination. For example, creating itineraries or preparation checklists for traveling to the Bahamas. Your call-to-action may look something like:
Are you sure you packed everything?

Download our free preparation guide, so you can travel easily.

Download Now
Start collecting information early
The words, "I really enjoyed filling this form out" have been said by no one in the history of the world wide web. Okay, that isn't a fact, but are contact forms fun? For the most part, no. That doesn't mean you can't make them a little exciting. Create a little excitement by breaking up your form and collecting your audiences informatin in an engaging way. For example, your contact form could start with:
I want to travel to _ Destination_ for _Duration_. Go.
Or
I'm want to book a _Verb_ trip. Go.
By doing this, you can collect information about your audience while they are on the site then use this to customize calls-to-action on other pages and provide a personalized experience.
TL;DR
As I mentioned before, people aren't likely to read 100% of your copy. It is up to you to create an experience that allows for the finding, capturing, and retaining some of the information. When designing your page, target your audience's emotions, create the "Eureka" moment, and design it so it stands out.
Put time into your calls-to-action to be sure they are attractive and motivating to inspire your audience to take action. By doing this, you should have created the page that inspires your audience to book now. These are principles our team follows when designing and building our travel and tourism websites, click the link and see for yourself.