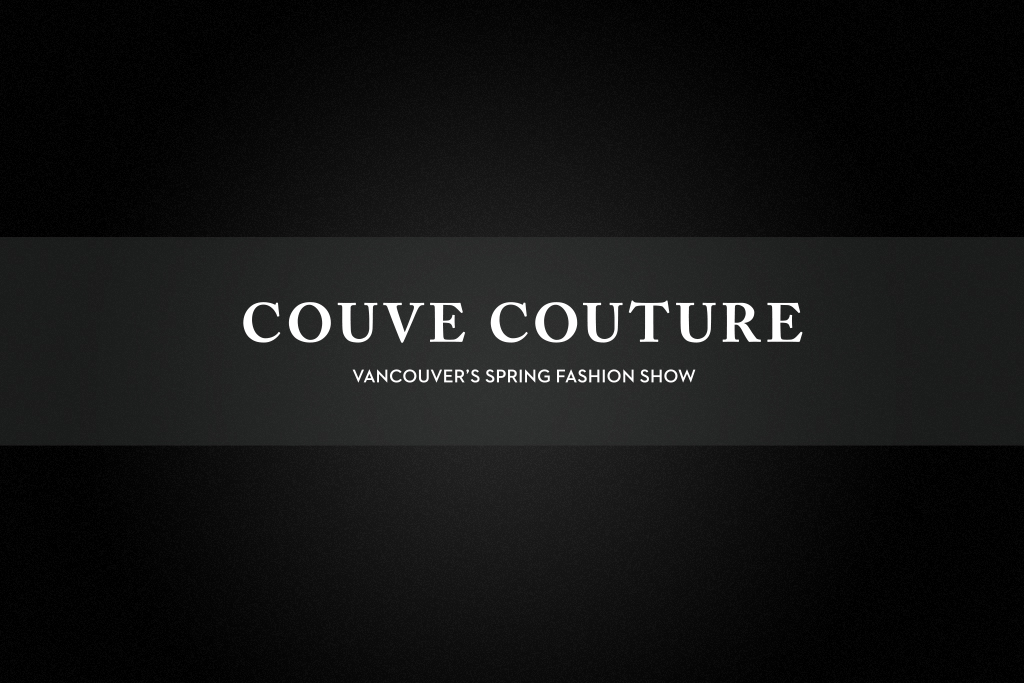 It's springtime and with the warmer weather (sporadic here in the PNW) comes spring fashion. To celebrate our newly-renovated historic downtown building, Gravitate hosted "Couve Couture", a bi-annual, one-night only fashion event highlighting local apparel design talent.
"Vancouver, Washington has fashion designers?" you ask. Why yes we do! And quite a few. Including Bravo! Network's Project Runway winner Seth Aaron. And with Michelle Lesniak winning the most recent season, the Portland/Vancouver metro area now counts more winners than any other city in the US.
Located on the other side of the Columbia River, Vancouver has long since been seen as the little sibling of Portland, Oregon and a much less progressive one, at that. Less than 10 miles away, FashionNXT (aka Portland Fashion Week) is the third longest running fashion week in the US after New York and Los Angeles.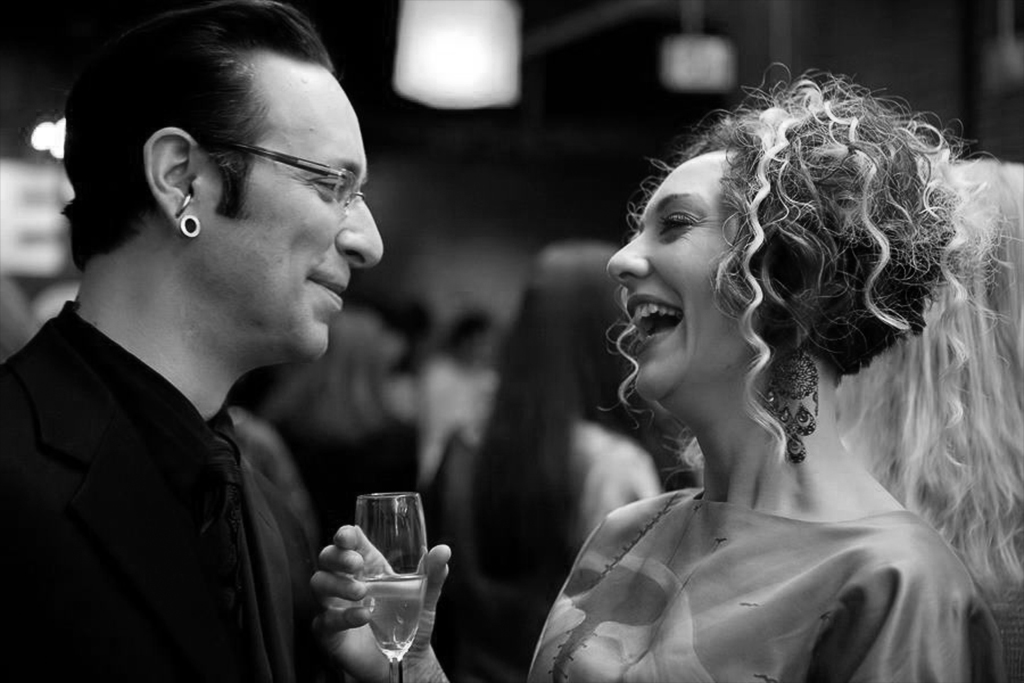 It takes more than raw design talent and showmanship to be successful in the fashion industry. Of course there are the production, operation, sales and distribution aspects that all take careful planning. But what creates the initial hook? What makes consumers, retailers or industry experts take notice of the "next big thing"?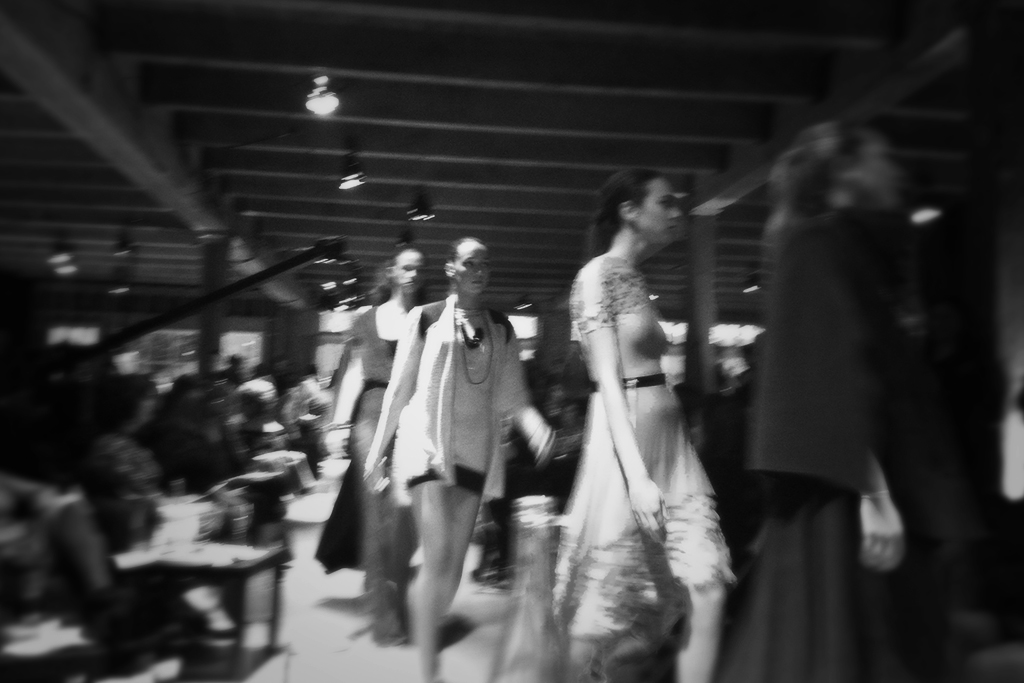 It's The Pitch!
A compelling identity and message not only creates awareness and excitement, but also communicates a company's personality and values. For the budding Couve Couture fashion show, this is where Gravitate came in.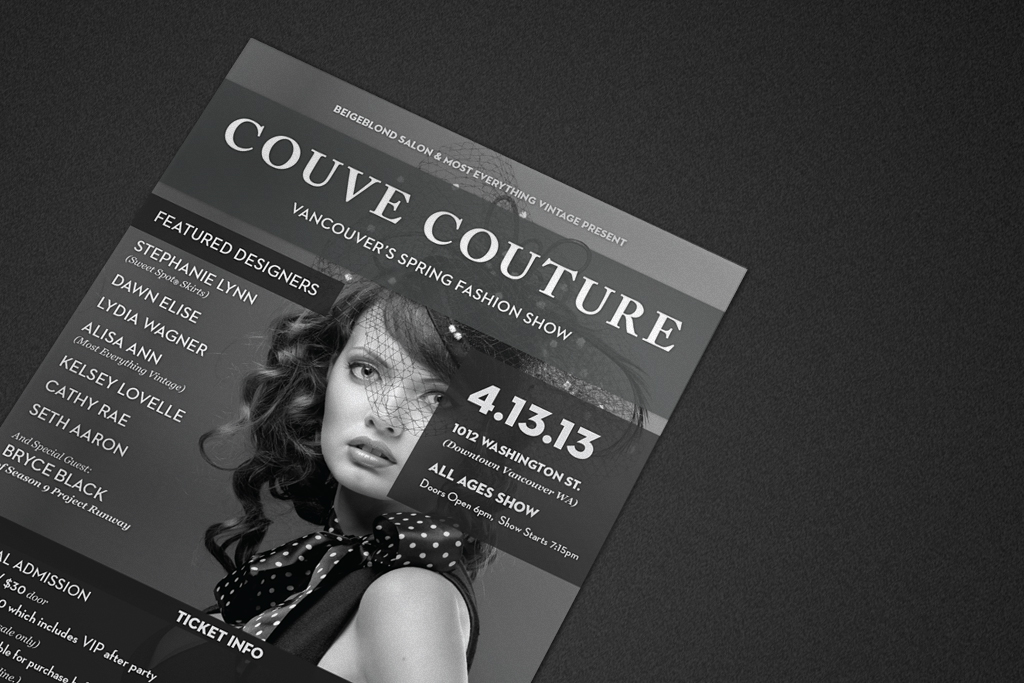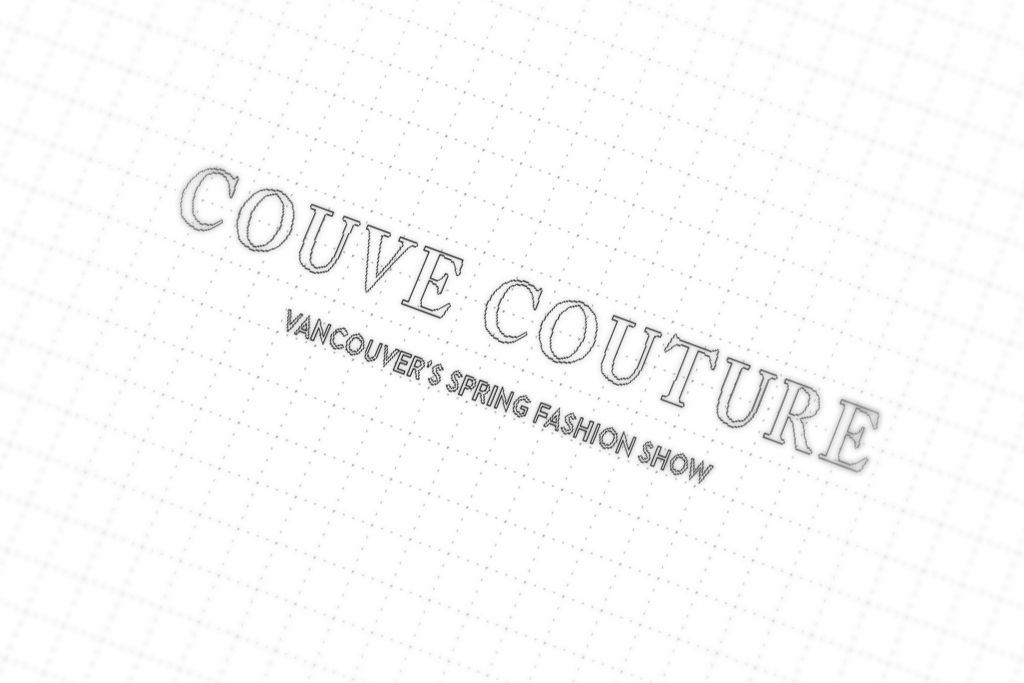 Our goal was to create an identity that highlighted the unique personality of Vancouver fashion. It had to be chic and sophisticated yet not too much as to alienate a newcomer that might think Couve Couture was overstepping its bounds. It had be neutral enough to encompass and represent the wide variety of the contributing designers' styles, but strong enough to stand toe-to-toe with Portland Fashion Week's established presence.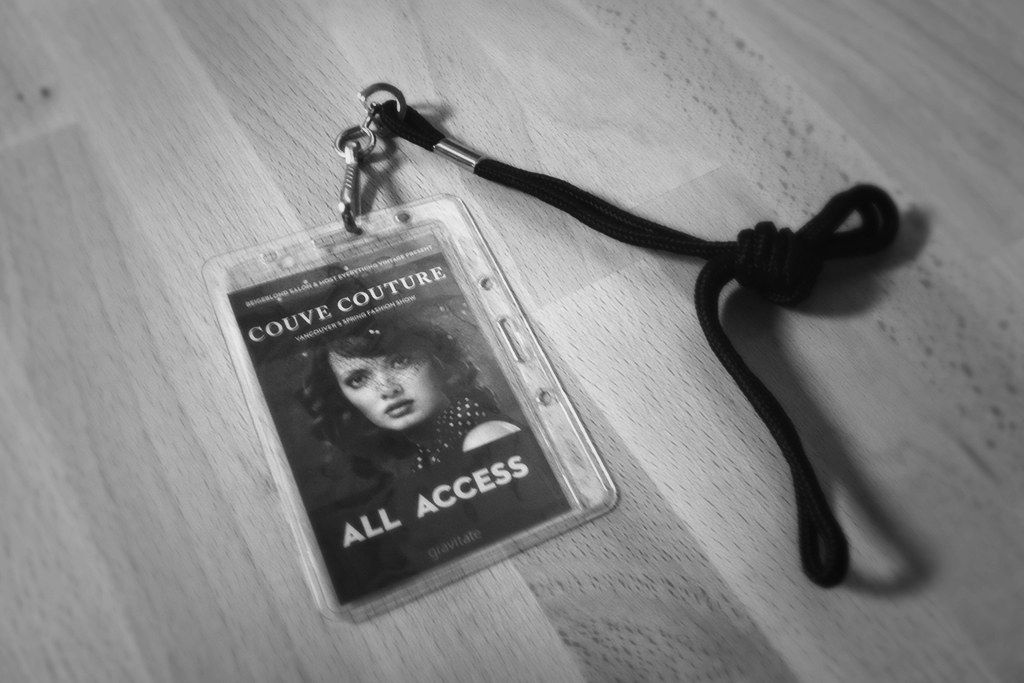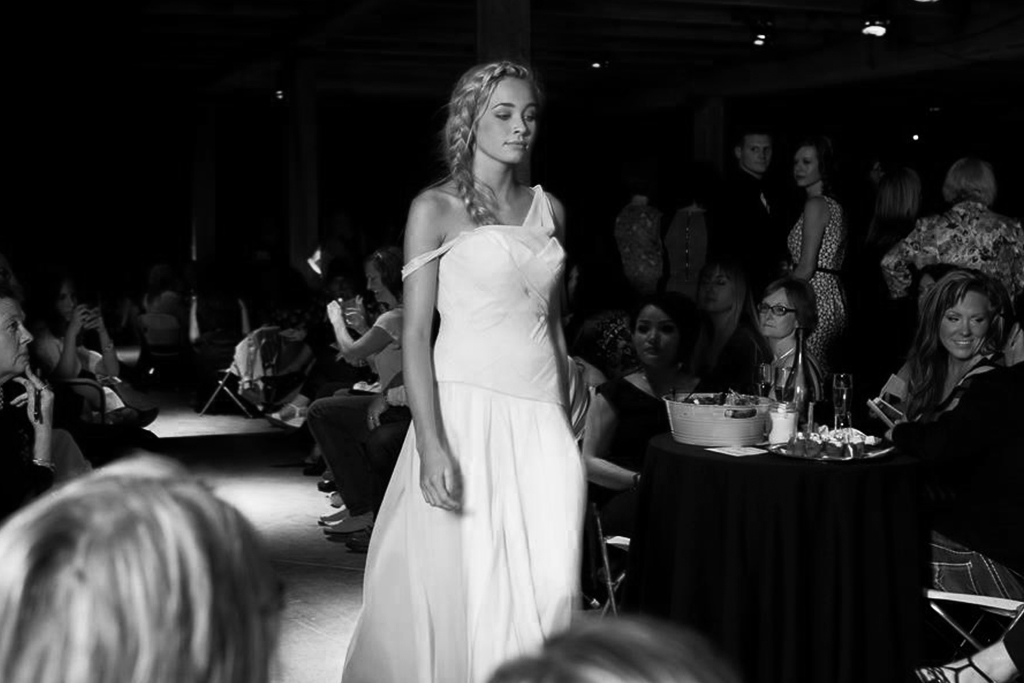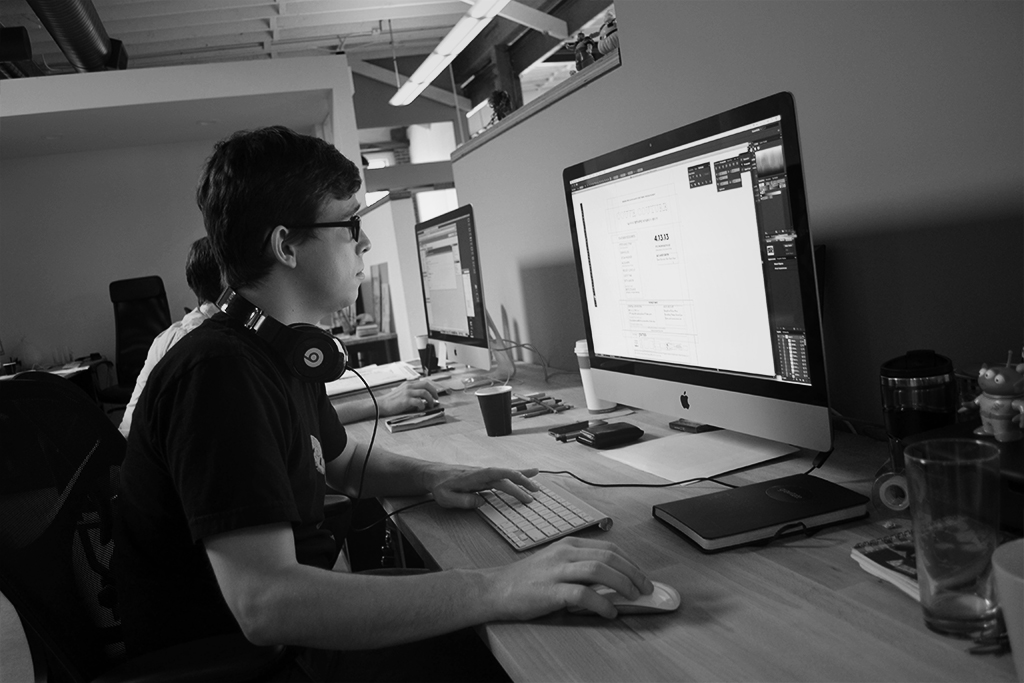 When it was all said and done, designer Ryan Mowery did a fantastic job. Proof was a sold out crowd of 575 energized spectators.