This year marks our 20-year anniversary!
Did you know we have been in business since 1999? Born at the peak of the dotcom boom, Gravitate began as a husband-and-wife joint venture to create custom-built websites for local businesses. Working (constantly) out of their home, Michael and Cyndi Parker grew the business over the years into the agency you know today. We're proud of our humble beginnings—our Creative Director, Jason, literally worked from the Parker's garage when he first started—and we're eager to expand our business and progress into our next chapter.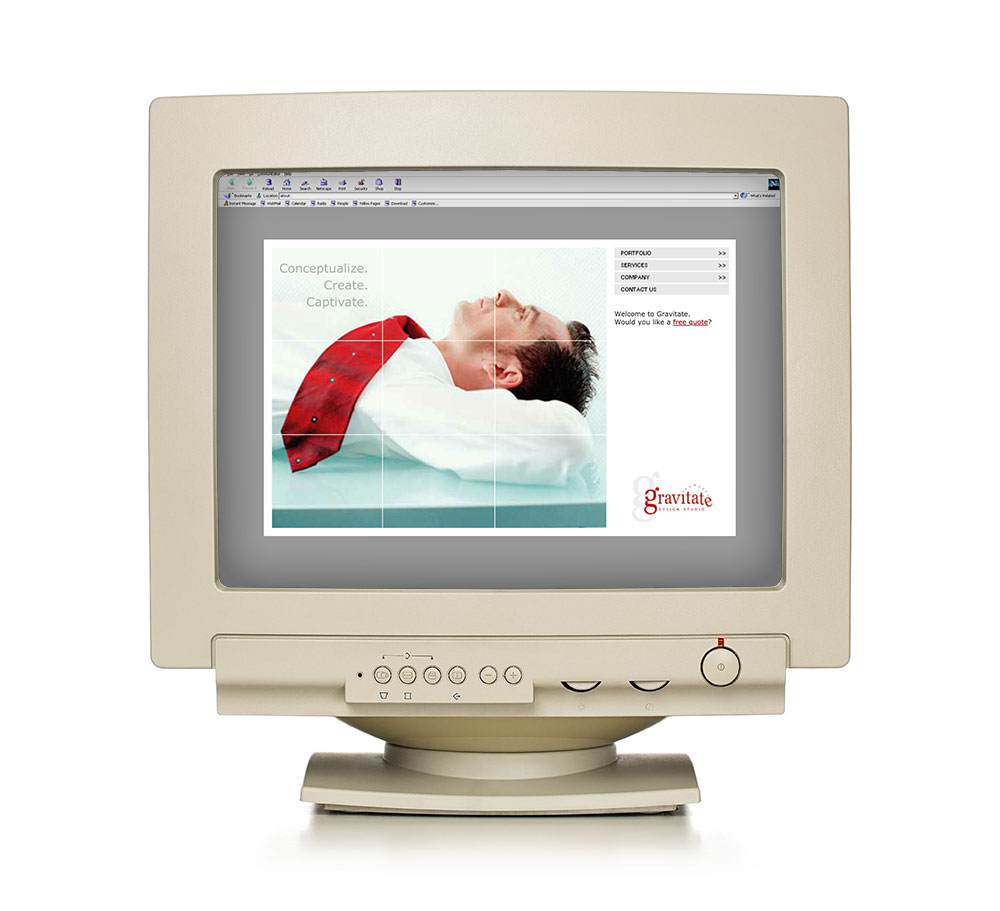 1999 huh? Ugh, as if!
I was going to write a paragraph crammed full of 90's catchphrases, but while researching terms I fell into a deep depression because I'm still using most of these sayings in my everyday vernacular. I'm so trendy. NOT!
Fortunately, most of our team is all that and a bag of chips and not as out of touch as myself. Seriously though, 1999! Let's take a look at our site back then! So slammin' back in the day, like, you had me at hello—don'cha know. Alrighty then!
Okay, I'm done.
Hasta la vista, baby.
This is just the beginning. . .
Look for a whole lot more 20-year anniversary content coming from us. We'll be looking back at our company, culture, offerings, and how we've evolved over two decades. In case you can't tell, we're pretty proud to have been in business this long and this year is a time to celebrate. Yay us!