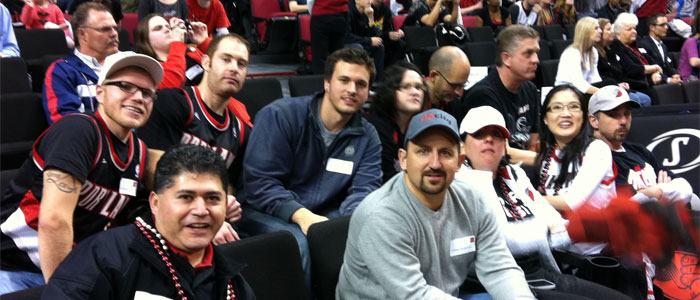 To say that we have a few Blazer fans at Gravitate is a gross understatement. Not only do we have a healthy share of Blazermaniacs, we also consider being a L*kers fan grounds for dismissal.
This year, we replaced our usual holiday party for something a little more "spirited." The Gravitate team rolled into Blazers FanFest VIP-style: with courtside seats, catered dinner, and an all-access pass to mingle and get autographs from the players.
There were dunks…there were high-fives…and oh yes, there were foam fingers.
Pre-season starts on Monday. Go Blazers!