He just won't leave. . .
Our Creative Director, Jason Lance, began his 15-year journey at Gravitate in a way that likely resonates with most of us: a post-college quest for employment and the desire for someone—anyone—to give him a shot in the big leagues. After securing a spot (and much more) at Gravitate in the time since, Jason demonstrates a palpable gratitude for his journey and everything that's to come.
Below we talk about the company's history, honing his creative process, and how the Red Wedding scene from Game of Thrones forms the perfect parallel to Gravitate's trajectory.
Gravitate:
Fifteen years is a long time to be at one company, especially in this field. What brought you to Gravitate originally and what's made it worth sticking around for?
Jason:
Originally, really I was out of school and frantically looking for anyone to give me a shot, so I wasn't all that picky. I was just trying to get my foot in the door. However, I was fortunate because I wasn't looking at a lot of places in Portland due to the commute, and luckily things worked out and they [Gravitate] decided to give me a shot. They were looking for a person with my skill set, so maybe not the best answer ever [laughs]. As for the second part and what's made me stick around for 15 years, it's changed so much over the years that it's always exciting and we're always doing something new. Sometimes in this industry, you have to evolve, and I always say it's like I've worked for four different companies this whole time. That's definitely kept me on my toes, and I feel like if it was the same thing for the last fifteen years, I would have gotten burnt out long ago. But there's always new challenges and new directions…
Gravitate:
Talk about a project you completed recently that challenged you. What solutions or outcomes unfolded?
Jason:
When I first started with the company, I did a little bit of everything—strategy, design, dev, test— but over time I transitioned to just focusing on design. Just recently we got overwhelmed by a certain level of project that needed a little bit of everything but didn't have the budget for a full team. This was a project where I could get back to my roots! So, I stepped in and learned a few new technologies and dusted off some of my development chops. I've been waiting for an opportunity to get back in and this was an interesting opportunity to do that. Luckily, I didn't lose as much as I expected and it went smoothly, ultimately making it really fun.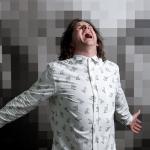 "Jason rollerblades, I skateboard. He's also been here almost 10 years longer than I have. You never want to infringe on anyone else's territory, ya know? Territories, seniority, and rollerblades aside, Jason is down to earth, a great team player, and a master at his craft. His loyalty to Gravitate has been the one constant over the last 15 years and I look forward to this next year and every year to come after."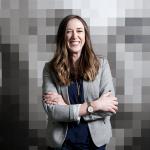 "Jason has been a fundamental asset to Gravitate since...before I was out of high school [please don't actually include that]. Jason highly prefers client projects that require complex puzzle-solving and is always willing to talk through project strategy even if he's already whiteboarded out the perfect solution. He has been a terrific mentor to me and leads by example in his work ethic and for speaking his truths....that melted cheese should be incorporated into every meal. "
Gravitate:
If your career arc was the Game of Thrones television series, where are the main characters at in their journey and what just happened in the story?
Jason:
We're right in the middle of a big change in the company. Myself and a few other people are stepping up into leadership roles more so than we were before, taking more ownership of the company, so there's a big scene [in Game of Thrones] called the Red Wedding with some drastic changes in leadership. Call it a pivotal moment in the series, if you will? So yeah we're probably right around there, but it's slightly less bloody than the episode.
I'm definitely looking forward to where we go from here.
Gravitate:
By this time in your career, there has to be plenty of projects that stand out. Can you talk about some of the stranger accounts you've worked on? 
Jason:
Um, it was basically a dating website but for people who believed they are an alien or have been abducted by aliens. You could search for potential mates by alien species, beam messages (or even images) into space for premium users, and potentially find your soulmate, I guess.
There was also a guy that bred rare pythons and needed a marketplace to sell said pythons—I think he was a day-trader and this was just his hobby. That was a little weird.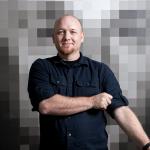 "Jason remains one of the most passionate and innovative designers I've worked with. There's little I like more than putting a complex design challenge in front of him and watching him come up with solutions. He excels at patiently listening, and when he finally starts to deliver ideas they're fully formed, and often surprising. I literally can't think of any better compliment for a designer than saying their solutions both feel right and surprise me — what more could you ask for?"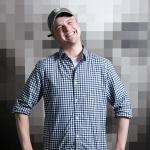 "For nearly the last decade, Jason and I have teamed up to build some incredible websites. His dedication to achieving the final result we originally envisioned is truly inspirational and pushes me to become better with every project. Beyond his talent and versatility though, he's just a really good guy and I'm proud to call him a friend."
Gravitate:
Beyond incessantly muttering under breath for your coworkers to "Get Woke" and "Free Julian Assange"—what's something outside of work you're passionate about?
Jason:
My family is incredible and basically my whole world. My wife, Shannon, is my best friend and unbelievably supportive of a job where there can be some late nights, occasionally.
Wait, is this just the part of the interview where I just brag about my family? Okay, you asked for it!
Our kids, Ollie (8) and Ellie (6), are the best. They're crazy-fun and I can't believe how quickly they're becoming smarter than their Dad. Easily, the best part of my day is right when I open that door after work and hear them come running.
Gravitate:
How have you watched Gravitate evolve over the years and what are you excited about going forward?
Jason:
It started with where we're heading. I feel like I've been at four different companies and things change a lot because with this industry you have to evolve. We go through the process of changing drastically to get to a new place, which is a lot of work and sometimes chaotic. What I'm excited about now is we have a much better blueprint and foundation for where we're heading. I feel like we know what we're selling and we have a really good plan for what we do and we're more realistic than we have been in the past. We have a handle on what we're great at and how to deliver it. We have also structured the team around it in a really clean way compared to how we have in the past, so while we're in the middle of this transition, I feel like we're set up a lot better than we have been in the past. I'm excited for when the dust settles and what we're left with. We should be in a really good spot because we have experience doing this in the past. You just have to know how to change with the times or get left behind.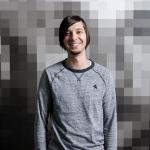 "Jason is one of my go-to resources if I am struggling with a design and need ideas for improvement. He carefully listens to the problem(s) and he always provides valuable feedback. As a manager, so many adjectives describe Jason—he's responsible, supportive, encouraging, sensible, empathetic, and committed to the success of our team."
Gravitate:
You've been designing websites for a long time—talk about the trends you have seen come and go.
Jason:
The biggest one is the flat design push and we're currently transitioning out of that right now. Right before that came along, things were getting crazy and busy with a ton of depth. That all crashed and went to a very simple layout. Apple may have been the ones to push that more. Then Google came along and said it was okay to use a little bit of shadow and depth to cue users in on stuff that's not against the rules. That's slowly pulled us out of the super simplistic design, but it's still clean compared to how they were. That's been the biggest trend in my experience so far. Flash technology also changed rapidly and while it wasn't necessarily a design trend, that technology forced design to change and fit within the technology. Things had to scale from mobile to desktop. The timing was nice because they went to a really simplified design.
Gravitate:
Over the years, I assume you've honed a process that works for you. Can you explain your typical day when you're working through a difficult design or up against a deadline?
Jason:
Unfortunately, I'm a bit of a procrastinator [laughs]. I tend to get focused around the time people are leaving for home, but I'd rather work late night and get a lot done than try to be fitting in big chunks of work between meetings. I've always been a night owl of sorts, I guess. As far as process, it's really about inspiration and sketching and not skipping that at all. Finding inspiration through other websites and resources because anytime I try to skip that step, I end up spinning my wheels and spending twice as long.
Here's some shots we've gathered over the years. . .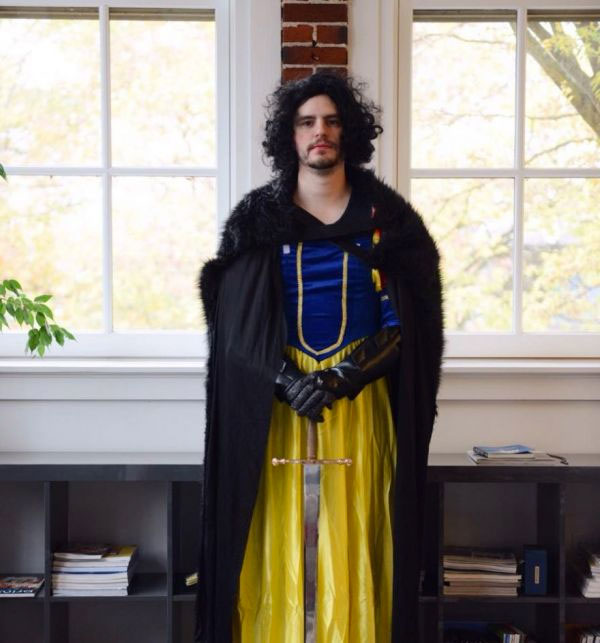 Jon Snow White mashup costume that went super viral. Everything was downhill from there...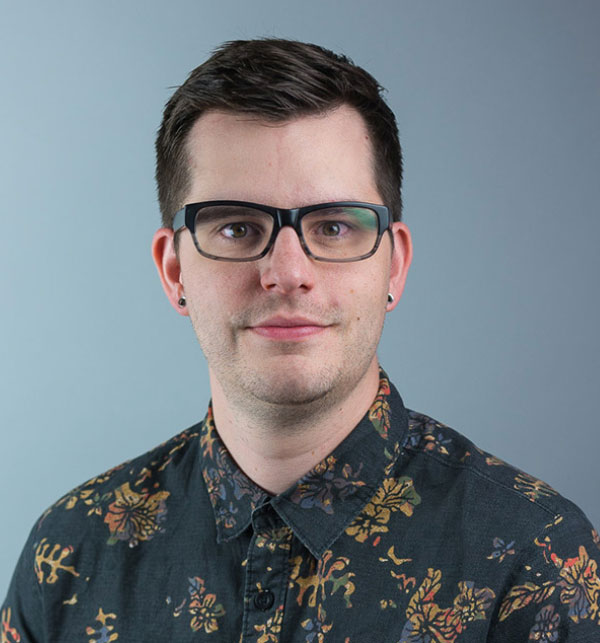 He doesn't like this picture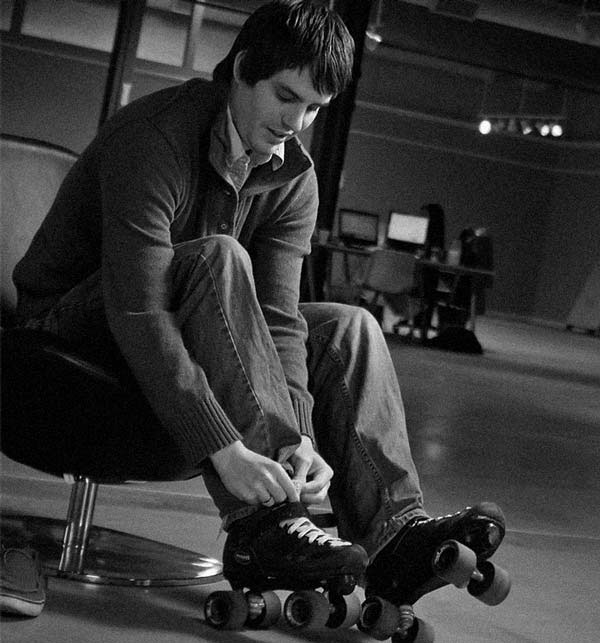 He used to 'skate' when he was younger he told us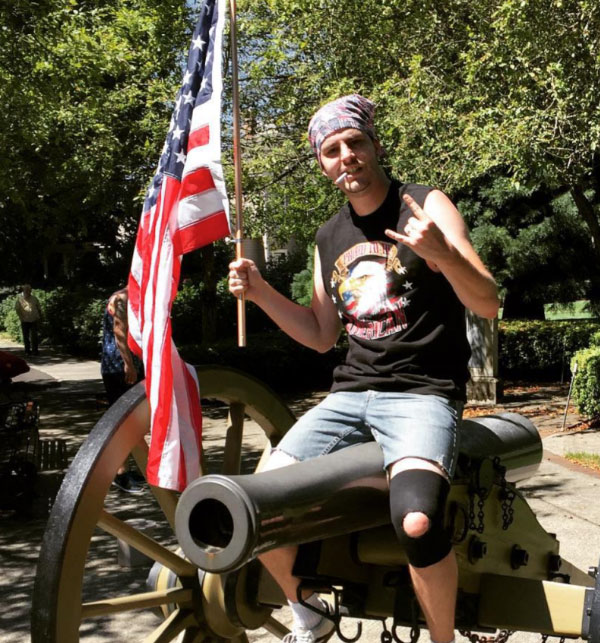 There was context to this photo that we're sure he'd like us to explain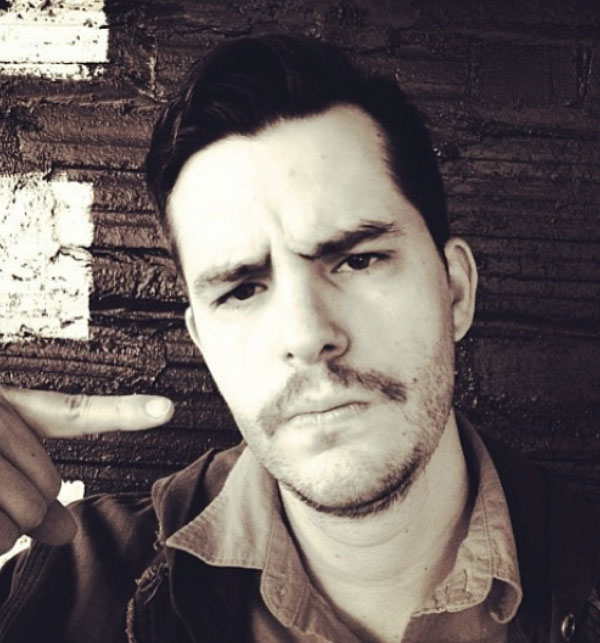 Sup?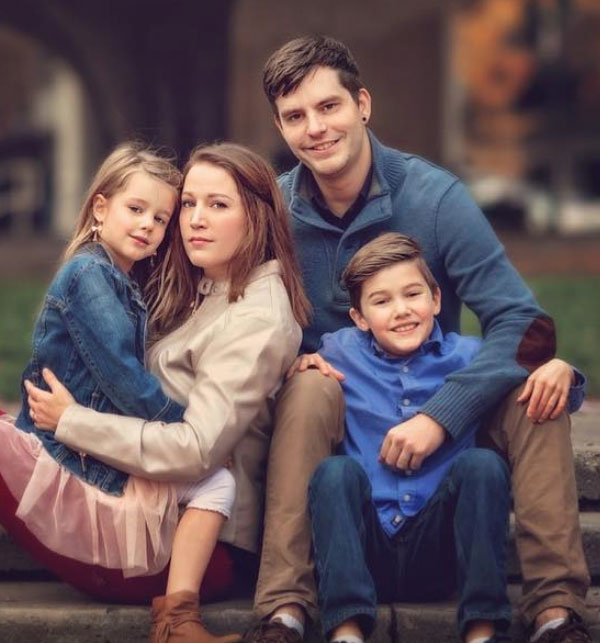 A freakin' adorable family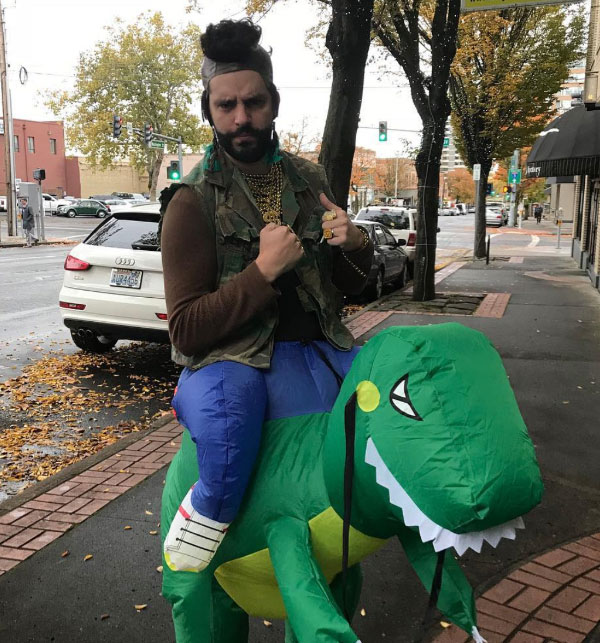 Mr T. Rex... the man likes his mashups, what can we say?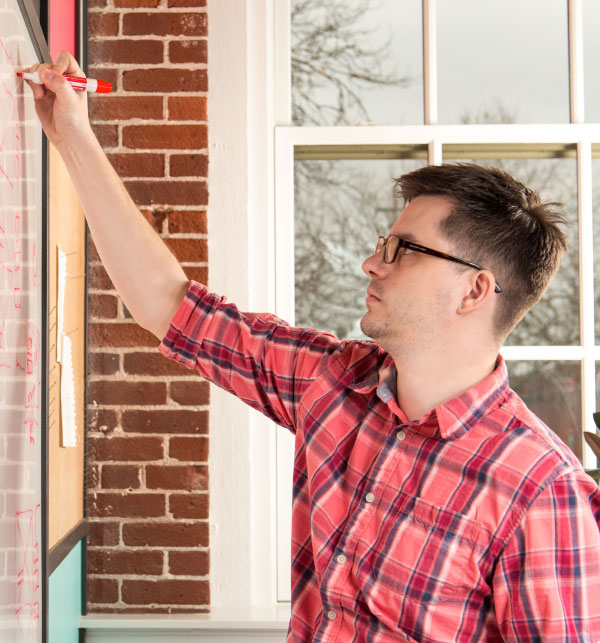 Looking busy
We love you, Jason!
Thanks for all your hard work for the past 15 years!
Gravitate wouldn't be the same without you.