Infographics, a.k.a. information graphics (duh), are visual representations of data, knowledge or information typically including a wide cross-section of seemingly dull stats. When these stats are presented in creative graphs and charts with condensed, unifying design it tends to lead the reader through an entertaining contextual storyline through any given topic. Lately, they've been infecting the web, spreading quickly through social networks and blogs like a rampant disease that thrives on a clever composition and visual flow.
So can anyone create one? Well, sure but it really takes a discerning eye to identify monotony and the creativity to represent a wide variety of facts and figures in a visually interesting way that keeps reader's attention.
Here are some pointers…
Overall:
It's important to remember, infographics are a creative communication tool to utilize in your business strategy, not a business strategy unto itself.
Engaging Storyline:
Set aside some time for wireframes and mockups to determine how the infographic will flow. Most infographics have a vertical flow in which each section contains a heading to distinguish it from the last. This gets boring fast. During the mockup phase, identify the tedium and try and section off information without relying entirely on headings and color breaks. Keeping the reader engaged in this way is challenging and does take some practice.
Less Text:
Bad infographic design writes out too much data instead of visually representing the data into a creative graph or diagram. One tip to avoid this is to put all the text in one layer on your design, hide the text layer, and see if the infographic still makes sense. When you find yourself using typography to communicate emphasis, take a step back and ask yourself: "How this number can be visualized?"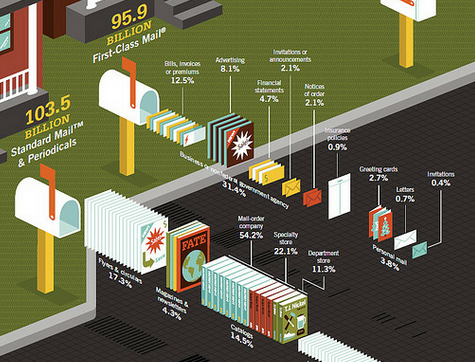 Take a second look at your Excel chart:
Always try to be creative with charts and graphs. Simple Excel charts may suffice in certain situations but always try to take the extra step to create innovative graphs/charts. See how the creative graph (B) is more appealing than a simple bar graph (A):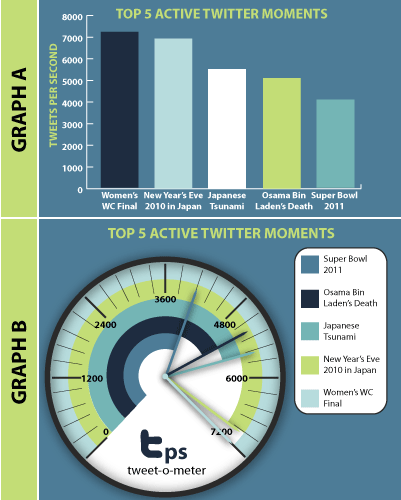 Here are a few infographics that we think are pretty awesome:
Next week, we'll be a little more condescending and identify the pitfalls, over-usage, and general bad ideas when it comes to infographics. Stay tuned!