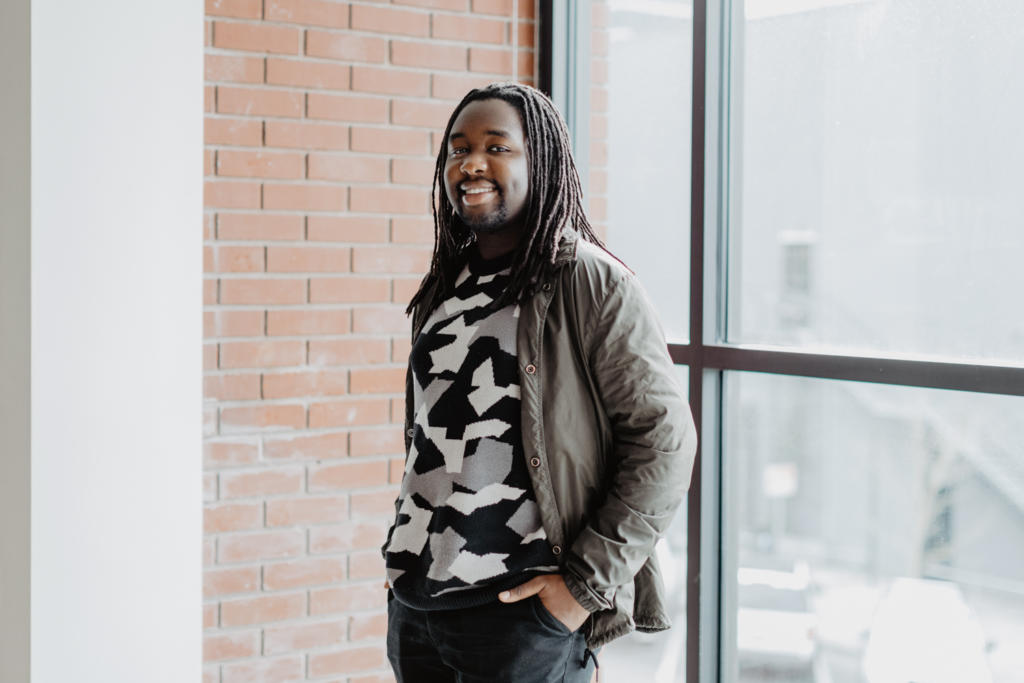 Welcome Ameer!
Ameer joins Gravitate as part of our Digital Strategist Residency program, in partnership Blueprint Foundation, and we couldn't be more excited to have him as part of our team!
With an educational background in Business Information Systems, a passion for vintage clothes and a strong sneaker game, Ameer brings a balance of creativity and analytical expertise. We asked Ameer a little about himself. What's your perfect lunch with Kendrick Lamar? Read on to learn more about our newest Digital Coordinator!
The team asked, Ameer answered.
When you're not at work, what's your favorite way to spend your time?
I am an avid hobbyist! I love to write, buy and sell vintage clothes, shoot film photography, and generally anything where I can be creative.
What's your favorite movie? What do you like so much about it?
Black Dynamite! It's a parody of "blaxploitation" films; one of the first genres of Black film in Hollywood. It is hilarious.
If you could have an unlimited supply of one thing, what would it be and why?
Juice boxes. I would create a business reselling them to children at schools all across America. Kids have no self-control so I think I could make it big and be like, a kingpin in the world of juice boxes. Hopefully, I'd get a Netflix documentary.
Who influenced you as a child, other than your parents?
I went to art school as a kid and my focus was theatre, so my school drama teacher was definitely my childhood hero. Aside from him, I would have to say my grandparents.
How do you proceed when there's no right answer?
Generally, I proceed by doing whatever is within my power to  iron out the issue at hand. Even though sometimes no amount of effort can fix life's problems, I think there is virtue in trying your personal best and learning to accept whatever outcome comes of it.
Tell us about your most recent obsession.
I recently started thrifting an excessive amount of tie-dye t-shirts. I think I might have a problem.
Describe your "perfect meal."
A decadent Korean barbecue with veggie bibimbap and miso soup on the side. Also, Kendrick Lamar would be there.
What do you do differently than most?
You know the saying "I'm just like the rest of you: I put my pants on one leg at a time". Sometimes I don't . I put both legs in my trousers simultaneously. I am crazy, but I am free.
Tell us about your new role – what are you most excited about?
Honestly, the opportunity to be a part of the talented and supportive Growth Team here at Gravitate. Everyone I have met at this company has been an absolute pleasure.
What is your favorite part about your role at Gravitate?
Every day I have had the opportunity to try something new and interesting; SEO, ad copy, the whole nine.  Novel learning experiences are definitely my jam.
Any parting quotes, thoughts, or lines of poetry?
"Nothing about us, without us, is for us." – a slogan adapted from a  Central European political adage.