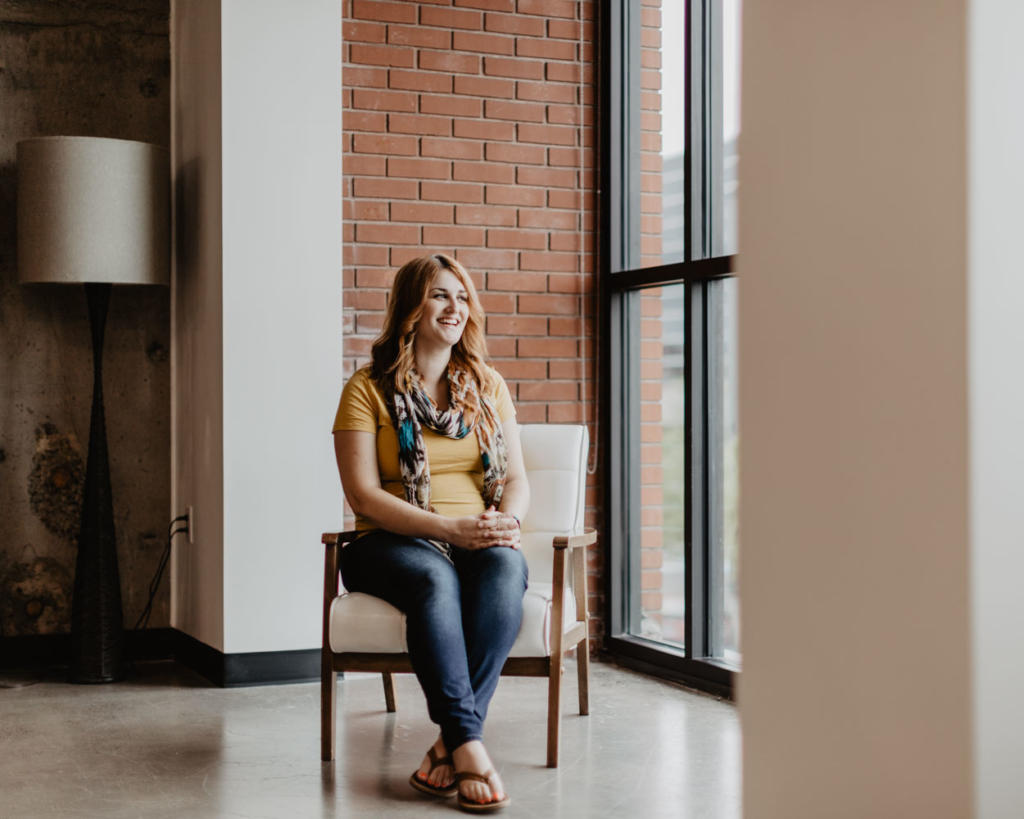 Welcome Candace!
It's our pleasure to welcome Candace aboard the Gravitate spaceship!
Account Manager Candace Snider graces our team with close to a decade of project management experience spanning healthcare, finance, and all things digital. When she's not artfully guiding B2B clients through the realm of marketing campaigns and content strategy, odds are you'll find her patronizing local music venue 'The Goodfoot.' No project notes un-turned, no concert un-jammed? – she's the real deal.
The team asked, Candace answered.
If you could teleport anywhere in the world, where would it be and why?
Oh man, so many great places to choose from.  I would love to go back to Sitges, a beachside town outside of Barcelona. We went there on our honeymoon and the feeling of just being in the Mediterranean was total bliss. Get me by water and I am a happy girl.
When you're not at work, what's your favorite way to spend your time?
Traveling, local or overseas, and trying out new places to eat with my husband.
If you could have an unlimited supply of one thing, what would it be and why? Sleep. If I don't get at least 8 hours, you do not want to be around me. Just being honest.
Who influenced you as a child, other than your parents?
I was raised by a lot of strong women in my life so it is hard to narrow it down to one. Between both of my grandma's and my great aunt, they instilled a lot of great values and work ethics that I still use today.
Tell us two truths and a lie: 
1. I sang karaoke in Austria.
2. I met Hugh Hefner.
3. I swam with sharks.
Okay, now tell us which one of those was a lie and how you came up with it:  Number 3 is a lie. I do love swimming and being in water but not with sharks. Huge fear!
What do you do differently than most?
My stress reliever is cleaning, which for most people is the last thing they want to do. It's just a mindless activity that brings me a lot of peace and then I can relax more.
Tell us about your new role – what are you most excited about?
As an Account Manager, I am excited to work with my clients as an extension of their business and be another resource for them to go to.
What is your favorite part about your role at Gravitate?
Being only a couple days in, I would say that I am loving the culture and team camaraderie with being able to work with so many talented people.
Any parting quotes, thoughts, or lines of poetry?
"Life is what happens when you're busy making other plans." – John Lennon