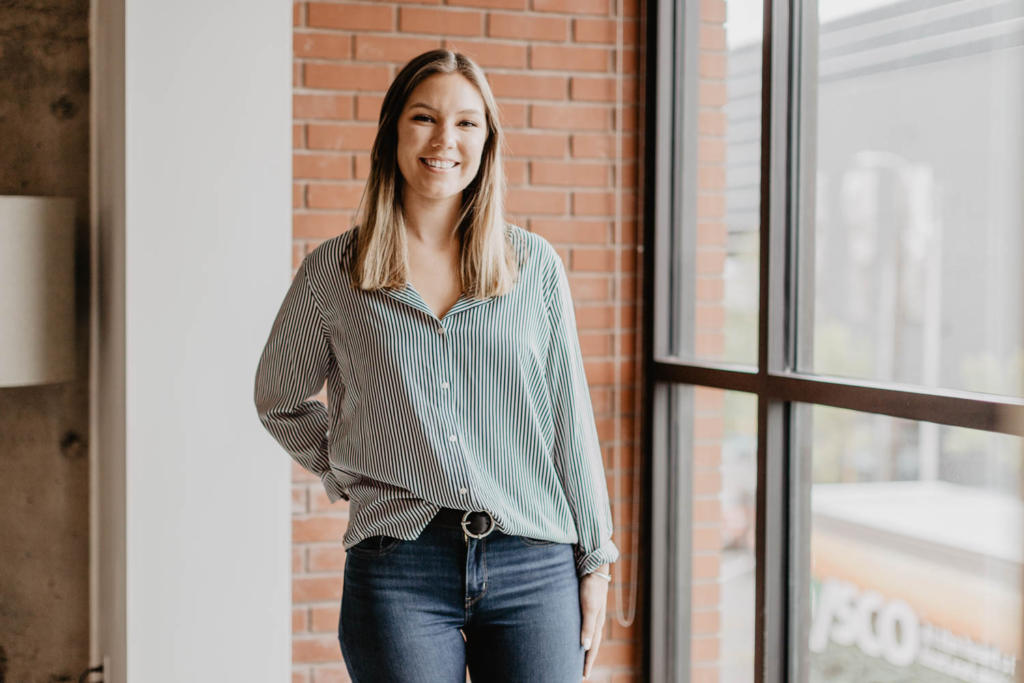 Welcome Whit!
As a recent graduate of the University of Oregon, Whit is ready to get her feet wet in the professional world. We're excited she chose Gravitate as her first post and she's even more excited to learn about the world of SEO. In her pastime, she enjoys sipping on Kendall Jenner's sweet, overpriced tequila, and rocking out to Taylor Swift, Coyote Ugly style. No task is too hard for her and she is ready to learn the ins and outs of agency life. Welcome to the team, Whit!
The team asked, Whit answered.
When you're not at work, what's your favorite way to spend your time?
I love hanging out with my cats, seriously. They're great.
What's your favorite TV Show? What do you like so much about it?
I think it would have to be Schitt's Creek. It's just such an easy watch with clever writing. It never gets old.
If you could have an unlimited supply of one thing, what would it be and why?
Wine, but preferably a variety so I could have options. Something for every season, meal and occasion! There is nothing more impressive than walking into someone's fully stocked wine cellar.
Tell us about your most recent obsession.
My most recent obsession is the show Smallville. It's surprisingly addicting, and I just love a good superhero origin story.
Name something super overrated. Why?
Star Wars. I don't get the hype…Harry Potter all the way.
What do you do differently than most?
According to my boyfriend, I fold towels wrong. But Martha Stewart does it the same way, so jokes on him.
3 things you want everyone to know about you? Go!
I love Taylor Swift, I know a ridiculous amount of random facts (but don't put me on the spot) and I'm innately sarcastic.
Tell us about your new role – what are you most excited about?
I'm excited about EVERYTHING. No joke, I am just so happy to be here and learn and thrive. I am currently in a position where I am learning a lot about paid ads and SEO – which is amazing because whichever route I choose, I will still have a baseline of the other.
What is your favorite part about your role at Gravitate?
Learning. There is SO much to learn, and I love it.
Any parting quotes, thoughts, or lines of poetry?
Follow your dreams.