We're proud to announce that Gravitate partner Pioneers in Skirts will be a featured film in the 2020 Portland Film Festival! This award winning film is dear to my heart and I'm so excited to see how it is making an impact globally.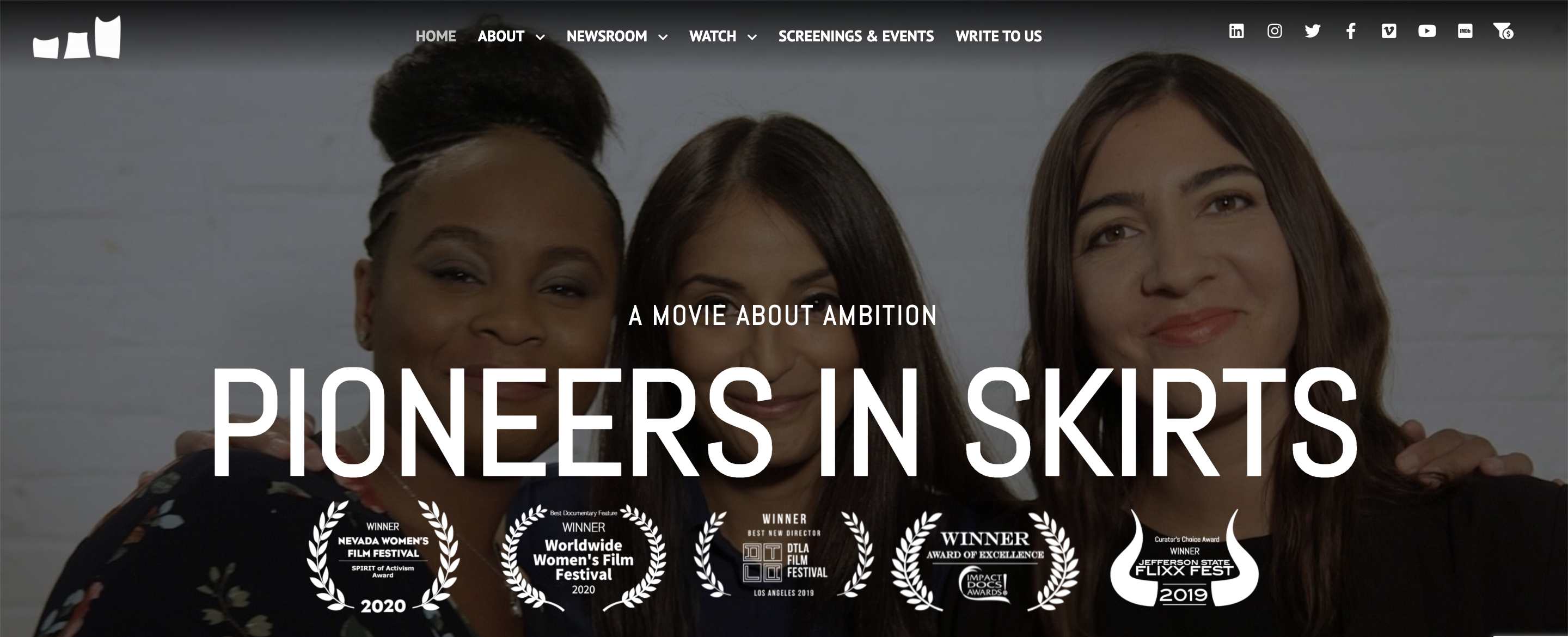 A documentary about ambition
The film is a catalyst for meaningful conversation about cultural bias, sexism, and unfair stereotypes.
Pioneers in Skirts follows Ashley's journey as she examines the barriers and setbacks women confront in their careers. Analyzing the stereotyping and sexism that can chip away at a woman's pioneering ambition, this social impact documentary aims to show the audience what we ALL can do to change it.
Many women battle a bias that is eroding their ambition. There are mountains of research (study after study…after study) that reveal women start out their careers with more ambition than men, but as soon as 2 years out of college women's confidence and ambition plummets by over 60%. These declines came independent of marriage or motherhood status. And, this phenomenon affects women across professions. Why the dashed expectations?
The film is an engaging social conscious documentary that addresses the stereotyping and sexism that can chip away at a woman, hurt her potential, and make her feel like she must re-think her dreams.
Watch the trailer
See the Portland Film Festival site for information about how to watch the movie, including on-demand and via a "screening pod" —which is so 2020— starting October 12th.
Can't make the festival?
Go to their site, www.pioneersinskirts.com, to learn more about the film, the filmmakers behind it, and how to book a screening for your business, organization, or community.