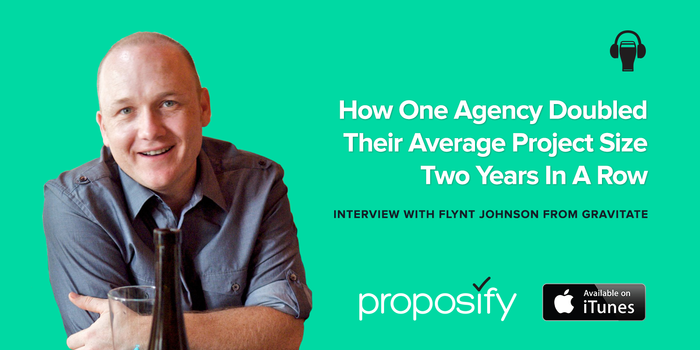 One of the interesting things about digital marketing is that you're selling a service to clients that you use yourself.
I'm sure people in the Coca-Cola offices drink Coke products, but there's a clear distinction between their product and how they get people to buy it—for Gravitate, those things are one and the same. We market ourselves online, using our website as our primary source of new customers. Then we create sites and campaigns for our clients that do the same thing.
For Gravitate, the marketing plan we "sell" to our clients and the plan we use for ourselves are essentially the same product
That means that you have to constantly be talking about your client's audiences, products, and goals. What's often lost in that conversation is how your agency handles those things for itself. If your own marketing and business development isn't effective, what authority do you have to make recommendations to clients? (This is apparently a big issue for me. I wrote a snarky post last year about the ridiculous practice of selling SEO services via an e-mail marketing campaign.)
Why are we telling you this?
I just recorded a podcast with Proposify about our business development philosophy, which sheds some light on how Gravitate thinks about our clients and how we sell our services.
Based in Canada, Proposify's software takes the pain out of designing and producing proposals. As someone who has written my share of proposals  I'm glad someone out there is looking for a better solution, and I'm a bit annoyed that I didn't think of the idea first.
To be clear, we actually don't use Proposify's software, and Proposify didn't use Gravitate to design its site, but we've had a friendly relationship with the company for a while, and the owners are a couple of good Canadian guys who enjoy beer!
Agencies Drinking Beer podcast waypoints
0-13:00 – Introductions and Proposify's posts of the week
13:30 – 54:00- My discussion with Proposify
54:00-57:00 – Wrap up