Gravitate is excited to be a part of Design Week Portland by participating in WeMake's Put A Bird In It birdhouse auction. WeMake is an organization that fosters design and art within the community. They run monthly design events and workshops around Portland that focus on design process. This is the second year they've thrown a bash at the end of Design Week Portland by auctioning birdhouses for art and music education in public schools.
Our birdhouse is called The NESt. From the early stages of brainstorming for our birdhouse we were intrigued by the idea of using humor in the design. The idea of luring the bird into a potentially ridiculous scene was something we explored quite a bit. Playing off the nostalgia of the 80s we came up with the Duck Hunt idea. We would trick the bird into entering the Duck Hunt scene to become part of the game. We spent a while sketching and prototyping to find the best approach to build the birdhouse. The entire thing is made out of wood so it maintains a handcrafted look while still representing a television set. The most difficult part of assembly was wrapping the wood veneer around it. It took five of us just hold down and clamp the sides. It was a really fun way for us to be creative in a way we aren't used to or quite as comfortable with.
We are all super stoked with how it turned out and honored to be be part of this event. Check out the photos below to see our process and the final product. Scroll down even further and there's a link to see all of the birdhouses on the WeMake blog.
Come Party With Us
When: October 12, 2013 from 7:30p – 11:30p
Where: Sandbox Studio, 420 NE 9th Ave, Portland, OR 97232
Cost: FREE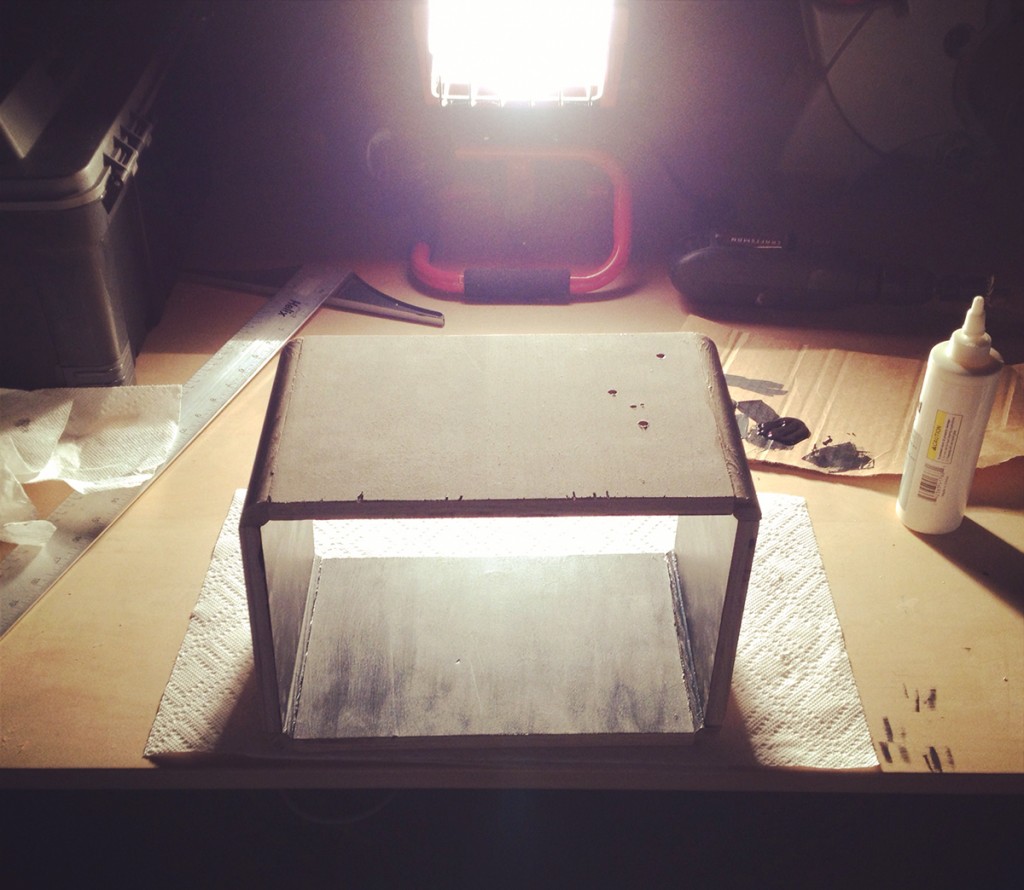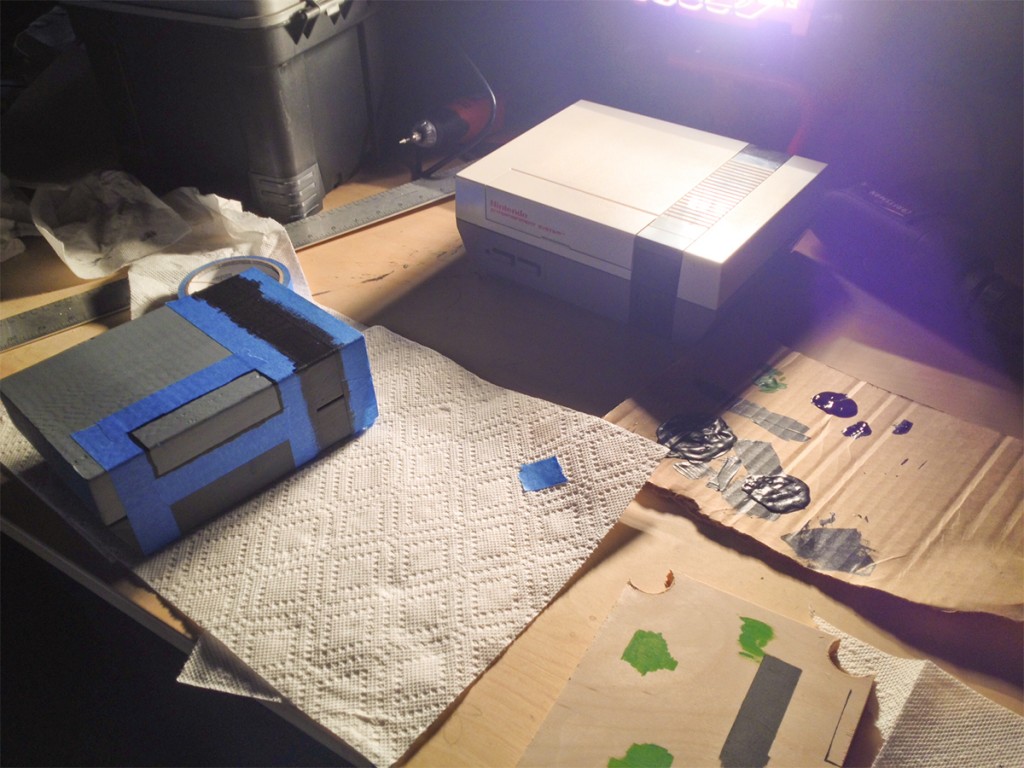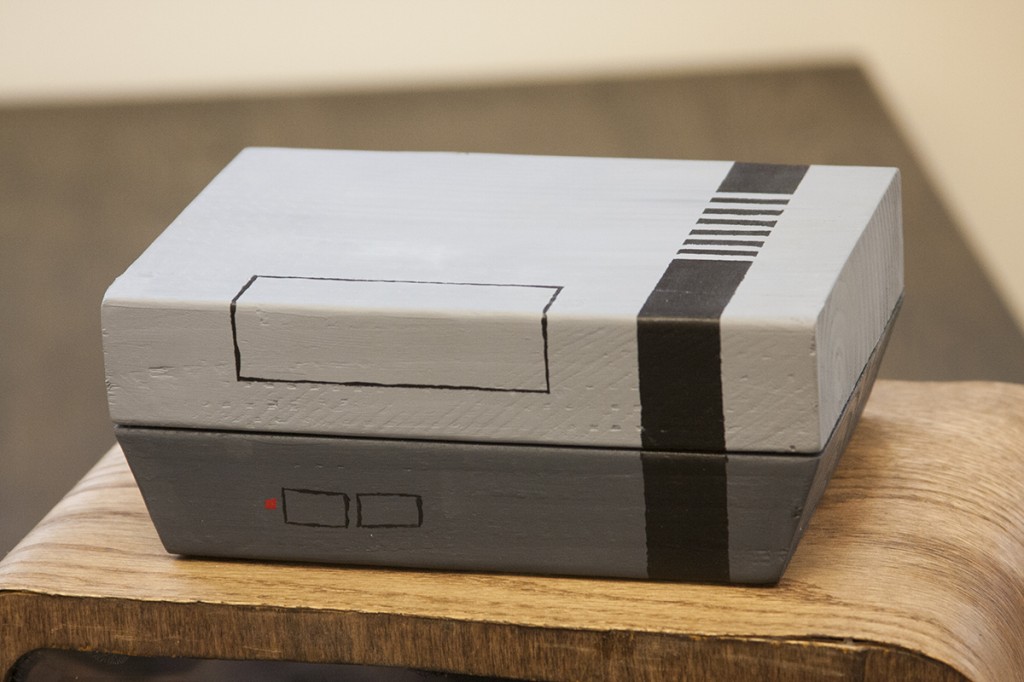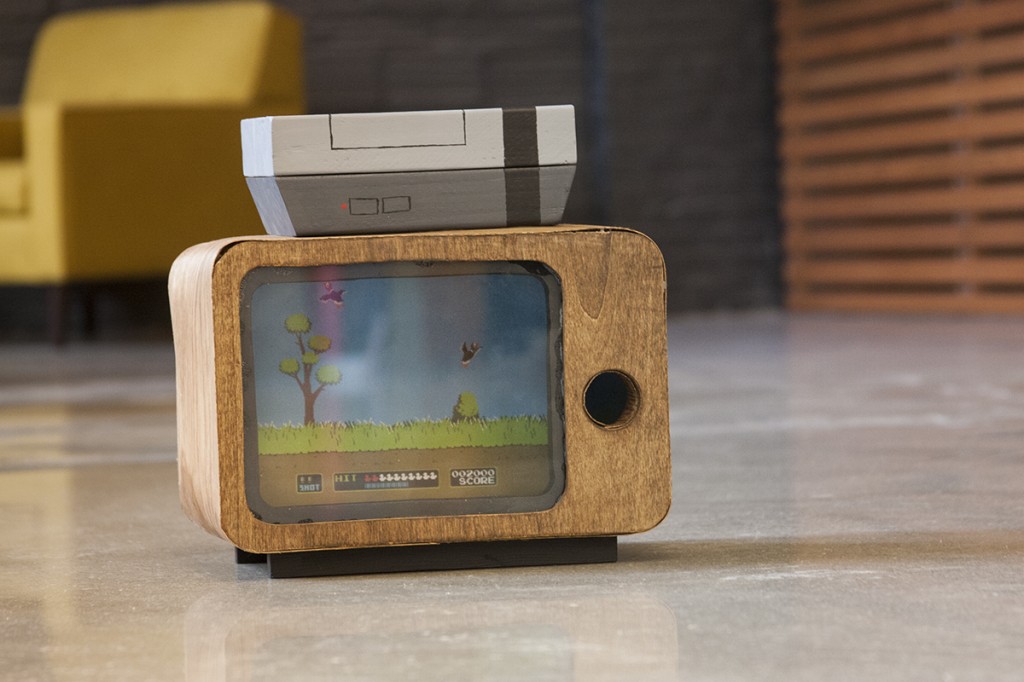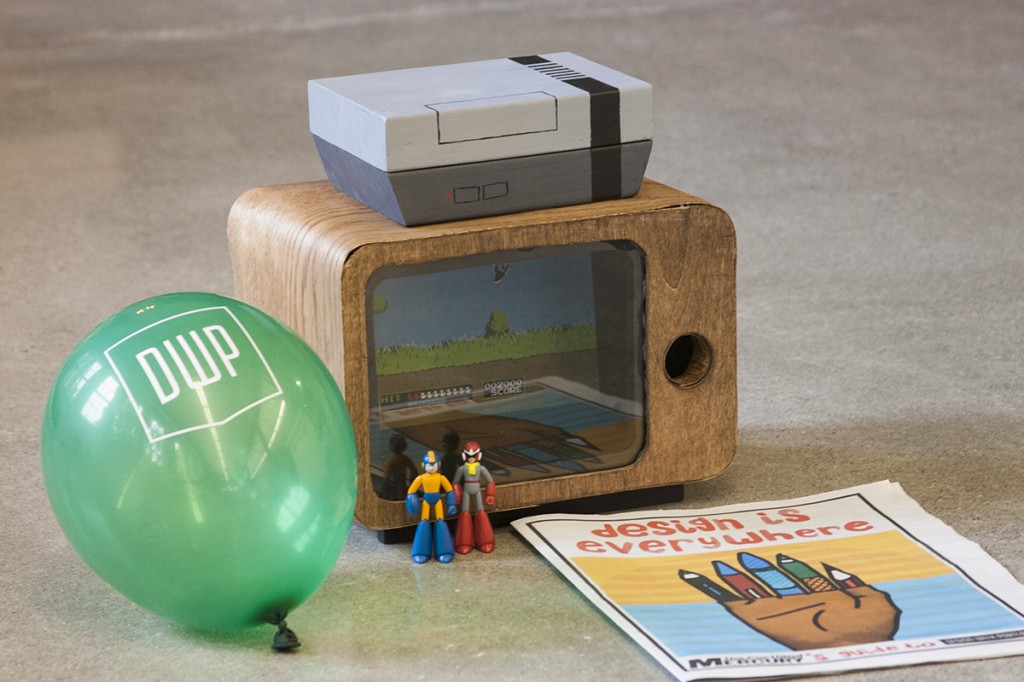 Checkout the other birdhouses too at: WeMake Little Dwellings 2013