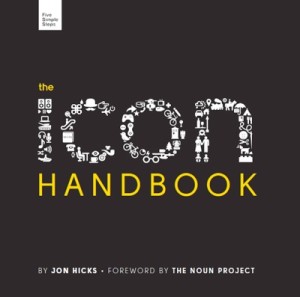 The end of 2011 marked a milestone for English designer Jon Hicks, best known for the Firefox and MailChimp logo. He announced the release of 'The Icon Handbook', a practical guide that has the makings of becoming the manual for the modern icon designer.
As mobile devices continue to smash web use records everywhere, icons are becoming an increasingly important way of communicating on the web. But, developing an image that conveys context and represents action isn't easy.
'The Icon Handbook' uncovers how to construct the right tone and make an icon work wherever it's placed. Hicks begins with an interesting history and then guides readers through the icon design workflow, beginning with favicons and working up to application icons.
A practical guide for beginners, 'The Icon Handbook' is also great resource for experienced icon designers. Bold, full-color pages, a beautiful layout, and intriguing commentary make it a must-have for any creative professional.
Heck, I say it makes a great coffee table book.