In the last stretch of a website redesign project, one of the many hurdles is staying focused on your design and content strategy. During the design and development phase, the website is theoretical and intangible. Once the site is built and you get a chance to see the website "in the flesh," so to speak, things can get dicey.
We often see clients revisiting design preferences and wish-list items just before launch (I suspect that it's because managing content requires discipline and a crystal-clear focus on your original scope and goals). It's even more of a challenge when your Web strategy leans heavily on a large group of people who have to weigh in, comment, and approve.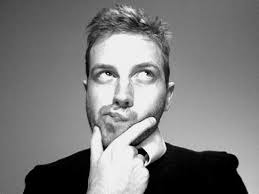 Focus
When looking at your newly designed website for the first time, it's very tempting to question the decisions you made during the theoretical, intangible design and content strategy phases. Back then, you weren't seeing the "real" site, so as the launch date looms ever closer, you may start to wonder "Maybe this blue is too blue? Maybe we don't have enough animations? Maybe users won't like how we've reorganized our content?"
Stop: ask five questions
Here are five questions you should ask yourself at this moment:
Is this request new or different from my previous feedback?
Will this request have a dramatic effect on our business goals (e.g., generating leads or conversions)?
Is this request worth potentially delaying the launch?
Am I being a perfectionist at the cost of other goals?
Could my request wait until after we've launched and have a chance to test how it works?
Trust the plan, then test
If you trust the decisions you made during the content strategy and design phases, you are more likely to stay on schedule and on budget. You can always make changes later based on actual data and feedback.