We're Gravitate. A full-service, digital marketing agency combining research-driven strategy and inventive design to architect change and build the best experiences for our clients' audiences. Since opening our doors in 1999, we have worked with many different companies in a variety of industries—and we've learned a lot. We've refined processes and offerings, continually ebb and flow with digital trends, and think beyond tools and tactics to holistically create campaigns and strategies that drive inbound marketing, lead generation, and content creation. All that said, and intricate details aside, we can confidently boil down the key to a long-term, successful client/agency relationship into a single word: preparation.
Preparation allows the relationship on both sides of the fence to run smoothly, but how do you prepare to hire a digital marketing agency and account for all the little steps that accompany this task?
Often, more questions arise than answers—and that's where we can help. Let us walk you through the complete journey. From helping to establish and/or refine marketing needs, to screening and selecting an agency, even RFP pointers, proposal redflags, and downloadable templates to help simplify what can be an arduous process.
30
employees
750,000+
Hours Worked
4,700
Websites Projects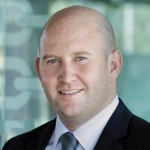 "Finding the right fit when it comes to selecting agency partners is no easy task for a business as fast paced as CLV. Sometimes it just happens, and in relation to Gravitate, it just happened."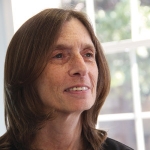 "At the National Foundation to End Senior Hunger (formally Meals on Wheels) our work is serious business—so we know we needed an serious agency. No formulas or off-the-shelf templates, we needed an agency that would take the time to listen and learn about us and our goals and then build creative, efficient solutions. We found that and more with Gravitate."
But seriously
Let's get real. This buyer's guide has been created by us, so, spoiler alert: We think you should check out Gravitate for your digital marketing needs. We love our clients. They've worked their butts off to get a budget—enough to hire an agency—and of all the choices out there, they invested in us. So we invest in them—and work our butts off to do great work.