Did Penguin Kill the Link Builder?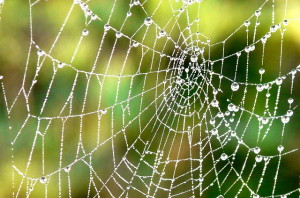 Every article I've read about link building invariably contains some variation of this phrase: "Link building isn't easy." It's true. Getting backlinks to your website is a time-intensive task that requires insight and planning to be done well, and proper execution takes time and patience.
When the Google Penguin update went live on April 24th, 2012, the "the-sky-is-falling" crowd instantly began to shout that SEO was dead. And to be fair, the update managed to kill off quite a few techniques that SEO's had been using for years. However, if you are a good SEO, Penguin wasn't a setback. It was a challenge to do better work.
Did Penguin really kill off link building? On the surface, it would seem to. The stated goal of the update was to reward natural links and devalue unnatural links. Link building is the act of searching for and acquiring backlinks that aren't occurring naturally. However, with some planning and hard work, the savvy link builder can find backlinks that build authority and drive traffic to your site.
How to Build Good Post-Penguin Links
Check your online presence.
Before you work on getting new people to talk about you, why not see what people are already saying about you? A quick search for "Your company name –site:www.yourwebsite.com" will show you all the places your company is talked about online outside of your own site. This is a great tactic for finding online listings, articles, old blogs, and more. If someone has something good to say about you, just ask that they add a link to your site. 90% of the time they will be more than willing to help.
Think about users –and- search engines:
One of the best results of the recent Google updates has been getting SEO's to think less about Google and more about real human beings. When you are link building, just ask yourself if a real human being would value a link to your site. If the answer is yes, get that link regardless of the passed authority, do-follow or not. A great example of this strategy is listing sites like Yellow Pages and Yelp. Often the links they provide in the listings are no-follow, and thus most SEO's ignore them. However, real human beings use those sites to find businesses, and nothing will drive them away faster than an incomplete listing or broken link.
Leverage your knowledge to get high-quality links:
I've talked to a raftload of business owners who've outsourced SEO for years, and most of them can't understand why they need to get involved now. To put it simply, you know your business better than anyone else. If you are an expert in your field, you'll have a lot more to say than a novice. Take a little time each month to come up with content that others in your industry will value. Find an industry blog that you agree (or disagree!) with and give your opinion. Most blogs will allow you to insert a link with your name, and when real human beings read your insightful comment they'll want to click that link and learn more about you.
To sum it all up, the Penguin was unleashed to get us all to stop thinking about what Google wanted and get the focus back on the users. If you think "Will this help the user?" as you sit down to formulate your link building strategy, you can be confident that no future updates will penalize your actions.
*photo courtesy of Sylvia Duckworth