Who We Are
Since our founding in 1999, our client list has included a broad range of companies from start-up firms to Fortune 500 companies. We believe our longevity in this industry and our repeat business are proof positive of our commitment to delivering outstanding results for our clients. The fabric of our company is built on integrity, competence, and innovation. Simply talk to any member of our team and you will quickly sense that something is different at Gravitate.
Our People
Nobody hires us to create something ordinary or stand back and shut up. We're a team of brutally honest experts in our field building long-term, collaborative relationships with clients through measurable, informed design and actionable digital marketing strategies.
Our Impact
We don't just build websites and walk away. We partner with companies to develop continually evolving sales entities that dynamically adapts to our client's shifting needs and constantly works to grow the rate, frequency, and quality of conversions. Whether you come on board for one high-touch service or require a complete digital marketing solution, we have the processes in place to build dynamic, integrated web systems that drives your business forward and serves as a constantly evolving tool for inbound marketing, lead generation, and content creation.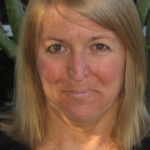 "Great company, great people. Staff that are creative and hard working combined with honest and sincere - an ideal combination."
Want to join our team?
If you are smart, incredibly talented, or just simply too clever for words, you may have a home at Gravitate. We are always on the lookout for hardworking, passionate people to join our team. Our culture is laid-back, dog-loving, and has zero tolerance for bureaucratic BS.
Careers