Use our experience to level up your online presence as we discuss the best ways to get the most out of your website!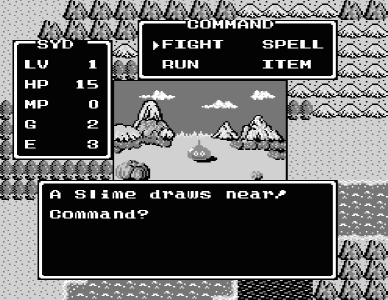 Spam Draws Near! Command?
As web developers, we are constantly fighting the battle against spammers. No one likes spam. It's a waste of your resources and your time. Nearing the end of 2013, we successfully decreased spam by 2.4%, but phishing increased by 200% and Malware by approximately 70%, according to Kaspersky Labs.
No More Email Address Links
Spam bots scan the Internet for ways to send you junk that you don't want. One thing that they look for are email address links. Having these links on your contact page can lead to having your email address placed on spam lists. The best way to prevent this is by giving your users a way to contact you without knowing your email address. How is that possible? You can use a contact form instead!
Honey Pot
Don't spam bots know how to fill out contact forms? Isn't that why there is captcha?
The answer is yes! Spam bots can fill out contact forms and can even get through captcha. These are a few reasons why some people haven't made the switch to contact forms. So why are we recommending this? It's because there's a way to build contact forms where humans see it one way and spam bots see it another way.
We use this difference to our advantage and can actually see which forms are completed by bots. We then filter out those entries so that you no longer have to deal with them! This technique is much more effective than captcha. Users also dislike captcha, which does not help conversions. It's time to stop using captcha and start using honey pots instead!
Useful Information
Is that the only reason that you should switch to contact forms?
Absolutely not! Having a contact form instead of just an email address allows you to get better information out of your user. Maybe leads are only useful to you when the user provides a phone number, address, website, or any other information that you need for your business. You can custom tailor what the user provides in the form so that your leads are actually useful to you. What good is a lead if they don't provide the information that you need? You could email them back asking for more details, but that's not professional, and it's a large waste of time. Instead, ask users all of the pertinent questions in the form.
Conversions
What other benefits do contact forms have?
Another great thing about contact forms is that you can send the user wherever you want after they have completed the form. We recommend sending them to a custom Thank You page telling them what the next step will be. This is also a great place to include callouts or a list of key services. Let's use this opportunity to guide your users further into your website!
Tracking
Okay, this sounds great… are there any more reasons to switch?
Yes! With analytics, you can see how many users go to your contact page and how many end up at the Thank You page. You can use this information to determine how many users are completing your form. If you see that you are getting very low conversions, we can make changes to your form to make it easier or more enticing for users to complete it. Or maybe you see a high conversion rate on the form, but users are leaving your page once they get to the Thank You page. We can then work on making that page guide users to make a purchase or to read your blog.