Gravitate recently had the honor of a visit from one of our clients who we have grown fond of during our time working together.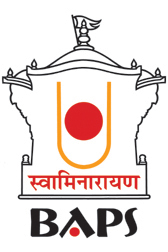 While touring their affiliated temples in the Northwest, the CM Swami of the BAPS organization stopped by our office last week to finally meet the Gravitate team in person. BAPS (Bochasanwasi Shri Akshar Purushottam Swaminarayan Sanstha) is a non-profit socio-spiritual charity organization that engages in a broad array of activities serving societies, families, and individuals worldwide. Although their principles are based on the Hindu faith, BAPS is non-denominational and works with people of all backgrounds in several different countries.
In searching for agencies to work with, BAPS found Gravitate through one of their volunteers and, according to the CM Swami, chose to work with us because "Gravitate understood our charity and our vision the best."
To create BAPS's site (which is currently in development), Gravitate was faced with the challenge of learning and understanding a large and complex international organization and translating that to the end user. The site needed to be optimized for multiple areas while being contained within a single URL. In addition, all of the communication and updates with the client would have to be done remotely due to their location.
Through listening and communicating, Gravitate was able to help bring to life a site for an organization that we truly admire and are glad to have assisted.