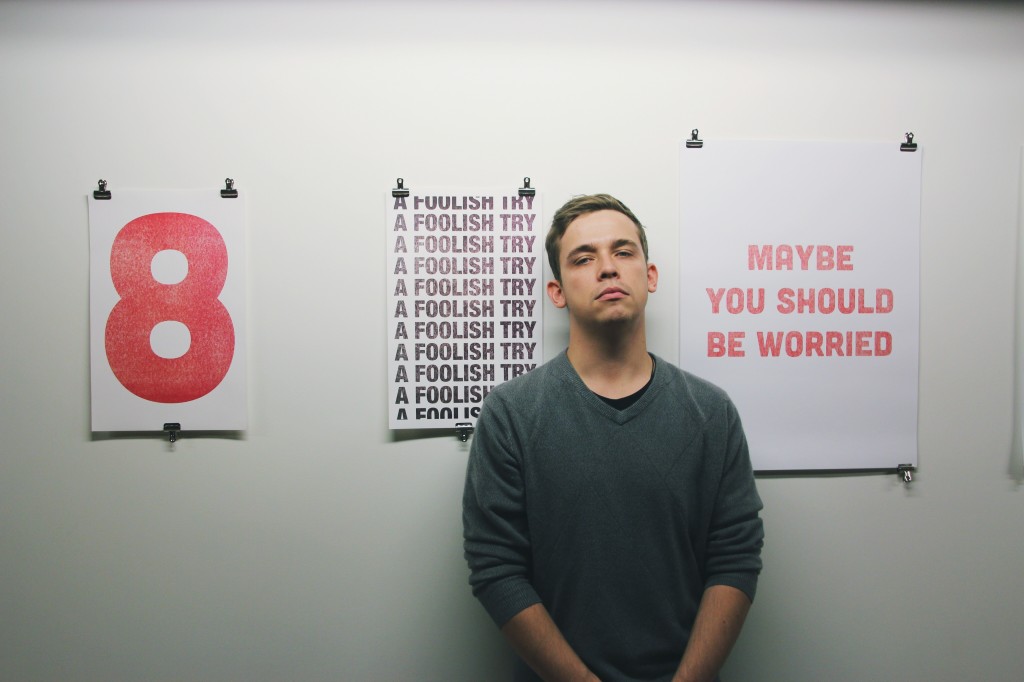 Every year the city of Portland's makers and doers gather to celebrate our craft. There are artist and designer lectures, workshops, daily activities, contests and about 1,000 free notebooks and posters. This year was special for me, because rather than simply attending events, I contributed to the madness.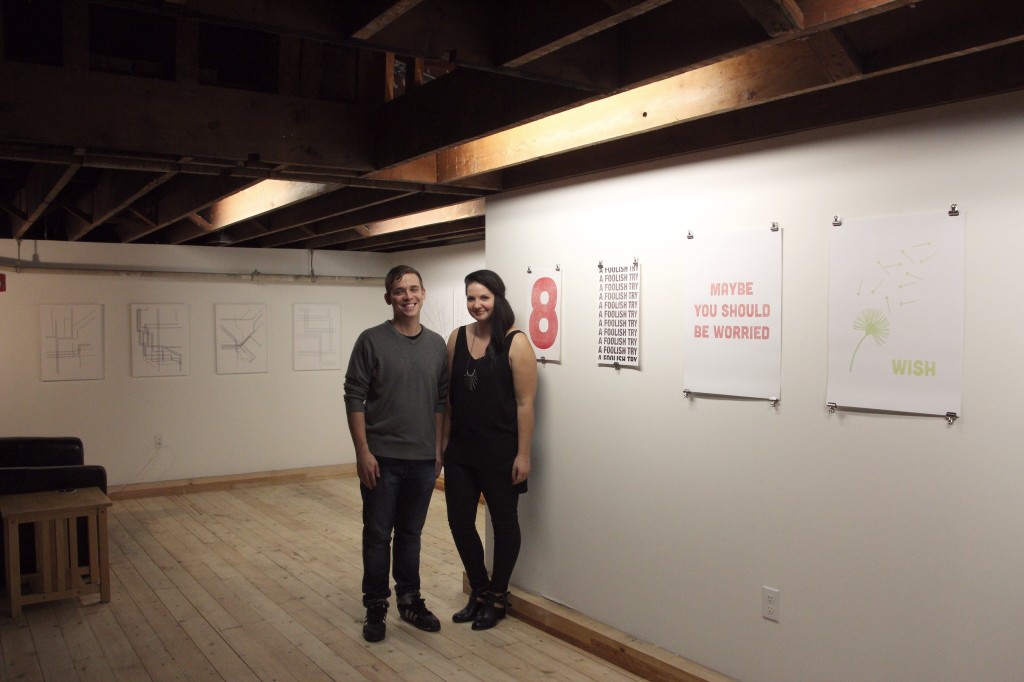 For DWP 2014, I had the opportunity to display some print work in a gallery space at DevelopmentNow. On Thursday, October 4th, Meagan Donnelly and I worked together to set up the A to B gallery show.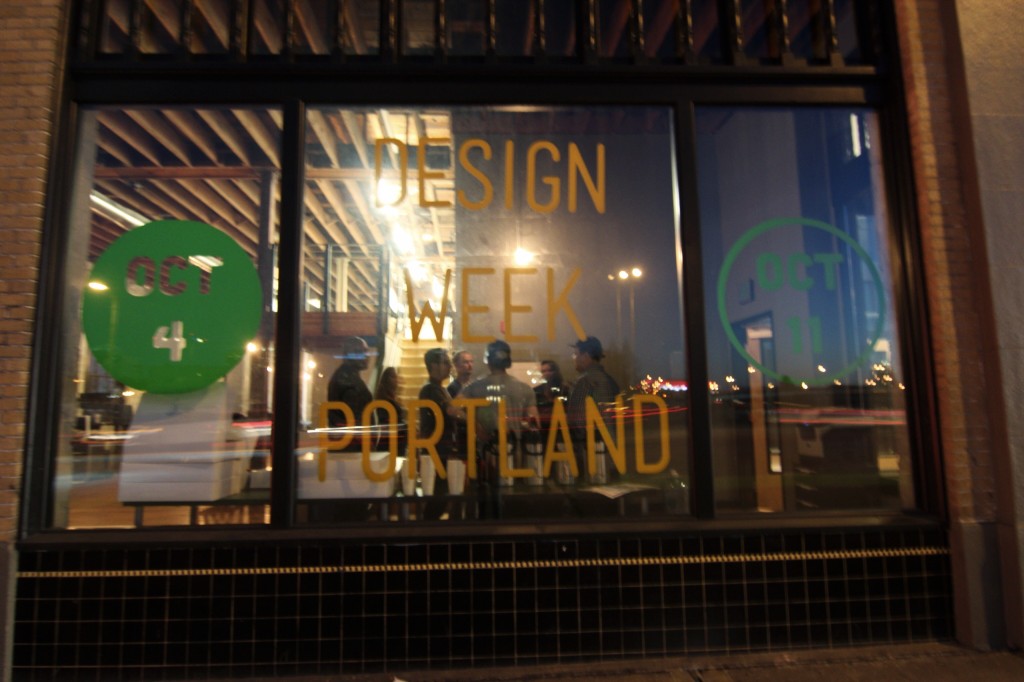 For my work, I focused on the second installment in a larger body of work that I've been creating. Conceptually, the work in A to B is all about progressing and persevering with human growth. Accomplishing ambitious goals takes bravery. A step backwards is often necessary, but it isn't the end and quitting isn't ever an option. I have realized that perfection takes time, and that you can't rush great things or it won't work. It's all about trying and failing, and then trying again.
After some last minute tweaks, the final versions of these pieces turned out great. And even after a long week of events, meetings, and no sleep, the hanging process went smoothly.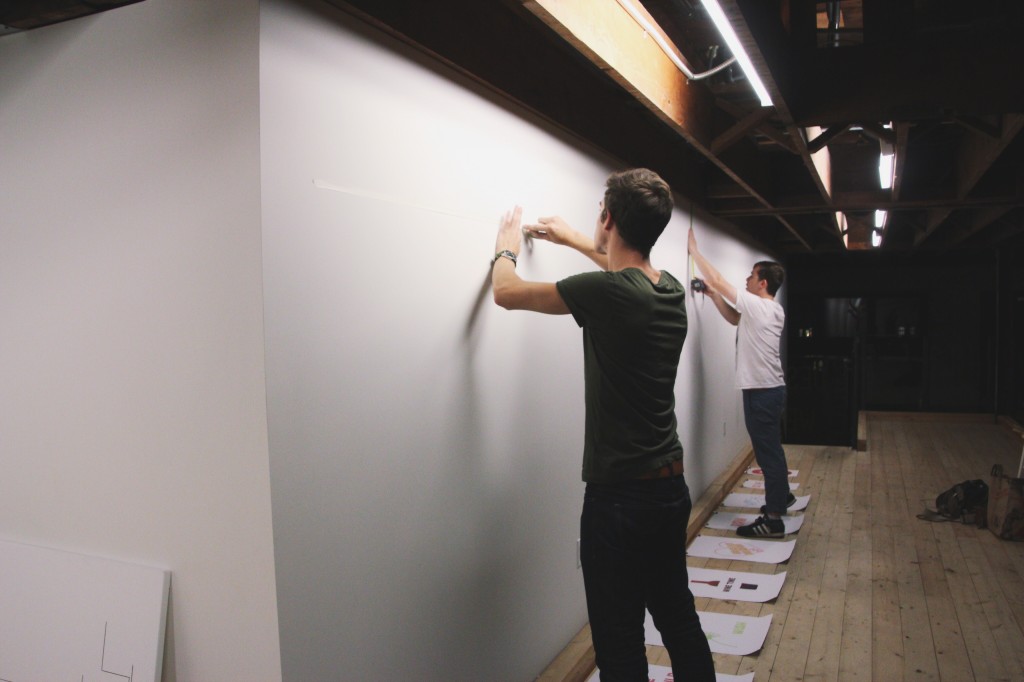 The show itself was a blast. It was an open house with food and drinks and a lot of Deltron 3030 playing in the background. As part of a larger tech demonstration, Development Now had bluetooth low energy beacons  installed on the walls next to each artist's work. As each gallery viewer walked by the beacon, his or her smartphone received a notification, making it possible to automatically load artist bios and contact information.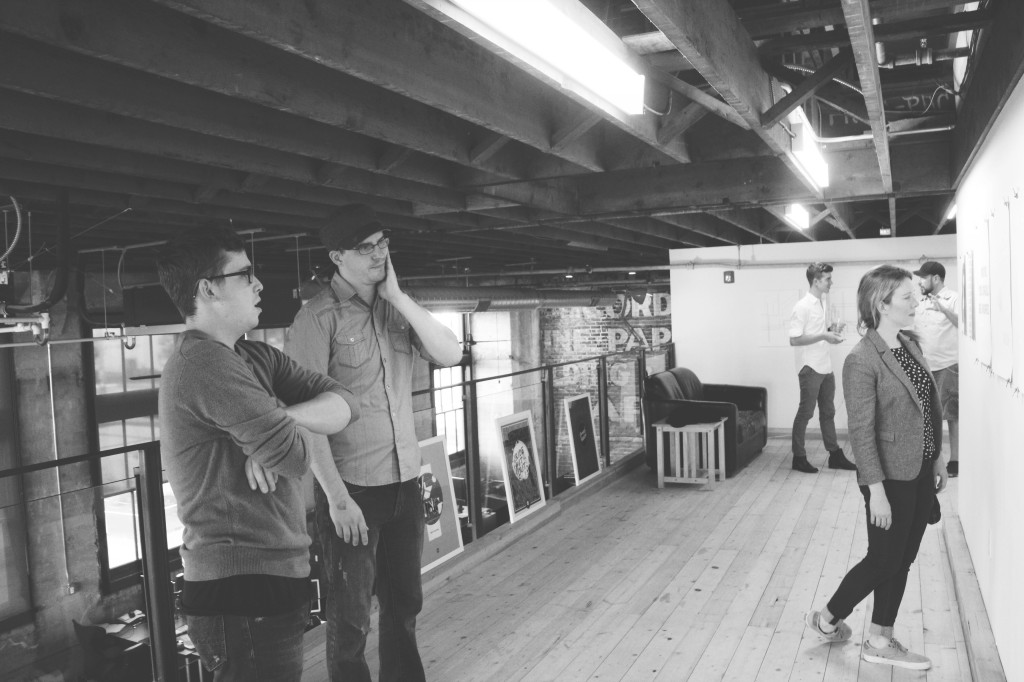 Overall the show was a success. We had a great turnout, and I hope to participate again next year!
Event Photography by Ellen Sorensen.
You can find more of my work here.