#OhNoTheyDidnt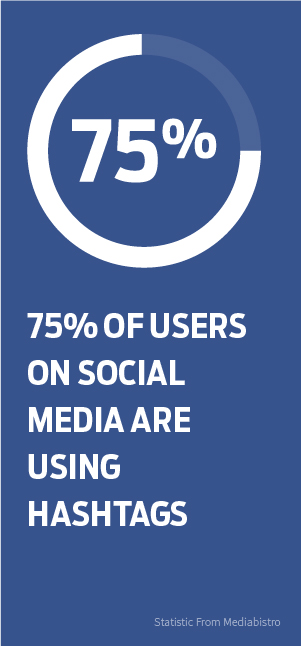 Facebook announced today that it's finally implementing a hashtag feature that will allow users to append content to the end of status updates or posts.  Hashtags, words or phrases prefixed with the symbol #, have been made popular on such sites as Twitter, Instagram, and Tumblr to describe the overall theme or message of a post. According to Facebook's official press release, they will be, 
"…rolling out a series of features that surface some of the interesting discussions people are having about public events, people, and topics."
Relatively speaking, Facebook is one of the last social media outlets to implement a hashtag feature.
As with Twitter, this new feature will make hashtags clickable and searchable on Facebook, essentially providing users with an easy way to seek out topics for discussion.  Although the initial rollout of the hashtag feature will only affect a small percentage of users  (it will take a few weeks to reach everyone,) users can expect to see a new hashtag feed, which will provide Facebook with a place for users to participate in trending discussions. Not only will hashtags affect how conversations are carried out, but also how users search within Facebook.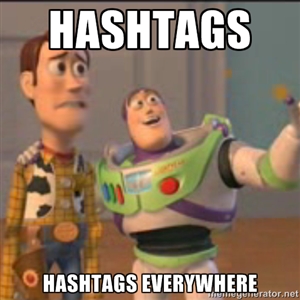 #FacebookSearch
Earlier this year, Facebook introduced "Graph Search." The Graph Search enables users to search across friends' Timeline pages to find specific places, photos, and "likes." Implementing a hashtag feature will advance the way users search for people, places, and things while strengthening users' search capabilities. As search engines and hashtags become a more vital part of the social movement, Facebook has begun to leverage itself into news updates and trending topics.

#WhatThisMeansForBusiness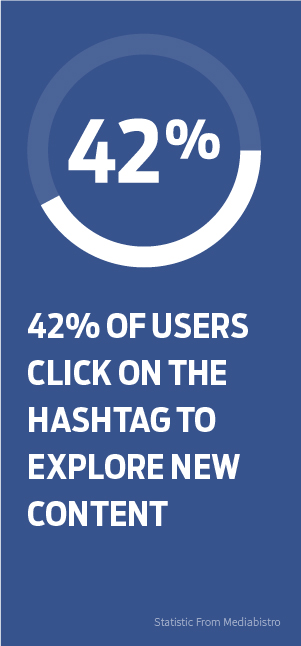 Facebook's new hashtag functionality will greatly affect how brands market themselves. Creating a cross-platform conversation around a brand will become much easier now that companies will be able to utilize a ubiquitous hashtag across all of the major social media sites. Imagine the amount of content that can now shared and found on Facebook during the #TheOscars or the #SuperBowl.
Businesses now have an additional tool to aid them in putting out more relevant content and staying on top of what is trending, all in real time. Participating in discussions around hashtags that have gone viral could boost impressions and overall brand image. For paid ads, businesses could be able to better target consumers based on of their hashtags and could analyze the content's reach more effectively. Facebook's capabilities for sharing rich multimedia content will also give businesses the ability to hashtag pictures, video, and text for easier discovery by consumers. It will allow companies greater creativity and interactivity in their campaigns. For example, consumers could now be able to use a branded hashtag to vote for their favorite product or to enter a contest.
#FacebookFate
What does all this hashtag talk mean for the immediate future of Facebook? Well, first that is a loaded question, and secondly, we have a few ideas:
1. SPAM—Without a 140 character limit installed on Facebook, there is room for the use of "spammy" hashtags—an issue Facebook will potentially need to address to uphold the intended use of hashtags.
2. FRIENDSHIPS—With a hashtag feature and the ease of searchable content, it will become easier for users of Facebook to connect with people whom have similar interests outside of their immediate social circle. This could potentially lead to less personal connections.
3. INSTAGRAM/TWITTER/PINTEREST —With the use of hashtags, cross-posting to Facebook can be done with ease, but it also has the potential to create redundancy within newsfeeds.
4. SOCIAL MEDIA LAGGARDS—Facebook will need to keep the hashtag feature simple and sweet. Many parents and grandparents who use Facebook as their sole social media tool will be slow to adopt hashtags, especially if these users have never heard of them before.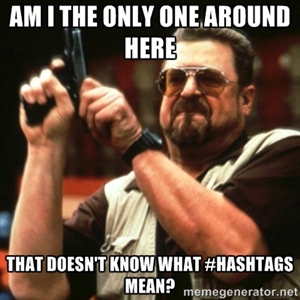 Predictions aside, Facebook mentions that adding hashtags is "just the first step" in a series of additional features (hint: trending hashtags and deeper insights) that the company plans to implement to bring popular conversations to "the forefront of people's Facebook experience" (Facebook Newsroom). With all these up-and-coming changes expected for the near future, I guess it's safe to say #GetUsedToIt.
 What do you think about Facebook crossing over to the land of hashtags? Let us know your thoughts in the comments section below.
Sources:
Lindley, Greg. "Public Conversations on Facebook." Facebook's Latest News, Announcements and Media Resources. Facebook 2013, 12 June 2013. Web. 12 June 2013. http://newsroom.fb.com/News/633/Public-Conversations-on-Facebook
Wright, David and Joanna Stern. "Facebook Graph Search: Facebook Takes on Google With New Search Tool." ABC News. ABC News Network, 15 Jan. 2013. http://abcnews.go.com/Technology/facebook-graph-search-facebook-takes-google-long-awaited/story?id=18221206