The Good, the Bad and the Ugly
SEOmoz debuted their latest tool for Pro users this week – Fresh Web Explorer. We're no strangers to online mention tools and have been playing with it  for the past few days. Here are our conclusions so far.

The Good, the Bad, the Ugly produced by Produzioni Europee Associati (PEA)
.gif via HyperLocal.
The Good
Look Who's Talking. Fresh Web Explorer lets you analyze all mentions about your brand or competitors. This has great uses in find negative comments and helps you become a back-linking superstar.
Trend Prediction. Allows you to set keyword search terms over time to see what terms are getting the most mentions.  Set the trend with the highest ranking factor for your keywords.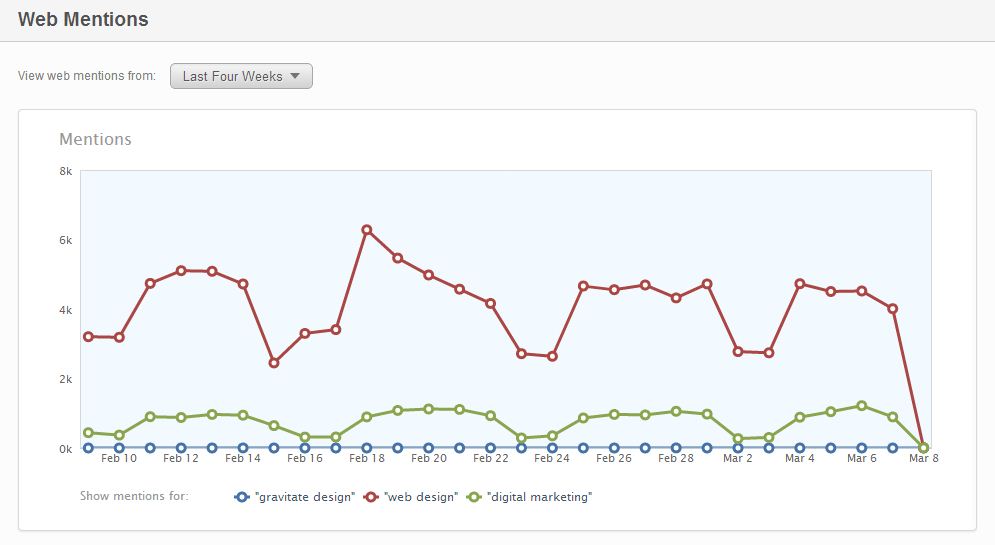 The Bad
Social Rejection. Currently, there are no social mention viewing options but we're hoping this will be integrated in the future.
Domain Ignority.  At this time, searches by URL seems to only display mentions where the URL is listed out in full, not links, shortenings, etc.
The Ugly
Okay, so the title was mostly based on the fact that we all have a mad crush on Clint Eastwood, but it would be great to see a better way of visualizing the page results.
Verdict
Fresh Web Explorer is an innovative new tool with a lot of promise. Knowing SEOMoz, this will only continue to grow in scope and usefulness.