"Design is so simple, that's why it is so complicated"
-Paul Rand
Logos are a big deal at Gravitate so we asked around the office to see which Olympic logo from London 1948 to London 2012 is the favorite. The process began as a simple vote, but it became increasingly clear that everyone had a different opinion so here's how it went…
The first votes that came in were from the Dev department, Don couldn't pick just one so he gave us three (with a caveat that he isn't a fan of the Atlanta logo colors);
Salt Lake City 2002
Jason, one of our senior designers, and graphic artist Melanie also went with the Salt Lake City pick. This gave Salt Lake City the top spot with a total of three votes.
Nagano 1998
Our Digital Marketing manager, Matt agrees with Don's choice of Nagano 1998.
Atlanta 1996
Next up we got a strong vote from one of our senior designers, Joe F. in favor of…
Mexico city 1968
"For me it's hands down the 1968 Mexico Olympics. That logo and the system that was designed along with it is a super-iconic historical landmark in graphic design history (well, at least in all the dorky design books I've read). Totally groundbreaking for the day. Check out the killer application of the design to apparel."
Tyler, one of our Digital Marketing specialists likes the look of Munich and Grenoble…
Munich 1972
Grenoble 1968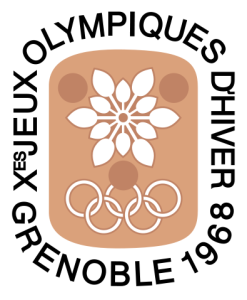 It may not be a surprise that our resident Canadian and Account Manager, Heather chose the Calgary Winter Olympic logo. She also pointed out that this was the year of the Jamaican national bobsled team's debut.
Calgary 1988
Pete, one of our Customer Care Managers, put in his two cents about the 2012 logo before he made his choice, "Really, the 2012 logo looks like it was designed in the late 80?s at MTV." London 2012 aside, ultimately Melbourne was his top pick.
Melbourne 1956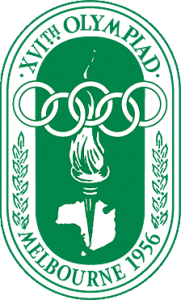 Joe C. had a strong vote for Tokyo's logo. "No description needed."
Tokyo 1964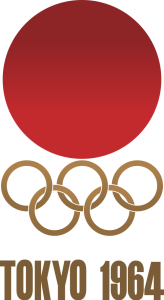 Finally the last two votes were in from graphic designers Melanie and Ryan for the Sarajevo Winter Olympic logo.
Sarajevo 1984