Through the years, we have tried to do something a little different for Christmas. From controlling the lights on the office Christmas tree to a website to pitting Holiday movies against themselves in an interactive tournament—we love thinking outside the gift-wrapped box.
This year, we're writing your annual end-of-year holiday letter for you—MADlib style. You're welcome. To create your own Holiday MADlib letter, simply complete this snowy form and click 'Generate Letter' and a cute, festive letter will be created—complete with tiny animated snowmen.
With more page-views and buzz than our previous Holiday campaigns, The Best Christmas Card Ever has proven to be a success and we're excited to get planning for next year.
Here's a few interesting statistics we pulled from the campaign answers—to give you a taste of what to expect when you create your own letter.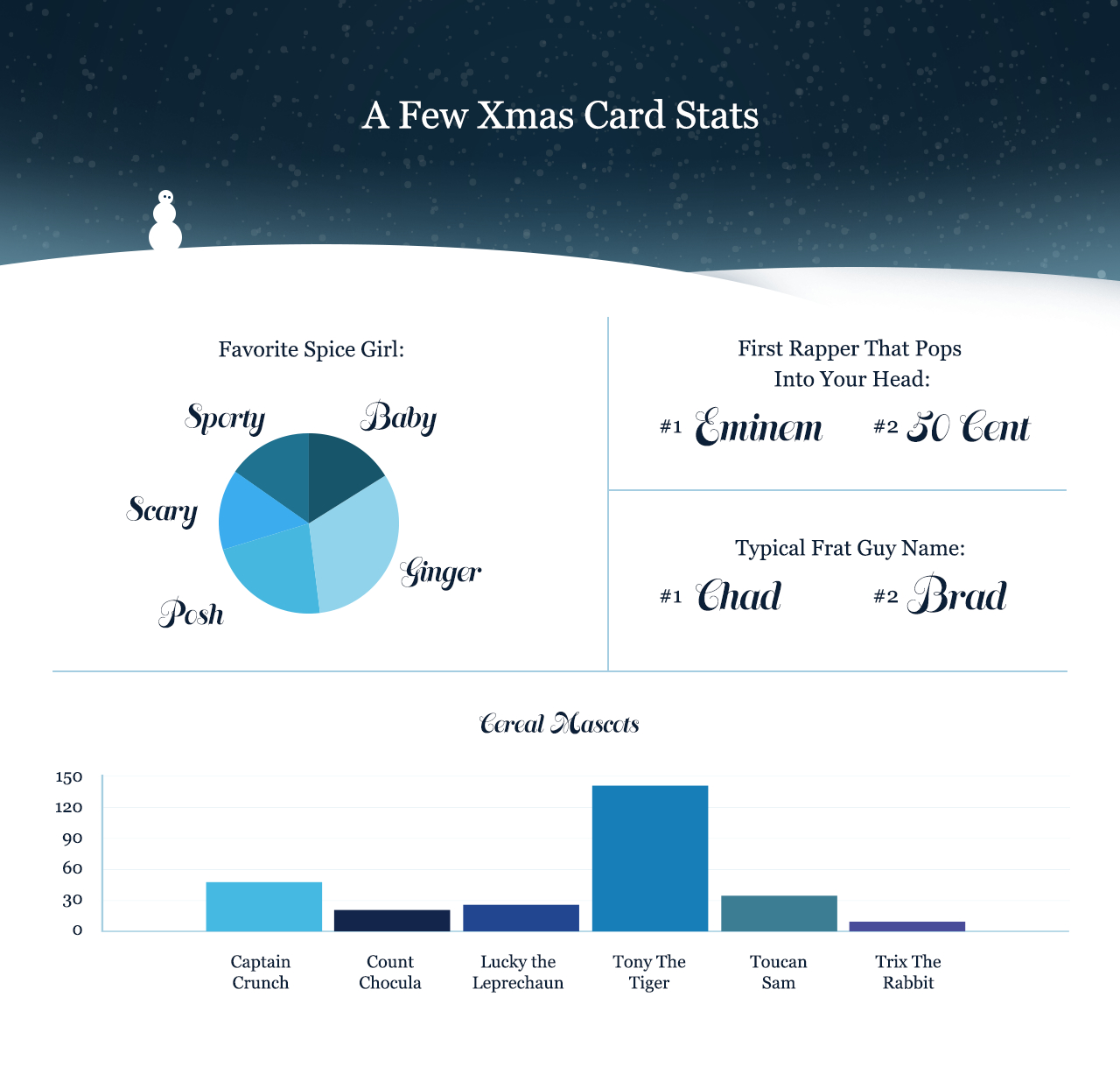 Seriously, it only takes a few minutes to fill out the form and create your own Holiday letter—who cares if it's past Christmas.