A few years back, I designed and built five 4'x4' raised beds for a vegetable garden.  I chose the best plants for my area and planned out how to arrange them based on what side of the house got the most sun. I built the raised beds then mapped out what I would plant where. Then the real work came: watering, fertilizing and weeding.
Creating a website that will help to grow your business is a lot like having a garden. It could have huge potential, but a lack of planning and maintenance will lead to a disappointing harvest.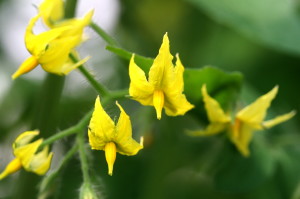 Get the most sun
If I would've planted my garden in the shade, no matter how much I watered – it probably wouldn't grow well. Similarly, if your website doesn't start with a solid strategy for knowing who will be using the site, what you want them to do there and how you can position it for maximum exposure — it likely won't produce results.
What do you want to grow?
For my garden, I chose to build raised beds because they were easier to maintain, looked better for my yard and I could position them with a clear path for the kids to run through. Your website can come together in a number of ways. Defining what will connect with your target audience, meet your business goals and promote your company's culture should come first. This will set the foundation for all future decisions about content, design and functionality.
How do you want it to look?
People often wish they could skip the first two steps and just start playing around in the dirt. In web design, this translates to wanting your website to "look cool" without thinking about usability or conversion. While you may love that animation intro on your favorite band's website, it likely won't be the most strategic choice for your users.
Maintain it
Maintenance needs to be part of the plan from the beginning. Once you determine your goals and strategize different approaches to accomplish them, fresh content, blogging and an engaging social media presence are necessary to reap the rewards of your investment. User testing and conversion tracking are also critical components to your website's long-term success.
A well-planned, well-executed and well-maintained website will produce amazing results.