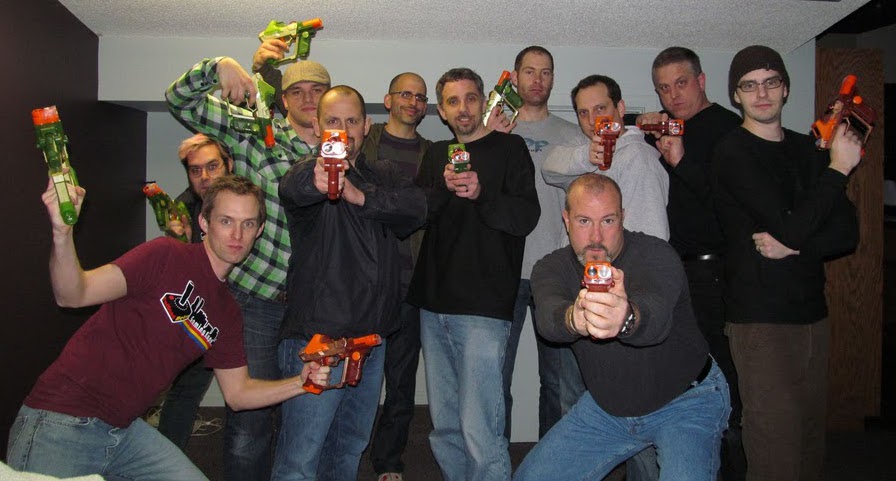 Our team is used to target markets, target audiences, and targeting messages for our clients, but on the eve of imminent demolition for the downstairs of our building, we decided to take aim at something different – eachother. The demolition phase of our office build-out begins today, so we took advantage of the early winter darkness, some walls, partitions and indoor windows to stage a few rounds of laser tag.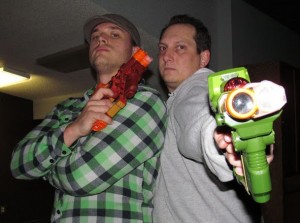 With the trance music booming, and the club lights rolling, the atmosphere was set, and it was every man for himself. It is ok to say "man" here, since the ladies of Gravitate somehow preferred to not wield guns this evening (not that they aren't normally packing heat).
All in all it was a lot of fun. One of the best things to report on the evening was no injuries. Ok, no serious injuries. We all walked away under our own power.
So there you have it: a blog post about laser tag that also included several internet marketing keywords: Target, hits, capture, strategies, and tags. If you're ready to talk about your internet marketing strategy for your company, shoot us an e-mail, and we'd be happy to fire you one back!