The three-click rule has been around since the dawn of the Internet, but does the idea that every piece of content should take no more than three clicks to access still hold true?
I don't know about you, but I'm not a machine that calibrates how many clicks I give out in a day; I'm not limited to a certain amount. I'm a person.
Multiple Easy Choices > One Very Hard Choice
One difficult decision can be significantly worse than multiple easy and satisfying decisions. A huge part of successful design is making the experience as effortless as possible, and the more choices we eliminate, the better the experience will become. When the experience is effortless, everyone wins.
The idea of the three-click rule is great in theory but not in practice. When navigating a website, users are making more than clicks: They are making decisions. The harder you make those decisions, the less satisfied your users will be.
The famous jam study by Sheena Iyengar from Columbia University is proof of this. Sixty percent of people stopped to sample the jams when 24 different samples were offered, compared with 40 percent when only 6 flavors were offered. Of the customers who sampled 24 flavors, only 3 percent purchased, however, of the customers who sampled 6 flavors, 30 percent made a purchase.
The concept of Hick's Law is a much closer approach as far as any "rules" we should be applying to web design. The amount of time it takes users to decide among the possible options presented to them should be minimal, and one of the only ways we can reassure this happens is to limit the options. Each option provides an opportunity to evaluate its importance in the design.
Some Recent Examples
We have some great website examples of this approach, which we have taken here at Gravitate.
On the homepage of powerreviews.com, the user is presented with only a few select options, the most prominent being the four primary navigation elements. The heatmap below shows the amount of focus this area receives via the users' clicks.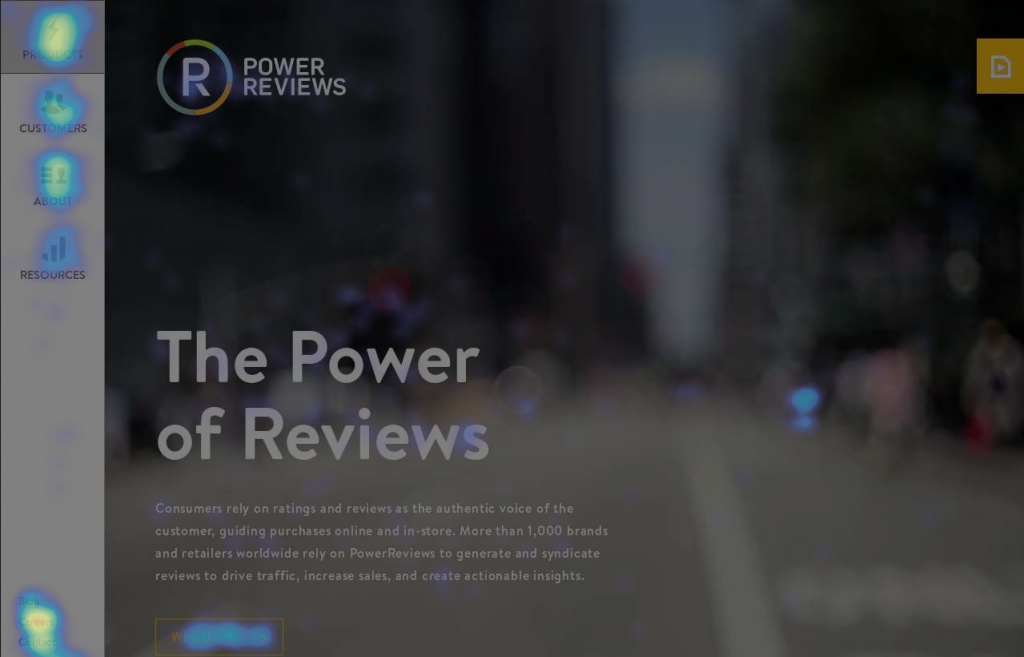 The same approach was implemented on colorhousepaint.com. The options presented are clear and minimal. Therefore, users effortlessly make their decisions on which sections of the site they are interested in viewing.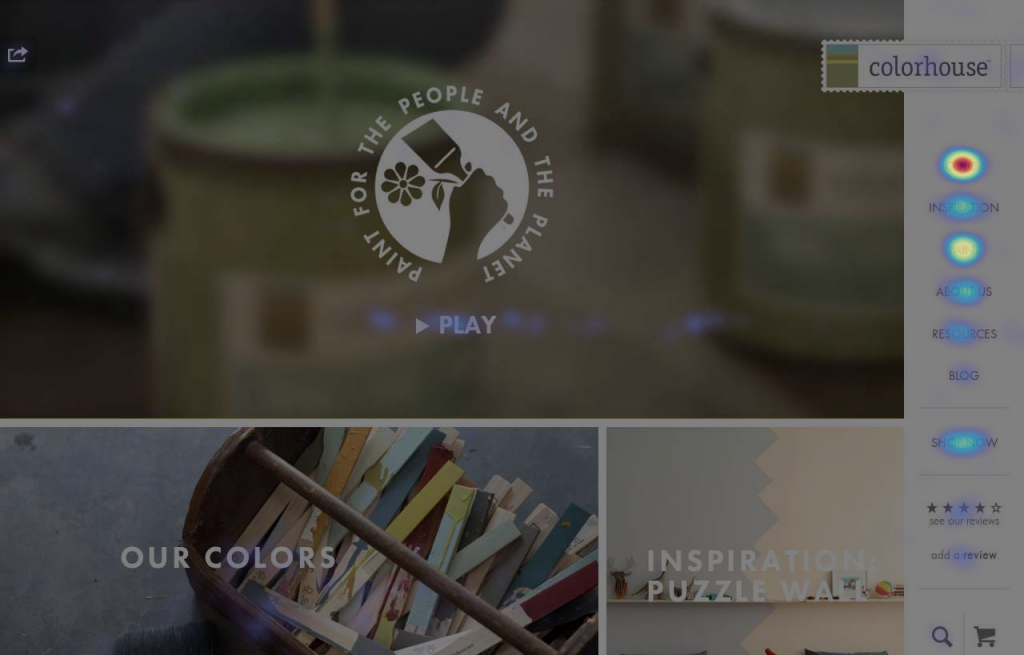 Making strategic decisions on how many options are presented will help users make decisions and will start affecting your site's conversion rate. If you haven't done so already, set your site up with heatmap tracking tools such as Hotjar or Crazy Egg, and start monitoring your users' behavior. Ongoing tracking and analysis will fuel design and content improvements, creating a more effective and converting user experience.
Let us know what you think about the topic in the comments section below. Remember to share this post if you benefited from reading it.