Why We Build and Maintain Landing Pages
Landing pages allow businesses to attract a specific audience, deliver a personalized experience. Our landing pages are proven to help companies stand out against their competition and are a cost-effective way to generate more qualified traffic, better conversions, and measurable ROI.
We enjoy developing landing pages because it's another chance for our exhaustive research and strategy to come to life through targeted content creation for your SEO, SEM, and social marketing campaigns. We even expand the concept into complete vertical marketing gateways that go far beyond building a single landing page, but in fact gives target audiences an entire microsite.
Gateway Landing Pages
Gateways are built around a core gateway landing page which targets a specific audience with a precise need—but the supporting content and resource articles (other pages) are what gives the landing page authority.
The gateway landing page serves as an overview of the service, industry, or location—and answers specific questions based on the need it's serving. This is also where the primary (e.g., fill out a form, schedule a demo) and secondary (e.g., sign up for our newsletter, learn more about our business/services) conversion points will live. Each supporting page will focus on topics specific to the media industry, such as common challenges, big-data trends, live streaming solutions, and security. This is considered the "evergreen" portion of the gateway, evergreen meaning it will be relevant for a long period of time and is not dated, in the way a blog post is.
Once the gateway has launched it will begin to quickly rise up the search engine ranks as it builds authority, however, like all marketing efforts if the gateway isn't maintained the content's efficacy will eventually plateau and even begin to fizzle out, especially in highly competitive industries. That's okay though, maintaining a gateway is relatively easy. Just keep producing content by writing related blogs (one per month) and case studies (one per quarter) and occasionally refresh and expand the static content on the gateway.
PPC Landing Pages
While SEO leads our content marketing efforts with most clients, we never ignore the power of pay-per-click advertising. In fact, it's been found that Google's paid ad search results account for over half of clicks from buyers with the intent to buy. Needless to say, it's not a segment that should be overlooked. When you're paying to drive traffic to a PPC landing page it's crucial to not only follow best practices when building and maintaining the gateway landing page, but also continually track on-page bounce-rates, conversion ratios, and heatmaps in order to make quick changes to underperforming pages and sections. This analysis can also help inform A/B testing, market segmentation, and future content creation.
A strong PPC landing page contains a few vital elements:
A direct headline and supporting tagline
A list of benefits and features
Strong supporting visuals that appeal to audience's emotional side
Trust symbols (e.g., logo banner of companies that trust you or customer testimonials)
Social proof (e.g., Twitter feed, Yelp reviews, Facebook likes)
A clear call to action
A lead capture form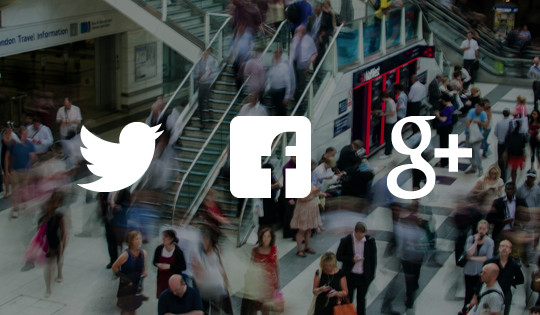 Social Media Landing Pages
Many of the same principles of gateway landing pages design apply to social media landing pages, but we wanted to make it clear that we create dedicated landing pages for social media campaigns, too. The main difference with social media landing pages is considering where the target audience is coming from. While each social network will share brand voice, your audience might be different and your tone and message length should adjust accordingly.
SEO Landing Pages
An SEO landing page is a keyword-focused landing page that follows the same process as gateway, PPC, and social media landing pages. Successful SEO landing pages include compelling, yet concise copy, engaging design, reputable trust symbols, a clear call to action, and a lead capture form. In fact, SEO landing pages are the foundation of every vertical marketing campaign as they serve as the central, hub page that supporting content links to.
Ready to Get Started?
Ready to start a project or really curious about our process? Drop us a note or give us a call (888) 217-9502; we're happy to answer all your questions.
Work with us