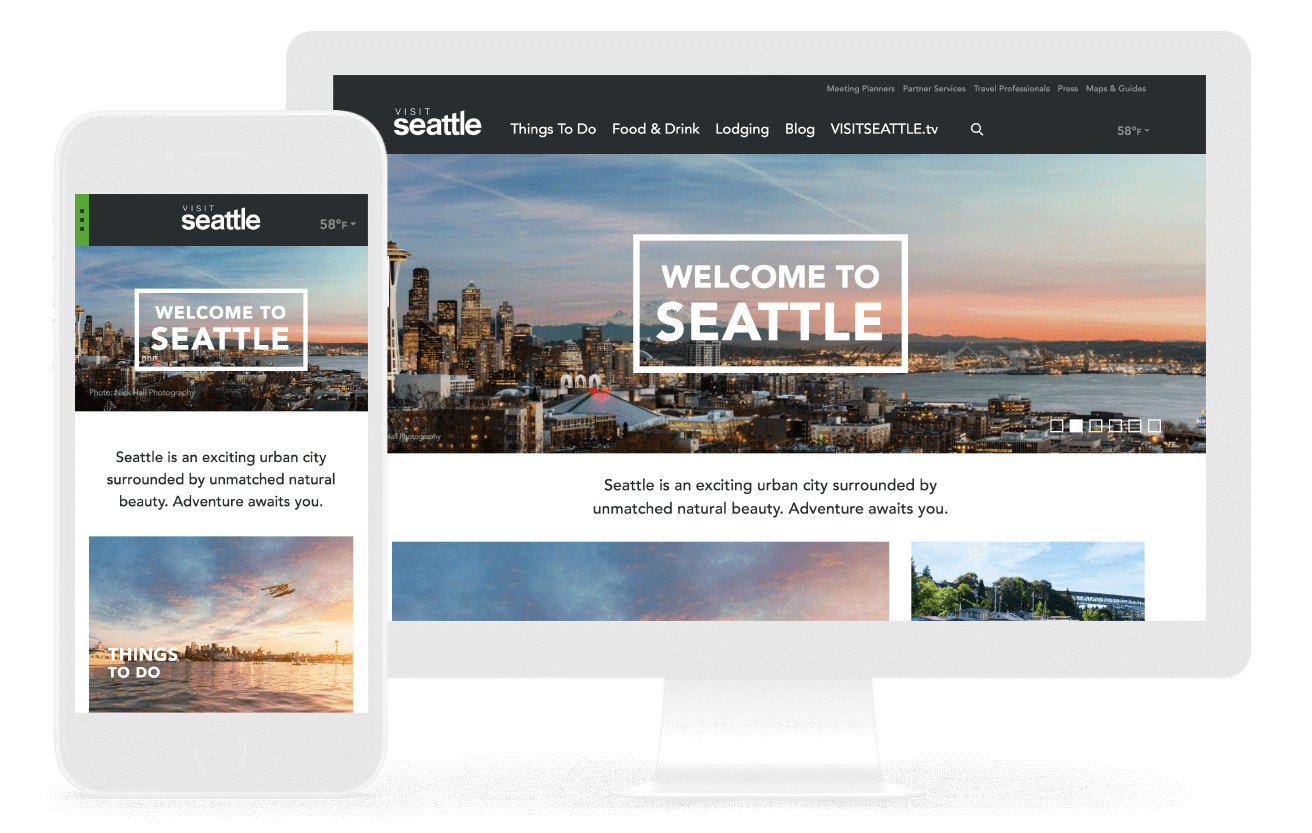 Visit Seattle
Explore the Pacific Northwest's Emerald Jewel
To visit Seattle is to experience a city of contrasts with a seemingly endless list of things to do, and a website representing the Emerald City not only required an intuitive user experience, but a strategy centered around meeting every visitor need and a powerful back-end engine to deliver third-party content across the site.
Case Study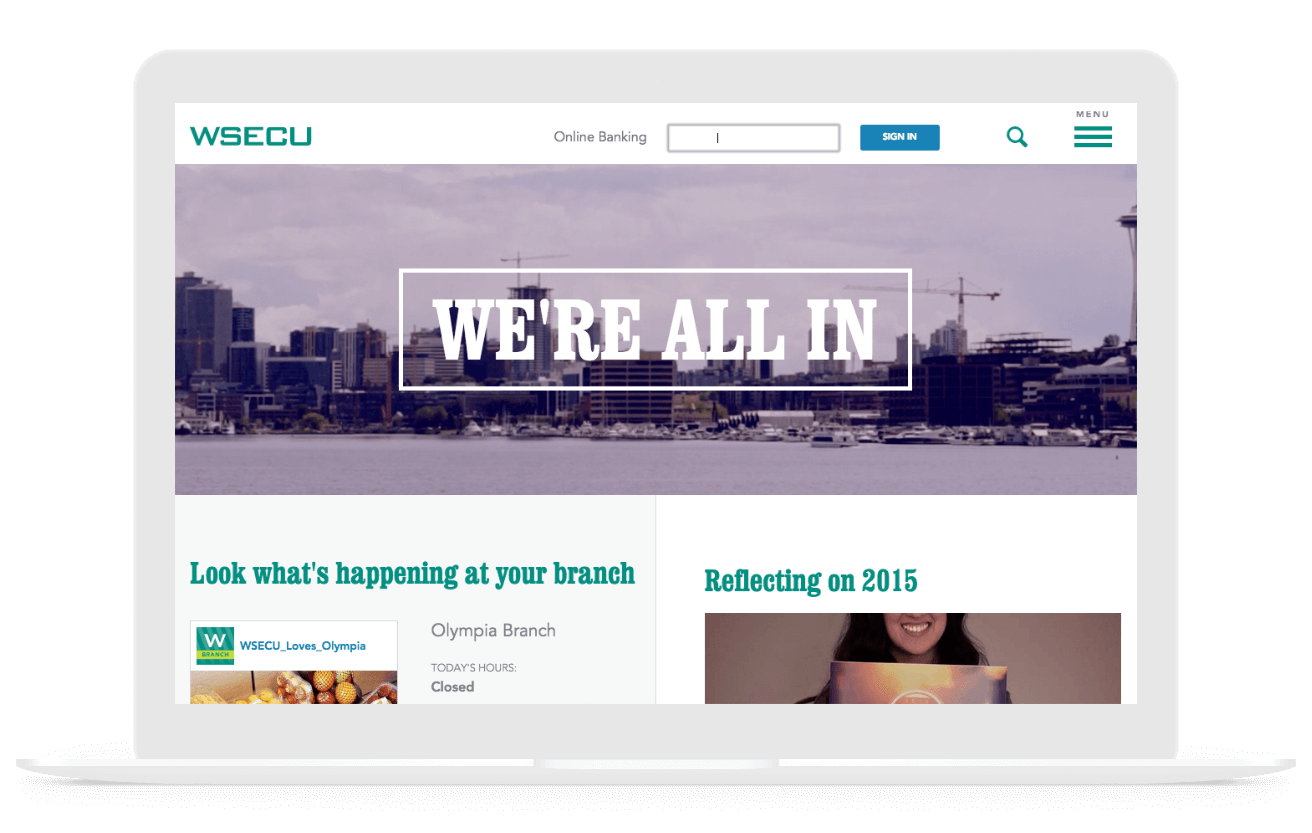 WSECU
Evolving the Digital Branch
Fresh off a rebrand, WSECU came to Gravitate recognizing the digital apathy across its industry and sought to evolve and reimagine all current and potential digital properties to match its recent brand and core philosophy overhaul.
Case Study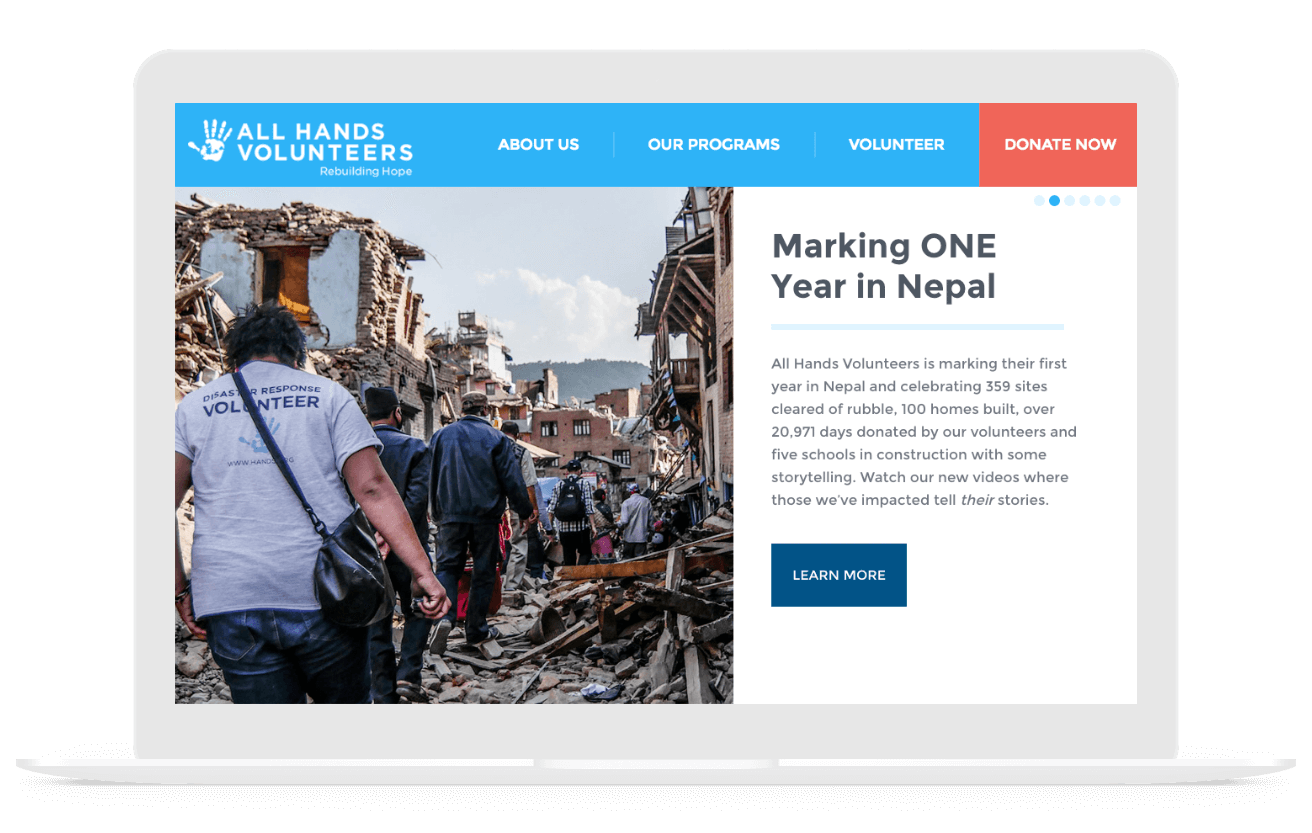 All Hands Volunteers
Inspiring Action
Teaming up with the do-gooders at AHV to produce a responsive, easy to manage website was empowering. Now they can tell inspiring stories of individual disaster relief efforts and engage potential volunteers and donors to learn more about AHV's backstory and initiatives.
Case Study
Who we are
Gravitate is a full service, in-house digital marketing and design agency with nearly 20 years of experience in the creative industry. We develop integrated marketing solutions that drive business and boost revenue. We don't need to outsource your work overseas or to robots. We are real people, with a real passion for what we do – see for yourself.
Ready to work with us? Send us a message or give us a call: (888) 641-7313
Capabilities
It's not a matter of using everything in our arsenal to engage with your audience. We think beyond tools and tactics and holistically create campaigns and strategies that drive inbound marketing, lead generation, and content creation.
"Gravitate went above and beyond my expectations. They worked with us to understand our needs and the experience of our users. They not only built a site that serves our purpose, they worked creatively to address our needs in a way that is visually appealing on the front-end, and easy to manage on the back-end. We will be coming back to them for future web development projects and support."
Ready to Get Started?
Ready to start a project or really curious about our process? Drop us a note or give us a call; we're happy to answer all your questions.
Work With Us