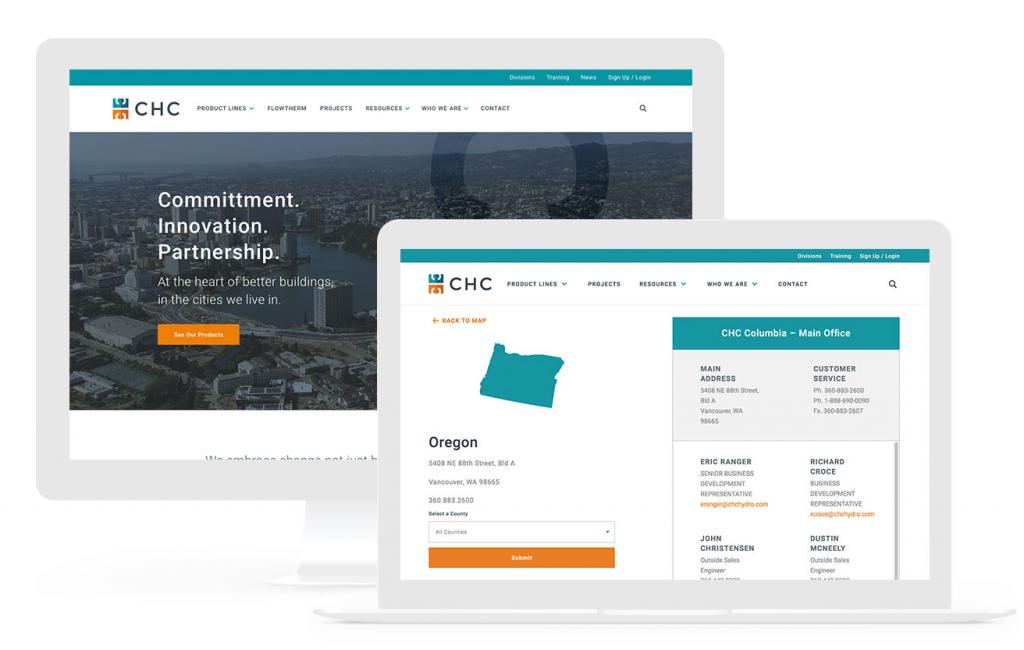 Meet the client
CHC Hydronics is a leading manufacturers' representative and package systems manufacturer of HVAC hydronics, steam, heat transfer, and plumbing equipment. Basically, you hire CHC if you're a project engineer or mechanical contractor and you have a heating, cooling, or plumbing need for a large-scale construction project. CHC will not only sell you the appropriate products and parts but also will become an extension of your team—working with you to design and engineer extremely customized solutions that fit both within the building's needs the limited floor space available.
Where we come into the picture
Before jumping into specifics, we'd like to talk about how our relationship with CHC was structured. Often, we will work in a phased approach, diving into research and strategy for companies that require both on- and offline marketing. CHC fell into this camp.
CHC's brand last received an update in 2001, when it expanded from California (California Hydronics Company) up the coast and acquired a renowned company here in Vancouver, Washington. CHC renamed the company to Columbia Hydronics Company to mirror the "CHC" in California Hydronics Corporation—and that was that. More than 15 years later, CHC employees purchased the company through an employee stock ownership program. Now, with all the changes and the company still growing, the CHC's team agreed they needed more than just a new website.
Phase 1: Branding and Messaging
To kick things off…
Naturally, every project begins with research. However, considering both the amount of branding on our plates and our limited knowledge of the hydronics industry coming into this project—we opted to make the day trip to Hayward, California, to visit the corporate office. We took the tour, shook some hands and—most importantly—talked face-to-face at length with leaders, engineers, and sales people throughout the company. These connections and conversations not only set the stage for branding and messaging but also gave us a solid foundation on which to build the websites and propel ongoing content marketing.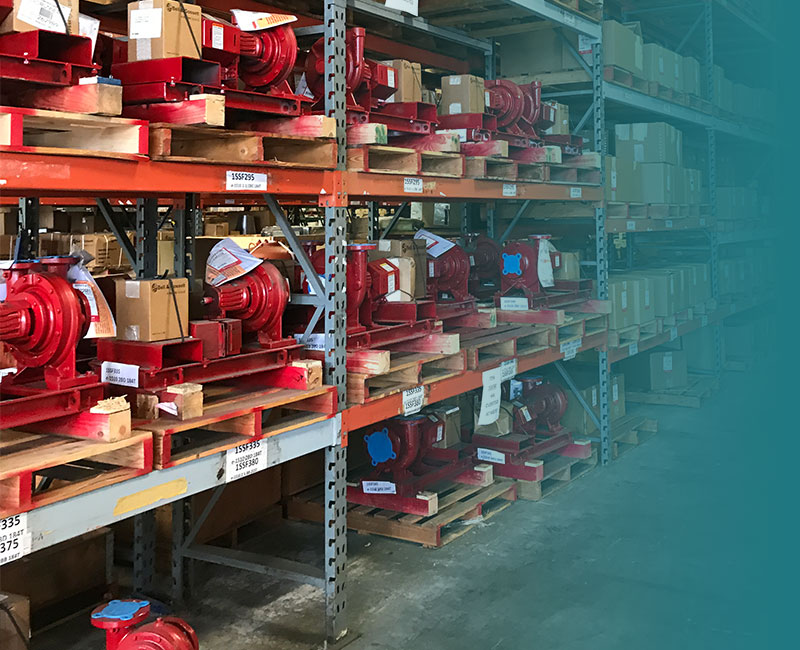 The workshop
After we had visited and conducted our initial research, we invited the local CHC team to participate in a branding and messaging workshop. Throughout the day, we led discussions and exercises to determine exactly how and why the current brand identity and messaging is failing and what's working. Whether we opt to refresh certain aspects or start from scratch begins with a dialogue about where you currently stand, where you were in the past, and where you want to be in the future.
Brand Guidelines
As a result of our workshop, our research, and a few revisions, we arrived at a new logo, brand colors, typography, and tagline to present to CHC. Armed with fresh brand guidelines, CHC can now ensure the new elements of its brand are being used consistently across teams and channels. From letterheads and envelopes to business cards and coffee mugs, the logo is sharp, recognizable, and incredibly versatile.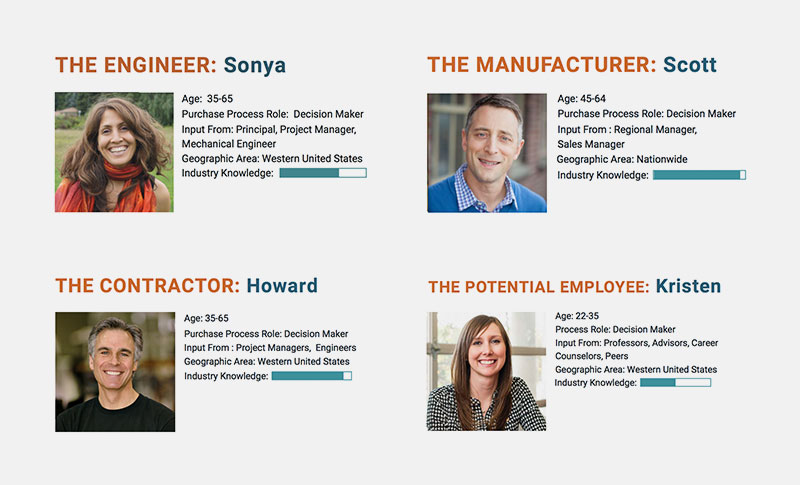 Personas
For clients that require brand positioning and messaging, we invest a great deal of time into researching the core audience segments and industry. CHC was no different. To gain an understanding, we conducted dozens of interviews with everyone from client stakeholders and potential employees to the actual engineers, manufacturers, and contractors who work with CHC every day. The result is a thoughtfully outlined document that allows us to identify:
marketing segmentation opportunities
interests and digital consumption habits
goals and motivation for interacting with CHC
design opportunities that best resonate with each persona
Messaging
A solid messaging foundation is a concise document containing well-polished terms, statements, and phrases arranged hierarchically to convey an organization's priorities and reflect a common vocabulary. For CHC, we knew we needed to completely overhaul the current, minimal messaging and start fresh. Armed with our exhaustive persona research and a wide range of thoughts and opinions shared by industry experts, we developed the "CHC Messaging Guide" to represent the foundational elements of CHC's redefined brand. The document lays the groundwork for developing branded content, provides detailed talking points for each persona, and ultimately will serve as the sole driving force behind all future content creation and strategy.
Messaging Guidelines typically include:
Who We Are Overview
Brand Pillars
Mission Statement
Vision Statement
Boilerplate Company Description
Brand Promise
Brand Story
Talking Points (for each persona)
Thrilled with the rebrand and precise messaging guidelines, the CHC team was eager to enter the website refresh phase of the relationship and show off the new image to employees, partners, and customers. Already intimately familiar with the business, customers, and competitors, we jumped straight into content analysis and information architecture to begin building a structure that fulfills each persona's diverse needs.
Showcase partnerships and expertise
Attracting and retaining manufacturer partnerships is a primary focus of not only the rebrand and messaging but also the website redesign. Potential manufacturers are shopping for true representation in every sense of the word. Considering that a partnership often entails regional exclusivity, manufacturers need to know whether CHC's level of quality, breadth of coverage, and ability to serve the end user will meet their often rigorous standards.
To engage potential partners, our userflows mapped out a number of touchpoints that align with the manufacturer persona's needs—specifically case studies, product line pages, and customer testimonials. Each case study was written based on a series of interviews with project stakeholders and to arrive at detailed project descriptions that reflect CHC's commitment to quality and a willingness to put its name on the line on behalf of the product. In addition, we talked to a handful of current partner manufacturers to determine exactly why they collaborate with CHC to sprinkle as testimonials throughout pages within the potential manufacturer's user flow.
Fulfilling specific engineer and contractor needs
In the hydronics distribution and reseller industry, contractors and engineers want a quick way to evaluate potential products and expertise. The last thing either needs is another hoop to jump though. For example, contractors need to know that CHC is reliable and responsive. Sure, they would like a good price on a boiler, but what they truly value is a manufacturer's rep who stands by the contractors on every project and works to make their job easier. While the same can be said for engineers, this group also has the added priority of vetting companies that can provide customized solutions within a tight timeframe.
As a result, the product lines and resource pages pack a great deal of manufacturer information and functionality into a small package. Whether you're searching for a 300-series water heater systems drawings or shopping for a centrifugal pump that fits your building's needs, we make it easy to search, filter, and find what you need. At the same time, we work to infuse crucial messages and jumping-off points throughout the content that solidifies CHC as the West Coast's premier hydronics company.
Competition for engineering talent is fierce. From fresh grads to seasoned vets, job seekers get snatched up quickly by companies that show a positive culture and a commitment to ongoing education and employee improvement. CHC knows this and approached us seeking assurance that Gravitate will ensure the new brand and website tackle this issue head on.
Considering the website will likely be either the first, and most meaningful, interaction potential employees will have with CHC while considering career opportunities—it is critical to clearly and concisely speak to this audience. Using the refreshed differentiators outlined in the messaging guide as a framework, we were able create and position content that communicates core values, authenticity, and CHC's commitment to employees.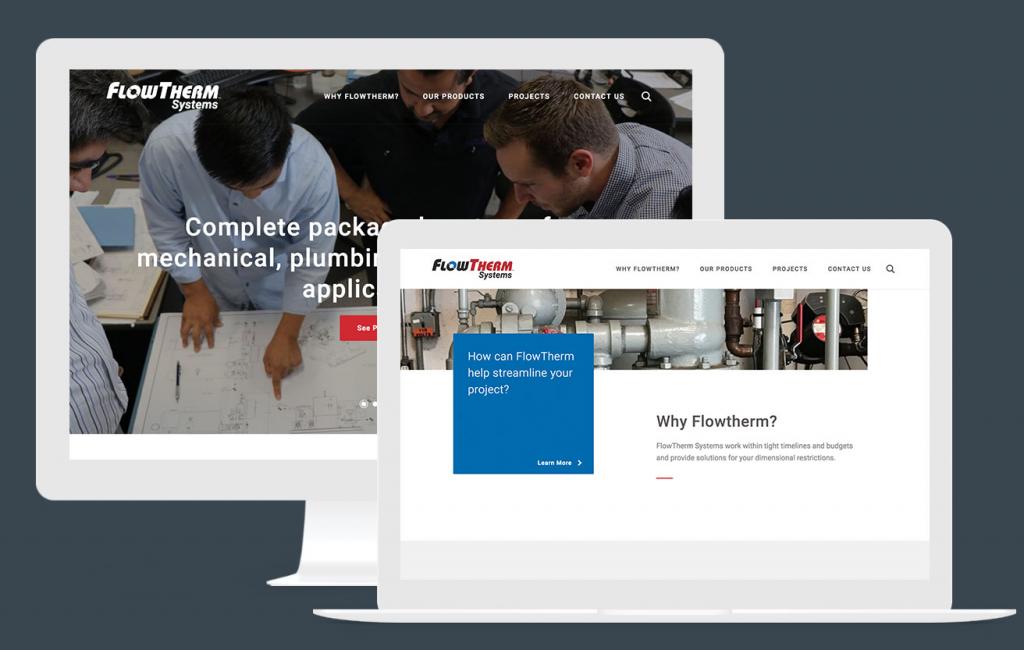 Another website
Flowtherm is a large division of CHC that designs and manufactures complete packaged systems for plumbing, mechanical, and heat transfer applications. Originally, our plan for Flowtherm was to build a relatively dense landing page within the CHC website that spoke to this division's strengths and experience. However, as the CHC rebrand concluded and the website strategy began, it became clear that Flowtherm needed its own space to breathe.
To save time and money, once we had wrapped up the initial development on CHC, we duplicated and reskinned the site for Flowtherm. From there, it was a matter of tweaking the sitemap, interviewing stakeholders, writing copy, digging up photography, and building out the sister-site.
Going forward
We know websites and digital marketing, but we can't be familiar with every industry—especially when the industry isn't something we think about a lot. Because of the nature of CHC's business, we needed to lean on stakeholder expertise to produce the best product possible. From the beginning, we felt like part of the CHC team, rather than just the agency on record. We brought our skills and creativity, and CHC provided the context and constructive feedback—and generally made sure we didn't sound like idiots. CHC was, and continues to be, one of our favorite clients to work with.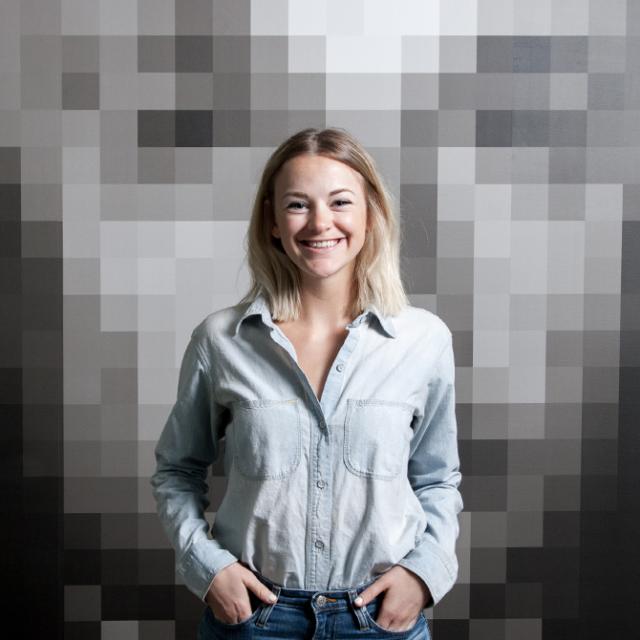 "Two teams coming together to create something beautiful doesn't often come without hurdles, but the CHC team was one of the few that made life easy. They were ready to adopt change and trusted our team without hesitation. This relationship allowed us to communicate, explore, and progress more efficiently than most, which resulted in a website that we are all equally proud of."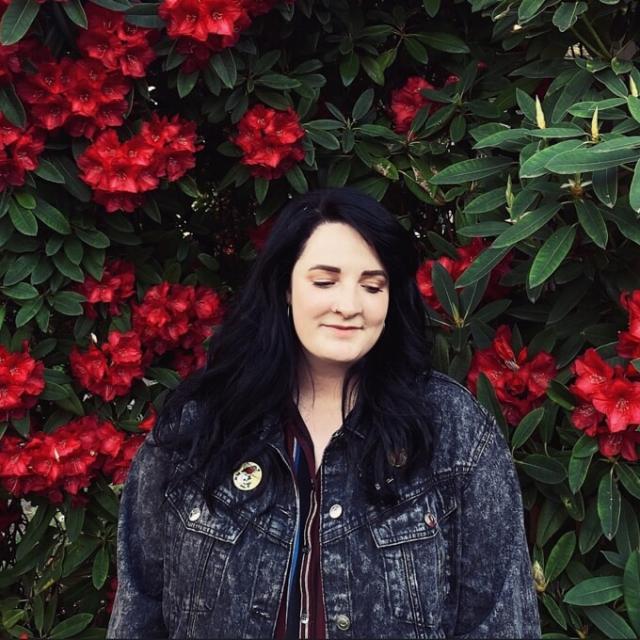 "This was a fun project because I love working with a business (in an industry I know nothing about) and giving their team a new brand and website that really makes them stand out from the competition. The client was thoughtful, excited about the process, and trusted our expertise—a dream client, in my opinion. We spent as much time teaching them about marketing as they spent teaching us about the hydronics industry. It was that open collaboration that really made the relationship and product shine. "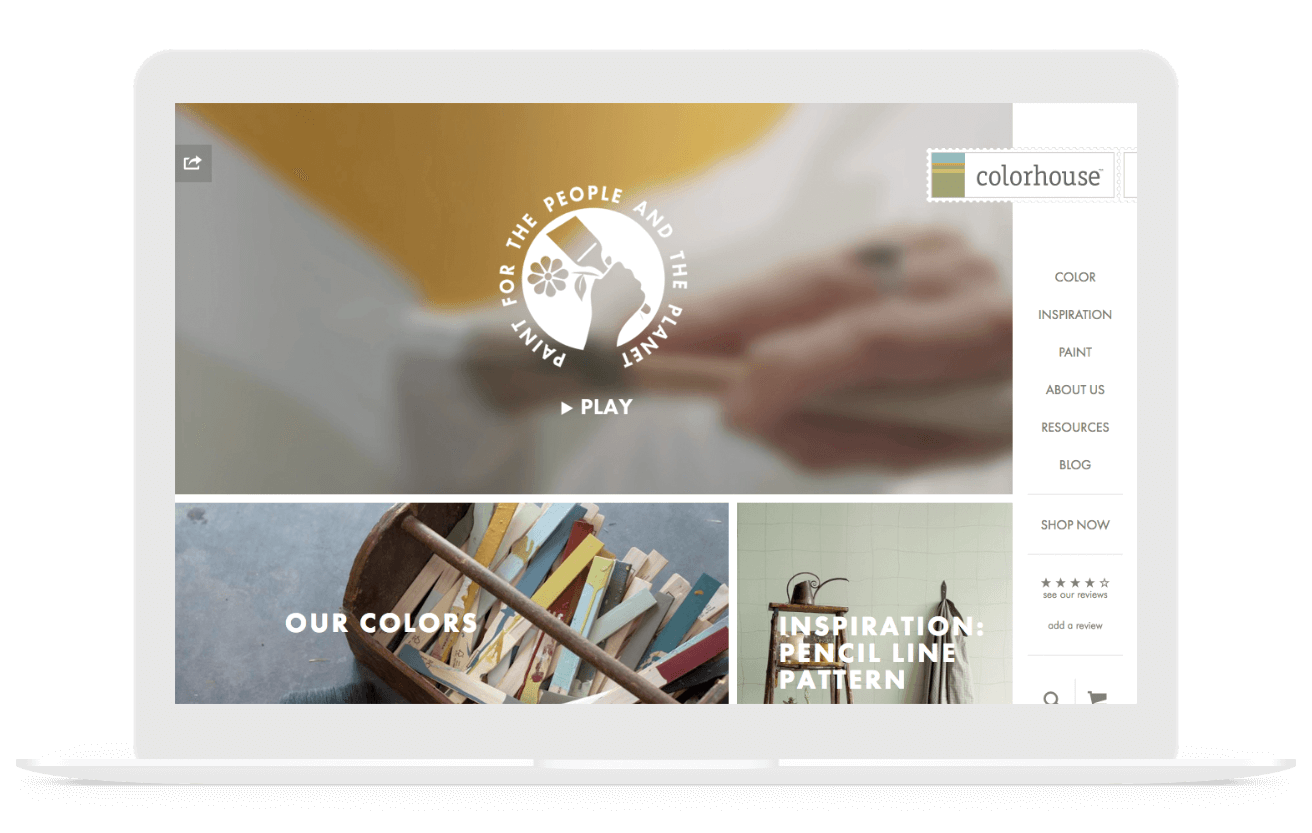 Colorhouse
Inspiring Confidence and Creativity
Everyone from moms to millennials can use this website to envision the artist-crafted palettes throughout their homes, make informed choices, and purchase their perfect eco-friendly color online.
Case Study