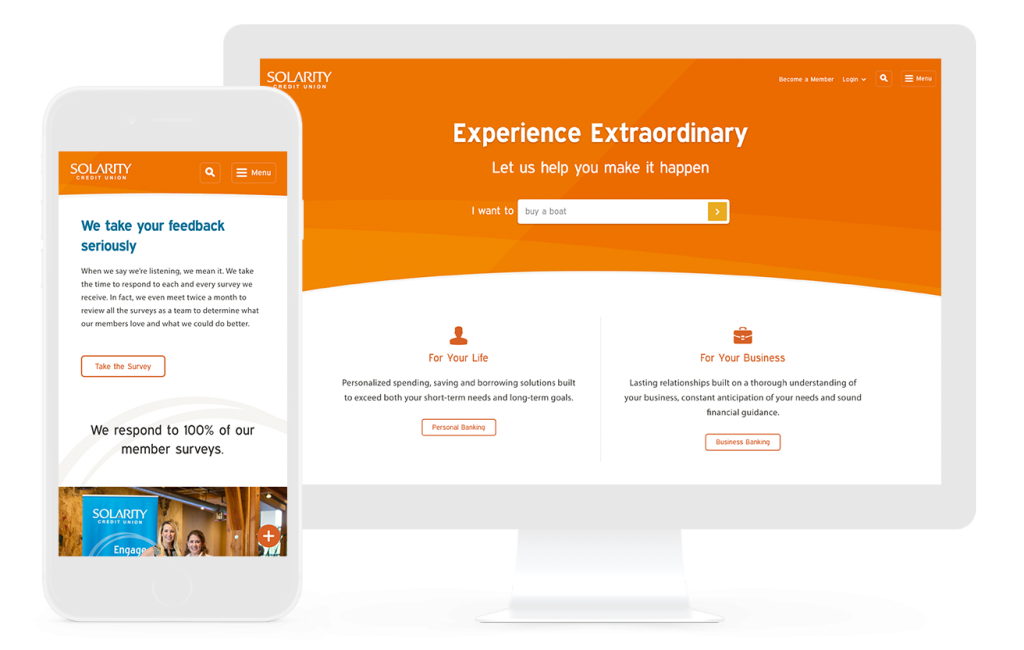 Solarity isn't your typical credit union. Forward-thinking, innovative, and eager to embrace technology, Solarity Credit Union is thriving in an industry that is generally resistant to change. From our first meeting, their enthusiasm was contagious and we immediately started to frame UX ideas and content solutions around Solarity's vision: Understand your target market, anticipate their needs, and guide them to the best solution.
With that in mind, we worked to build a banking experience that holds your hand from the beginning. Potential members aren't limited to comparing products and rates, but are able to consider large financial opportunities and be ushered to best options to fit their goals, while current members are smoothly guided through any task as if they were visiting a physical branch—directly from any phone, tablet or laptop.
Ongoing Digital Marketing
Considering Solarity's ambitious goal of becoming the nation's premier digital credit union, the website project was only the beginning. Between multiple digital campaigns, Marketo marketing automation, and continuous website optimization tactics—we're currently reaching multiple channels and verticals to quickly spread the word that Solarity provides unmatched, extraordinary experiences for current and potential members.
Full Case Study Coming Soon