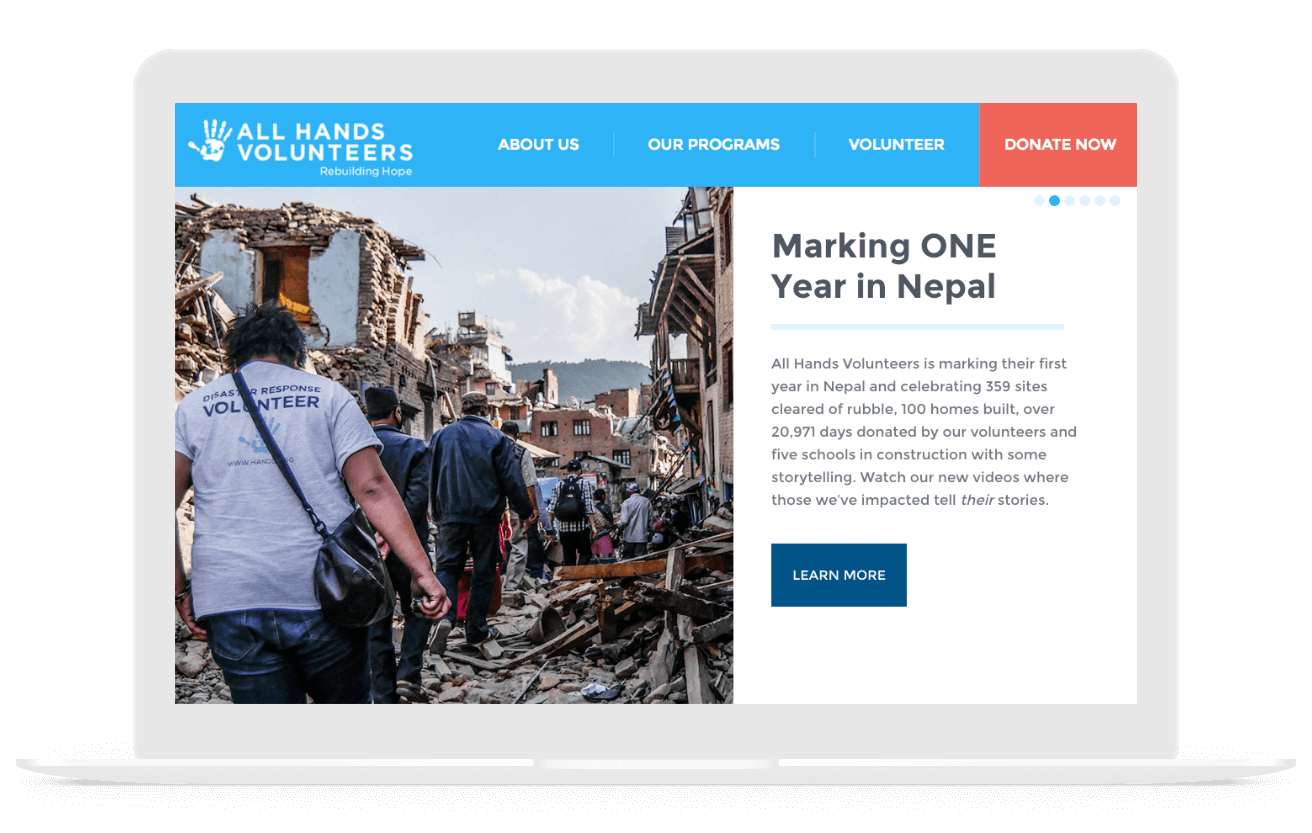 All Hands Volunteers
Inspiring Action
Teaming up with the do-gooders at AHV to produce a responsive, easy to manage website was empowering. Now they can tell inspiring stories of individual disaster relief efforts and engage potential volunteers and donors to learn more about AHV's backstory and initiatives.
Case Study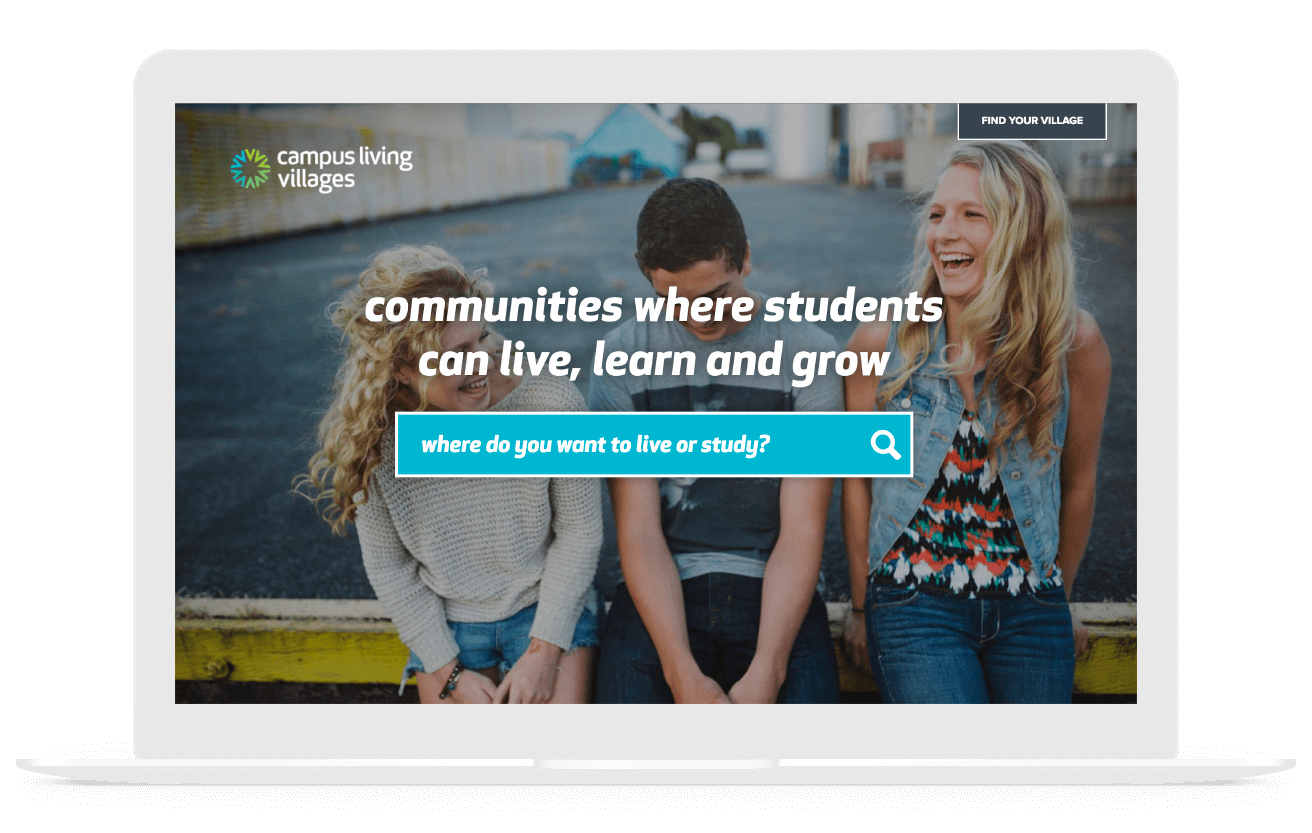 Campus Living Villages
Redefining the Digital Experience for Student Housing
It was an ambitious digital rebranding requiring rich expertise in content strategy, an intensely collaborative client-agency partnership, and a flexible content management system to empower team members across the globe.
Case Study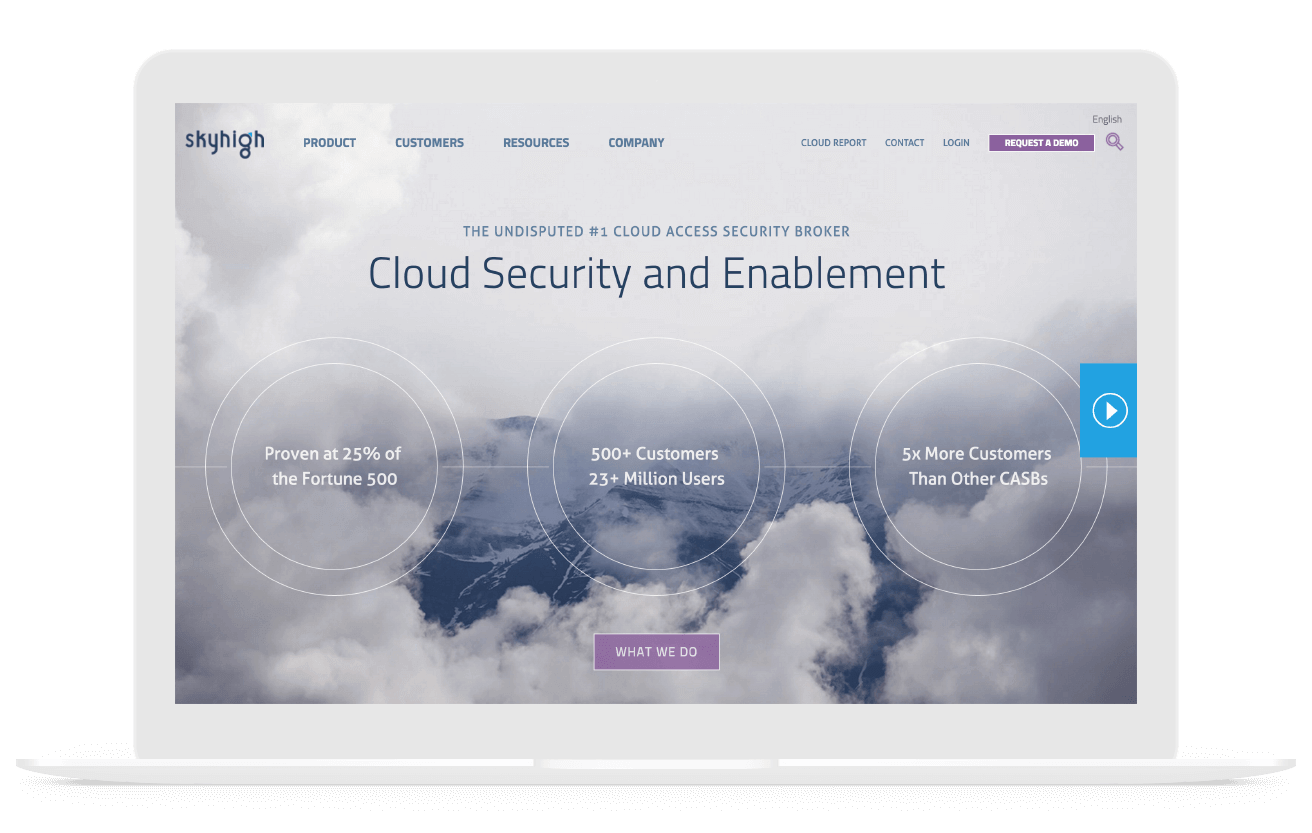 Skyhigh
Success Is the Sum of Details
In recent years, Skyhigh Networks has expanded rapidly and required a versatile website that reflected its brand and growing dominance in the increasingly crowded cloud application analytics space.
Case Study
Who we are
What is a company from Vancouver, Washington doing in your Washington D.C. search results? We're great at what we do, and we've used our digital marketing chops to make sure you found us in your competitive market — this is the same service we offer our customers.
Gravitate is a full service, in-house digital marketing and design agency with nearly 20 years of experience in the creative industry. We develop integrated marketing solutions that drive business and boost revenue. We don't need to outsource your work overseas or to robots. We are real people, with a real passion for what we do – see for yourself.
Want to know more? Send us a message or give us a call: (888) 641-7313
Capabilities
It's not a matter of using everything in our arsenal to engage with your audience. We think beyond tools and tactics and holistically create campaigns and strategies that drive inbound marketing, lead generation, and content creation.
"Gravitate went above and beyond my expectations. They worked with us to understand our needs and the experience of our users. They not only built a site that serves our purpose, they worked creatively to address our needs in a way that is visually appealing on the front-end, and easy to manage on the back-end. We will be coming back to them for future web development projects and support."
"I must admit, I was a bit nervous hiring a west coast agency to complete a major website re-design, while I myself was based on the east coast. Coming from a highly responsive agency myself, my expectations were probably higher than most. My fears were quickly dissolved by their responsiveness, attention to detail and expertise. Our account manager Emily was beyond fabulous - professional, appropriately managed expectations, and held our various timelines in check. I would highly recommend partnering with Gravitate."
Ready to Get Started?
Ready to start a project or really curious about our process? Drop us a note or give us a call; we're happy to answer all your questions.
Work With Us