How the Best B2B Companies Approach Content Marketing
It's 2020; get your B2B content marketing act together! We're at a point where there are no more excuses for presenting lackluster experiences to your customers. B2B companies who take a tailored content approach are the same companies winning and retaining consumers at a higher rate than their competitors. Yes, content is still Queen(g).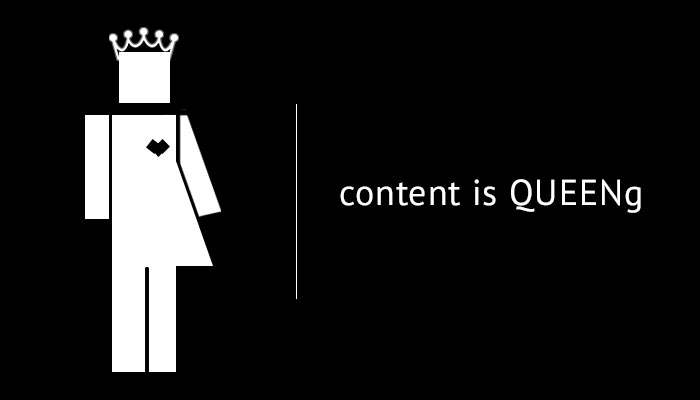 In this article we'll dive into 3 key areas where forward-thinking B2B marketers are killing the content world.
Creating High Quality Audience Targeted Content
Video
Personalized Content
High Quality Audience Targeted Content
Great content marketing requires genuine empathy for your audience. Authenticity is at the core of content marketing, whether you're considering it in your strategy or not. Great B2B marketers speak less about their company and more about their customers, less about what their company cares about and more about what their customers care about. Developing campaign focused content marketing and editorial calendars support their teams' marketing efforts and become the guiding star for creating content that converts.
According to Hubspot's 2020 State of Content Marketing (infographic), in 2019, 41% of marketing budgets were spent on content marketing. Now, it's not enough to create content for the hell of it. It has to matter! Research should precede content and content should be created with specific goals in place. Goals to consider when planning out your content:
Is this content searchable, will it rank? Check out our article on SERPs (Search Engine Results Page) for more info.
Will it educate your target audience?
Will it gain traction through engagement?
Will other companies or organizations want to link back to the content? Get those back links!
How will you use your industry expertise to provide your clients with valuable content they can't find anywhere else?
What formats does your audience prefer?
Which channels will your content live on?
At the end of the day B2B content marketing is about understanding what any specific piece of content can do to enhance the customer experience and how it can contribute to your company's broader marketing picture.
Pro Tip from our Sr. SEO strategist: Figure out what your visitors are looking for by monitoring your search fields and analyzing traffic on your pages through analytics, then offer your customers the insights they can't find elsewhere.
Video for B2B Content Marketing
For the last several years video has been one of the most effective content mediums. With more and more companies embracing video content and making it their go-to medium it would be insane to ignore the impact here. There's a reason why YouTube, Facebook, Instagram, and now emerging TikTok have massive audiences, it's video and some of the most successful marketing teams understand this and utilize the medium to their advantage.
The best B2B company's see video as an avenue to reach their audience where they already are. Here's what they are using video for:
Education – Creating tutorials and "how to's" around new product features or services.
Promotions – Product launch promotions and engaging the user in a way to gain traction around a new product launch.
Demos – Using video for product demos and service related demos.
Email – Quick video intros embedded in email are becoming more and more popular and let's be honest, a lot more personal too.
Live Streaming – Creating engagement through authentic live streams, Q&A's, and etc.
Events – It's 2020, video is the essential platform for all things event related.
Personalized Communication
When B2B companies want to make an impact in the way they communicate they personalize it. Personalization empowers businesses to communicate empathically with their customers and cater to their particular needs. Developing a personalization strategy will help to identify segments of visitors within a certain geolocation who have distinct preferences or needs. It's by far one of the most direct and impactful ways a company can stand out, create an amazing experience and thus accelerate conversion rates.
Earlier this year, Salesforce released their third edition of the State of the Connected Customer report which polled over 8,000 consumers and focuses on how B2B companies fare when it comes to meeting customer experience expectations. The report revealed 73% of consumers expect companies to understand their needs and expectations while in reality only 51% really do understand customer needs and expectations.


Credit: Salesforce State of the Connected Customer
Personalization goes beyond increasing the conversion rate, it is essential to client retention.
With essentially every business having an online presence, companies need to understand there are alternate products or solutions for almost every consumer. It's safe to say, customers who feel their needs are being met and their unique identities are taken into account are less likely to look for solutions elsewhere.
At the end of the day, B2B companies focusing on personalized content and personalized experiences are winning, 1-0. B2B content marketing strategy is a must nowadays. Utilize these resources to help benefit your content marketing efforts today!
Resources