Meet the Client
Corinthian Marine has been designing and manufacturing marine-grade carpeting, boat flooring, and boat mats for more than thirty years. A division of Corinthian Textiles, Corinthian Marine has offices around the country and sells nationwide, both directly to consumers and through its network of dealers. While business is steady, growth has flattened year-over-year and Corinthian contacted us to provide a boost to their digital presence.
The Problem
There's no other way to put it: Corinthian's website was dated—both technologically and aesthetically. As a result, online sales numbers were extremely low and if customers didn't abandon the website to check out a competitor's offerings they picked up the phone and angrily called Corinthian to ask questions, place an order, or just complain about the website.
How we approach e-commerce projects
Before we get into our role throughout this relationship, we'd like to give you a quick overview of how we think around here. The fact is, for clients like Corinthian there is no guideline or predetermined template that solves their team's issues. To drive sales and improve user engagement (in the most cost-effective way possible) we redesigned and streamlined buying experience from the ground up. We start with primary goals and work our way from there:
Client Goals:

Completely redefine and simplify the buying process
Instantly establish credibility with users
Completely Redefine and Simplify the Buying Process
Armed with our preliminary research and a sales process that already (gently) defined exactly what is costing Corinthian online sales and frustrating potential customers and dealers—our team got to work. We began drafting sitemaps and running our personas through user flows while building simple page prototypes. The prototypes, while not necessary on every e-commerce build, can really help the client wrap their head around our vision that we may just have on sketchbooks and whiteboards. Not only that, early prototypes allow us to get a head start on wireframes and content needs for the client going forward.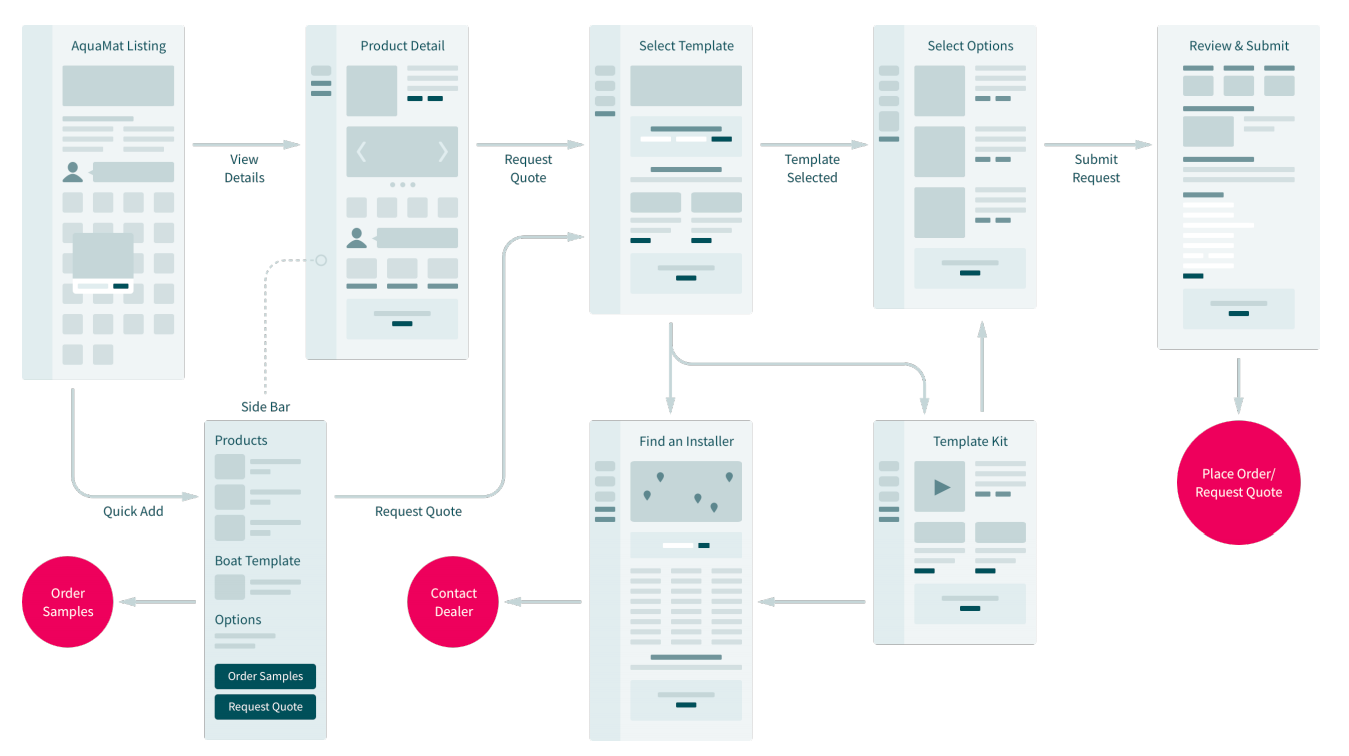 User Flows Defined:
A user flow is a map that advises information architecture. It's based on our analysis of how the client's core audiences will more likely move through the site to accomplish their goals. By knowing what's most important to visitors, we "follow" them on their most likely route from page to page. When we have a firm understanding of what each audience needs we can: strategically place calls-to-action, enhance the buying and product comparison process, and prioritize content.
Instantly Establish Credibility with Users
Beyond a convoluted and confusing shopping experience, Corinthian's previous website did a poor job communicating the quality craftsmanship of the product, the flexibility and patience of the staff, and the countless options you have to make your boat unique. To solve this with our new design we worked on building out content blocks that speak specifically to Corinthian's industry authority and attention to detail. From customer galleries and testimonials to downloadable boat templates and customer guides—the website illustrates the authenticity and transparency Corinthian brings to every relationship.
Content Blocks Defined
Content blocks are a modular system we use to build pages, section by section. We have a number of predetermined blocks that we are able to stylize for any design and we're building new blocks all the time. For Corinthian, we built out a number of unique blocks specific to both needs expressed by the client's marketing team and touchpoints we've identified.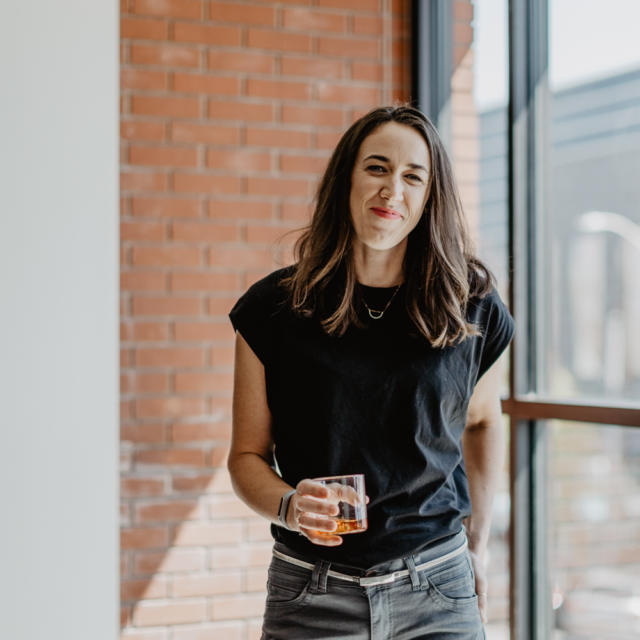 "With product offerings and variables that necessitated discrete buying processes, it was a challenge to design a solution that would guide users through each process while still encouraging exploration of the site. I always enjoy a project that gets formulated within our 'Whiteboard Room,' and to make sure ideas were both comprehensive and intuitive we had team members playing devil's advocate of each user path sketch. The final solution was materialized from iterative collaboration and creativity, elements that reinforce my appreciation for my Gravitate team! "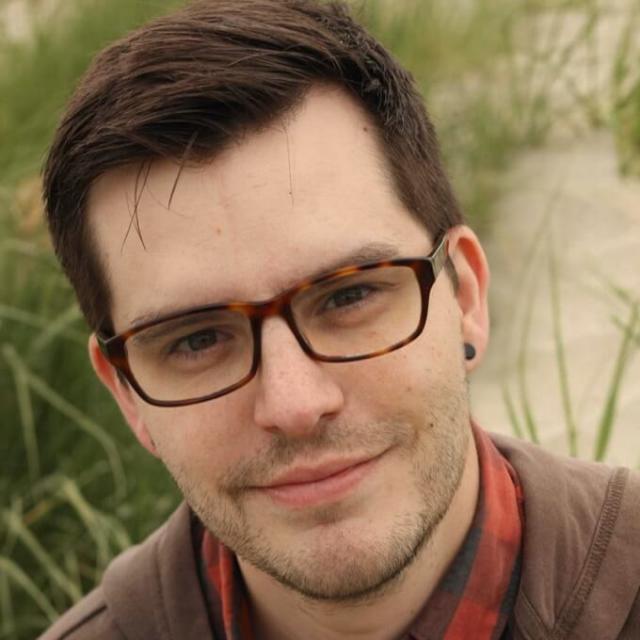 "When they came to us their shopping experience was a mess. Taking on the challenge of streamlining their complex checkout process was the highlight of this project for me. Our team came up with a great solution that holds the user's hand through their experience. "