Who we are
Gravitate is a digital experience agency where research-driven strategy and inventive design meet revenue and results. We're not here to stuff big-name brands in our portfolio, but to partner with people—courageous people who want to be the standard-setters and redefine an industry's digital experience along the way.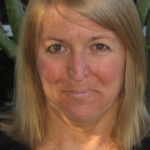 "Great company, great people. Staff that are creative and hard working combined with honest and sincere - an ideal combination."
Ready to Get Started?
Ready to start a project or really curious about our process? Drop us a note or give us a call 888.641.7313; we're happy to answer all your questions.
Work with us
E-commerce Marketing Resources
The way your customers think, behave and shop is changing. Today's best practice is tomorrow's antiquated idea, and that's why we commit to our own education so we can employ the right digital marketing tactic tailored to every client goal. Take a look at our library of e-commerce resources and articles for tips on how to better guide your audience toward a purchase.