Hobsons' solutions all center on empowering students to realize their goals — in school and beyond — so it was vital to build a platform that would empower their teams to market and deliver these solutions — on launch day and beyond.
The 3 in 1 Special
There's a lot of business advice out there for merging cultures after business acquisitions. But paths to consolidation of digital experiences are less clear, as evidenced by our most recent redesign project. With an appetite to move quickly, Hobsons came to us with 3 large, complex sites and the request for help presenting a clear value proposition for the brand and product lines.
A leader in education technology with more than 13,000 institutional partners, Hobsons' solutions help improve college and career readiness, college recruitment and admission, and student success and advising to millions of students.
We're always happy to support momentum, but not at the expense of a well-thought-out user experience and long-term goals. We know first-hand that researched recommendations will not only produce a website with a longer lifespan but will help improve conversions and ROI.
Combining websites requires a strong understanding of content, audiences, and goals across the platforms and teams. And the fun challenge for us is in leveraging information architecture to make this complexity appear simple in the end product.
Chasing Waterfalls
To answer this purview and timeline goals, we met Hobsons' team in Washington, D.C. with a proposal to approach launch in phases. With their buy-in, we focused first on developing a solid foundation for the main corporate site, with solution-based landing pages to house the main message of each subsite. Once the interim pages were blueprinted, designed, and moved into the development queue, our content strategy team shifted to the subsequent site to repeat the process.
Each site had a high volume of pages and content, so dedicating resources and focusing brain power was imperative to make sure we left no stone unturned. Waterfalling rollouts enabled us to move more quickly without sacrificing quality or long-term results.
The products all had strong standalone brand recognition, so we decided to keep those labels and visual cues prominent and keep wayfinding uncomplicated.
Check it out: Hobsons.com
Visualizing the phased approach…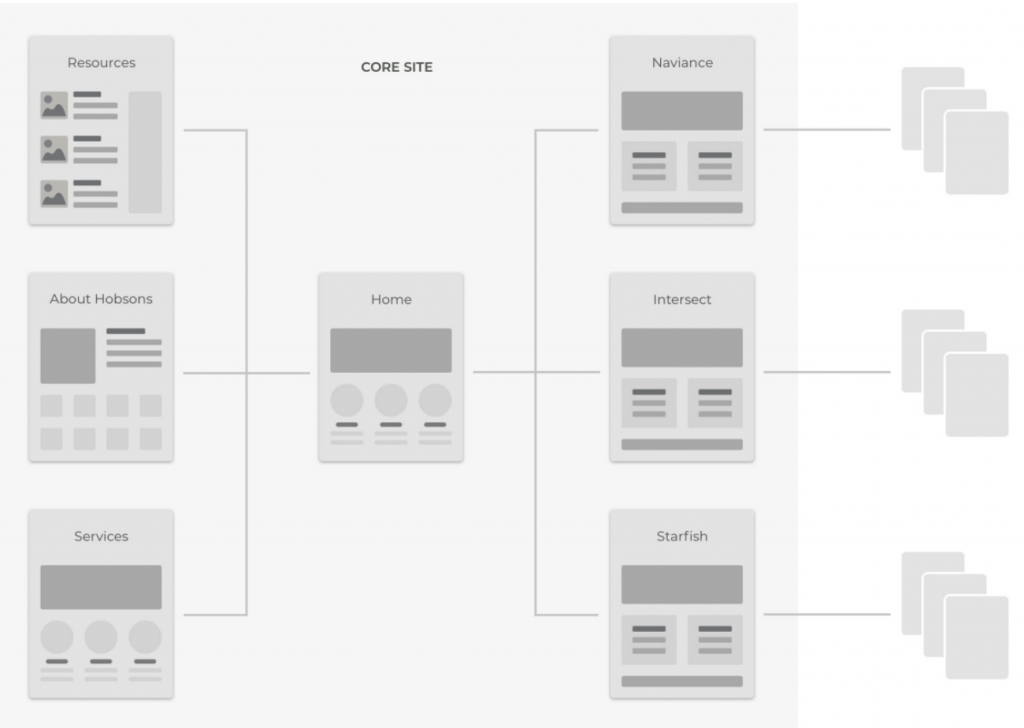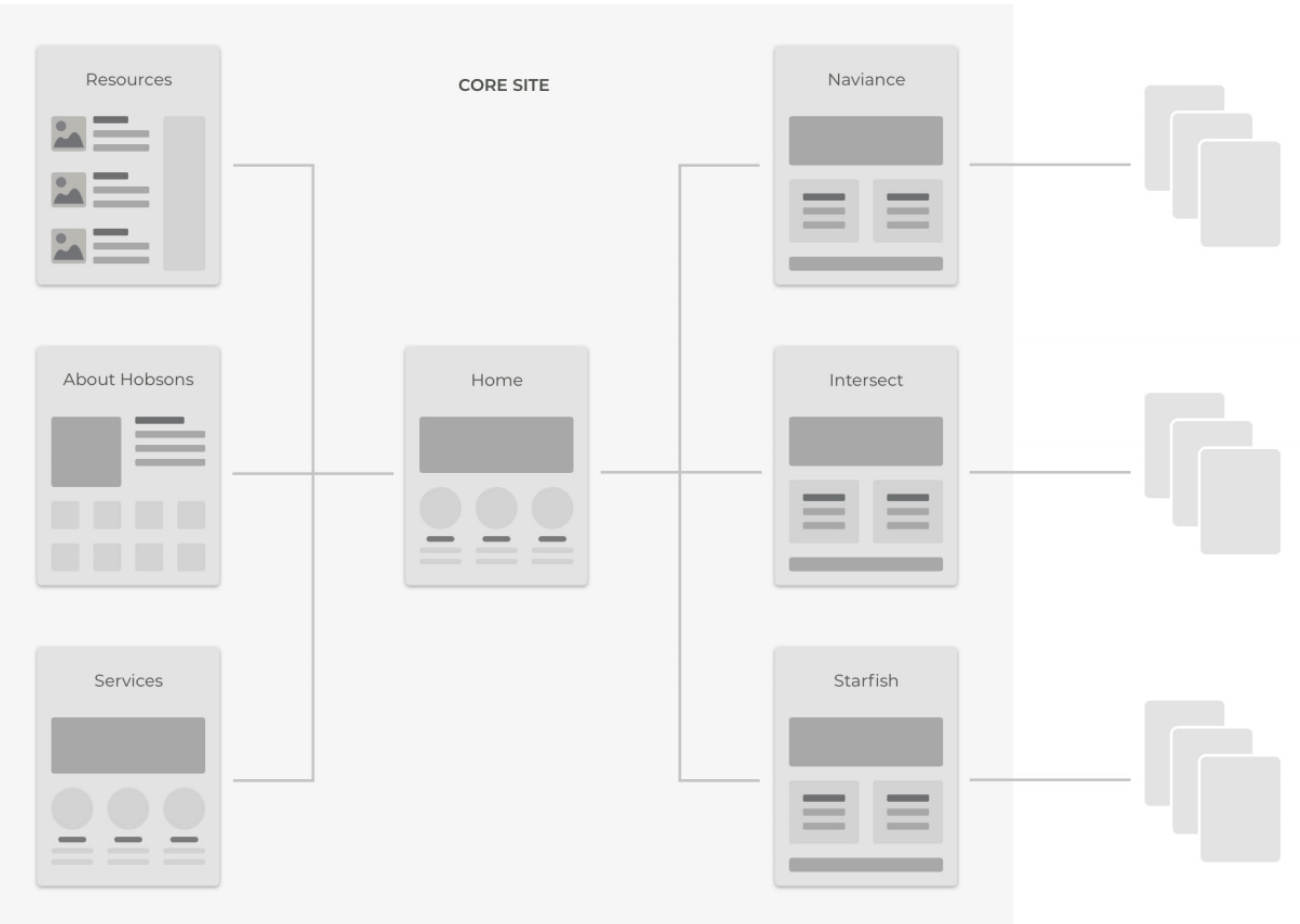 Phase N+1
With all the foundational content strategies live and a bright, refreshed visual brand to build upon, we're continuing to take our dedication to user experience forward.
Keeping a careful eye on the analytics and user behavior, we're now flexing our optimization muscles and are eager to continue enhancing the site's performance as a marketing tool the Hobsons' team can leverage for years to come.
We couldn't have worked as efficiently without the trust of Hobsons. Our approach empowered us to work closely as a team, and we're thankful for their collaboration and partnership – especially in a year as ludicrously unpredictable as 2020!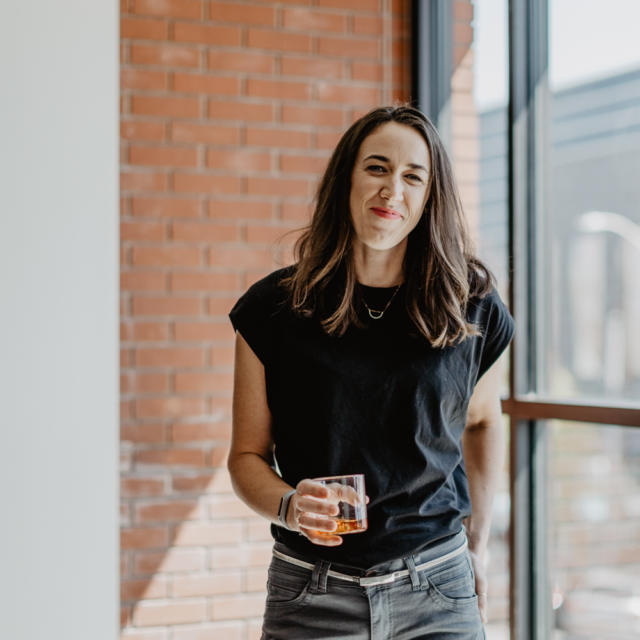 "Hobsons came to us with 3 domains and asked to strengthen their brand, user experience, and SEO in a consolidated environment. To meet these goals against a quick timeline, we established a roll-out plan for the foundational site. With our content blueprint in hand and Hobsons team on video, we launched what you see today across two phases, constructing a polished site experience and trusting partnership along the way!"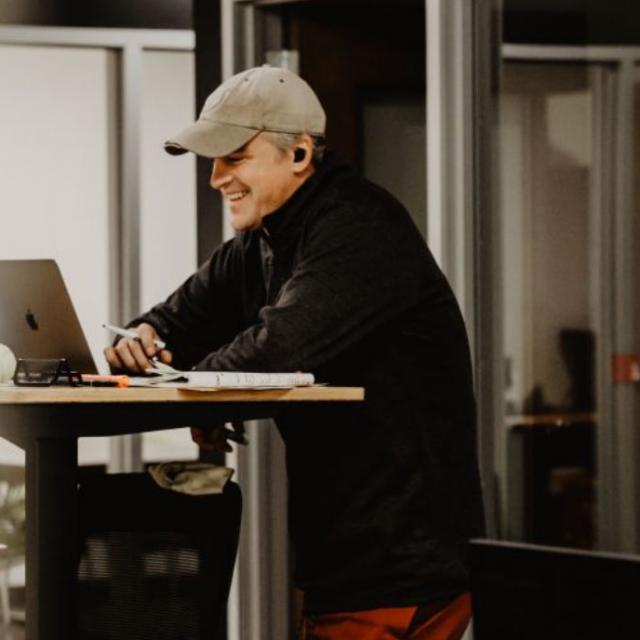 "From the beginning, Hobsons presented us with some challenges that would put our expertise to the test. How do you combine three robust product websites with distinct audiences and value into a single, effective website—all within a highly aggressive timeline? Well, you invest in the groundwork. From content strategy to conversion optimization we took the time to build a compelling, flexible foundation that pushes interested users to dive deeper into their specific challenges while concurrently holding the hand of wary users throughout Hobsons value and offerings."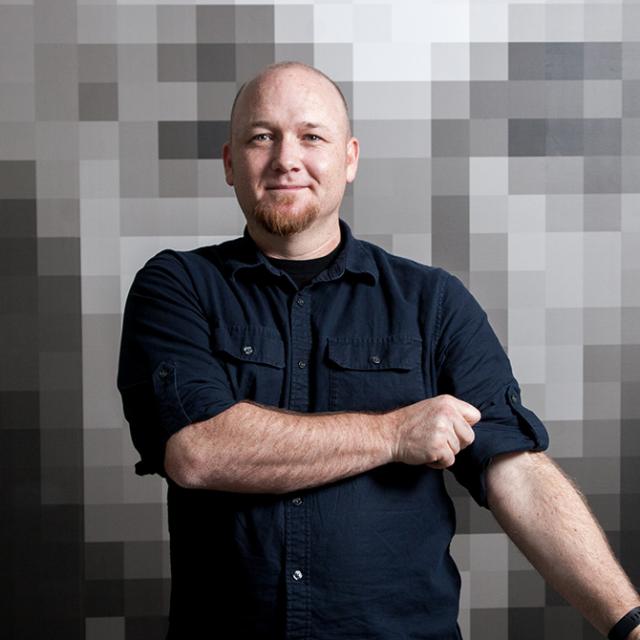 "Hobsons is an ideal Gravitate client. They have big goals and view digital as a primary tool in their path to achieving those goals. Their team has pushed us, and vice-versa, to find the best solutions and it shows in the work. "