On-Page SEO: What Makes a Page Rank Well?
While there are a number of ranking factors that go into a great SEO strategy, having proper on-page best practices implemented is a fundamental requirement for ranking potential. In our world, it's not good enough to post just content and be done with it. We've been fortunate enough to try just about every on-page SEO tactic in the book for websites of all shapes and sizes.
Everything you read online about on-page SEO works. No doubt. But how much does that extra meta tag actually help? Is it really worth it to add keyword rich alt text to all images? We'll save you some time by showcasing a few of our on-page SEO best practices ranked by impact potential.
Ready? Really ready? Get your binders and pencil sharpeners…
Welcome to SEO Awesomeness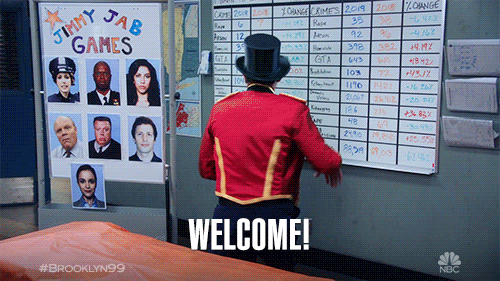 On-Page SEO Checklist
| Tactic | High Impact | Medium Impact | Low Impact |
| --- | --- | --- | --- |
| Custom Title Tag | | | |
| Keyword Density | | | |
| Internal Linking | | | |
| Word Count | | | |
| Speed & Responsiveness | | | |
| Optimized URL | | | |
| Custom Meta Description | | | |
| Optimized Header Tags | | | |
| Format & Features | | | |
| Structured Data | | | |
| External Linking | | | |
| Image Alt Text | | | |
High Impact
1. Custom Title Tag
Place the target keyword in the title tag, preferably near the beginning of the title without "keyword stuffing" too much. Consider adding a branded term after the content title as well.
Lastly, make the title compelling to click on and within the latest character count limit. Click-through rate is another SEO ranking factor to keep in mind when writing titles.
Example:
"The Ultimate At-Home DIY Dog Treat Guide 2020 | Petco"


2. Keyword Density
Within your body copy, be sure to use an organic amount of primary and secondary keywords throughout the post. It's important to capture different permutations or variations of the target term throughout the post.
Don't over-do it! While it's important to use terms throughout the post, make the content something that you yourself would want to read.
Example:
DIY dog treats (primary)
Dog treats at home (secondary)
Can I make dog treats at home (secondary)
Easiest dog treats at home (secondary)
Dog treat recipes (secondary)
How to make gluten free dog treats (secondary)
3. Internal Linking
To increase our sites crawlability and trust, it's important that we link to related content on our site throughout the post. Use CTA blocks and text links to point users to parent pages, related content, or more detailed articles.
We find it useful to create a "related resources" block at the end of a page or post. In addition, it's important that other high value pages on our site are pointing to the one we are optimizing for search.
4. Word Count
Quality over quantity? Quantity over quality? For your target term, we recommend taking a look at what top ranking URLs are averaging out to with word count and using that as a starting point. In general, the more content the merrier!
5. Speed & Responsiveness
Google highly favors pages that load fast and respond well on mobile or tablet. Looking for a benchmark comparison? Try running your target terms' top ranking pages through the PageSpeed Insights and Mobile Friendly Test tools.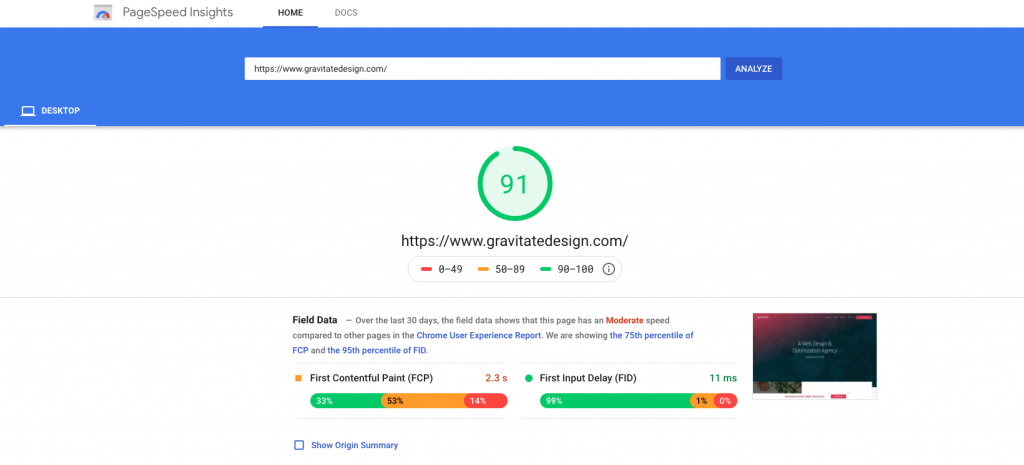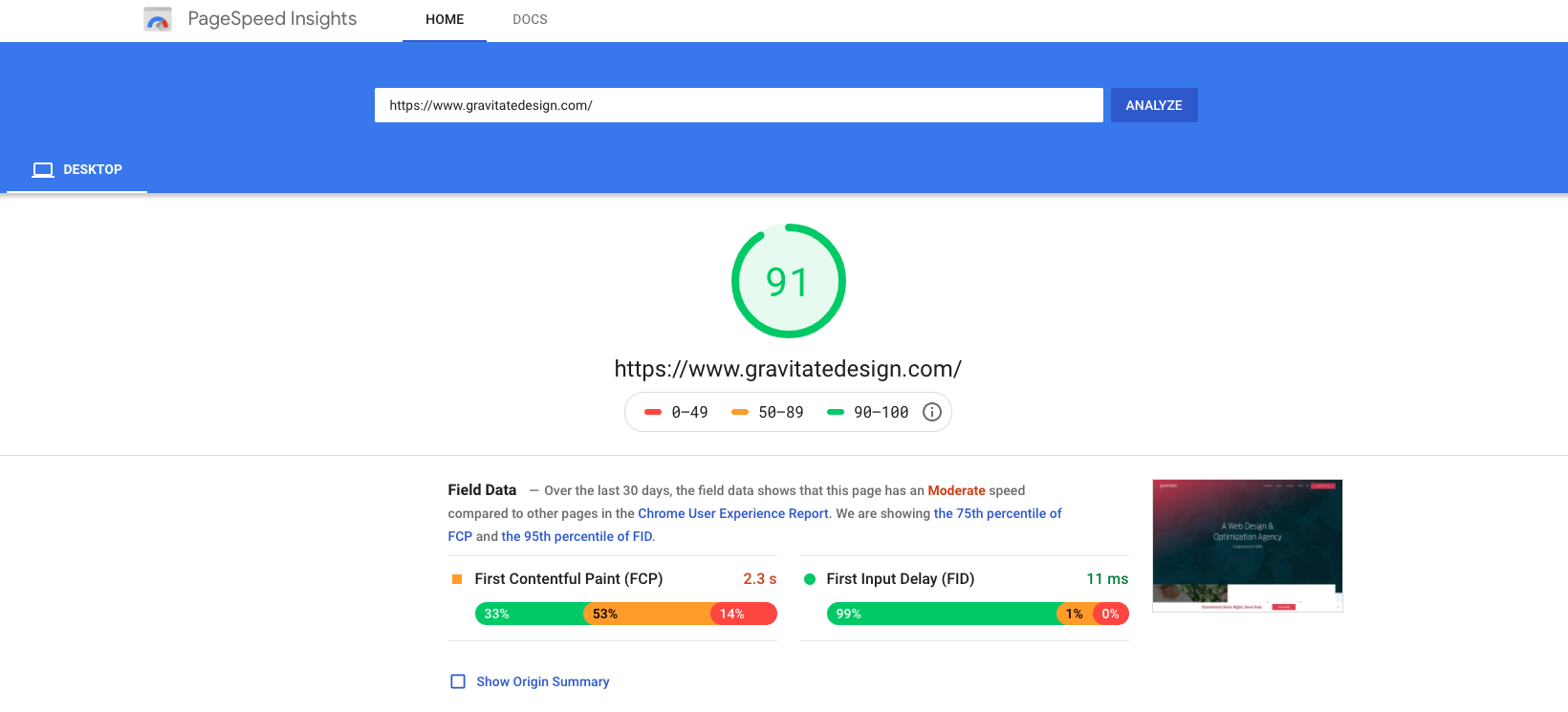 Medium Impact
6. Optimized URL Path
Short URL paths with keywords in them tend to rank better than those without. Place a hyphen "-" between each word and do not use underscores "_".
Example: "/marketing-services/" instead of "/digitalmarketing_page2/"
7. Custom Meta Description
Writing a compelling meta-description is crucial for increasing click-through rate and relevance in the SERPs. Be sure to include a concise snapshot into the post content without giving away too much detail.
Including some primary or secondary keywords in the meta description is a good idea as well. Per usual, be sure to stay within the latest character count limits. About 125-200 characters is a good length in our experience.
Example:
"Looking for DIY dog treats you can make at home? We've got you covered. From peanut butter bits to vegan bites, our ultimate guide will make your pup and wallet happy."
8. Optimized Header Tags
When it comes to on-page headings, the most important thing to keep in mind is format and readability. Your largest headings should start at the top of the page and sub-headings should be used to break up content and help the reader "jump" from section to section.
It's ideal to place your most broad and desired keyword in an H1 tag and place your secondary terms/topics in H2's or lower.
Do not use header tags for the bulk of the copy on-page, most of the on-page copy should be in "paragraph" format.
9. Content Format & Features
Depending on the search term we are targeting, there may be unique search formats or features that are present. These may include bulleted lists, videos, FAQ blocks, etc.
Explore the search results page and top ranking posts for your target term to see if there are any trends in content types, formats, or features.
10. Structured Data
In many cases, there will be opportunities to add Structured Data code (schema) to enhance the features on the search results.
For some industries and schemas, Gravitate offers a plugin solution that makes the schema user friendly to create. Others may need to be custom coded on the page.
This is more of an advanced tactic, but can make a big difference in click through rate and position. Learn all about Structured Data Markup here.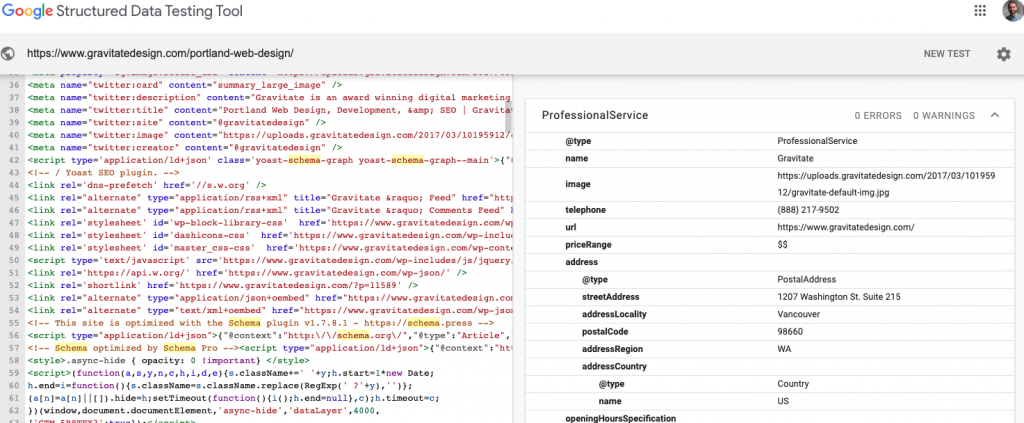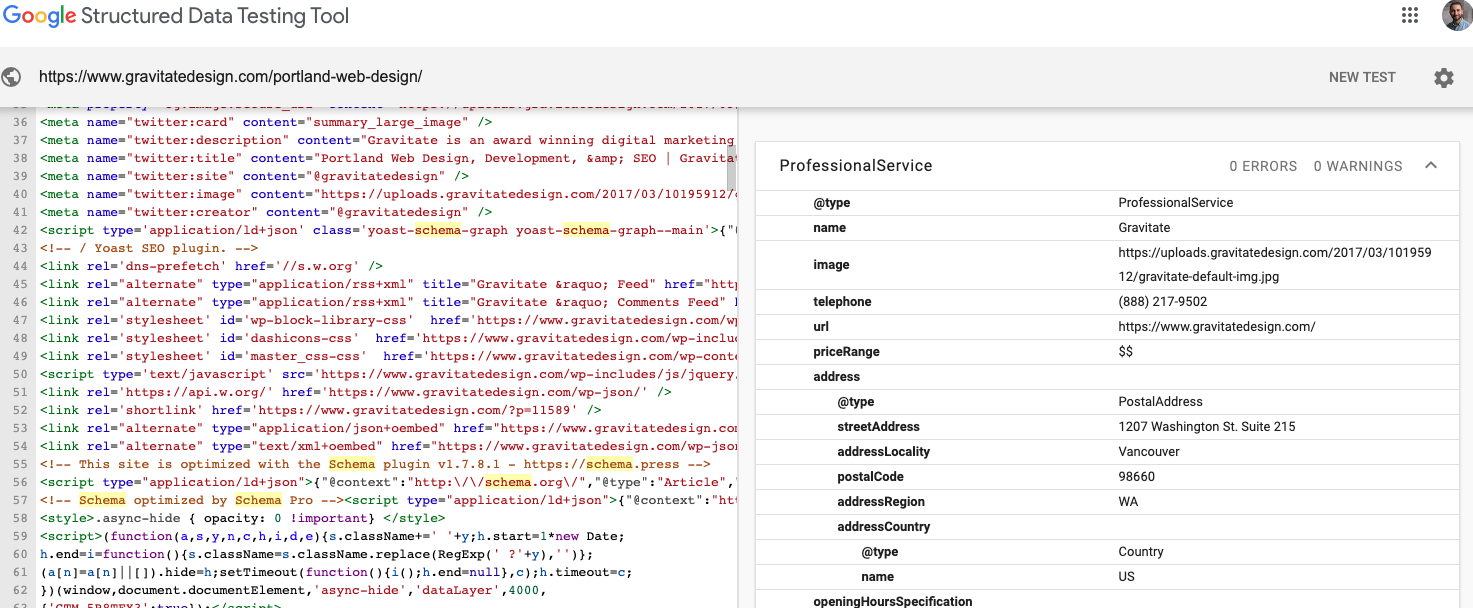 Low Impact
11. External Linking
When making statistical claims or resource recommendations, it's valuable to link out to 3rd party sites on occasion. The more authoritative the sites we link out to, the better. For example, it's better to link to a high authority .com or .org.
Lastly, it's always a best practice from a UX and SEO perspective to have all 3rd party links open in a new tab.
12. Image Alt-Text
Many SEO's will probably fight me on this, but I personally have not seen enough real-world data to lead me to believe that keyword rich alt-text on images is a high-impact and low-effort SEO tactic. I do think it has value for SEO, certainly for accessibility, but it is not at the top of my list for on-page optimizations.
That's All Folks!
Additional Resources: