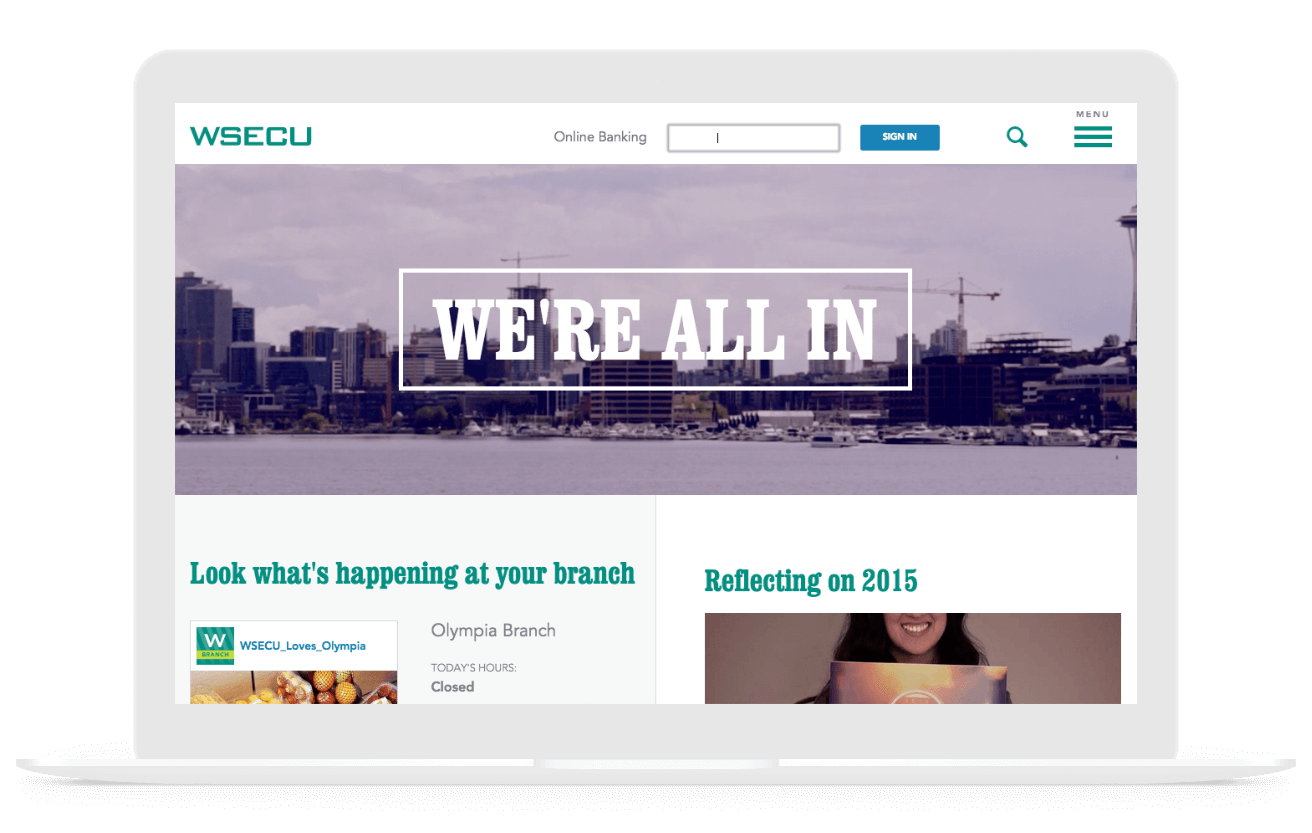 WSECU
Evolving the Digital Branch
Fresh off a rebrand, WSECU came to Gravitate recognizing the digital apathy across its industry and sought to evolve and reimagine all current and potential digital properties to match its recent brand and core philosophy overhaul.
Case Study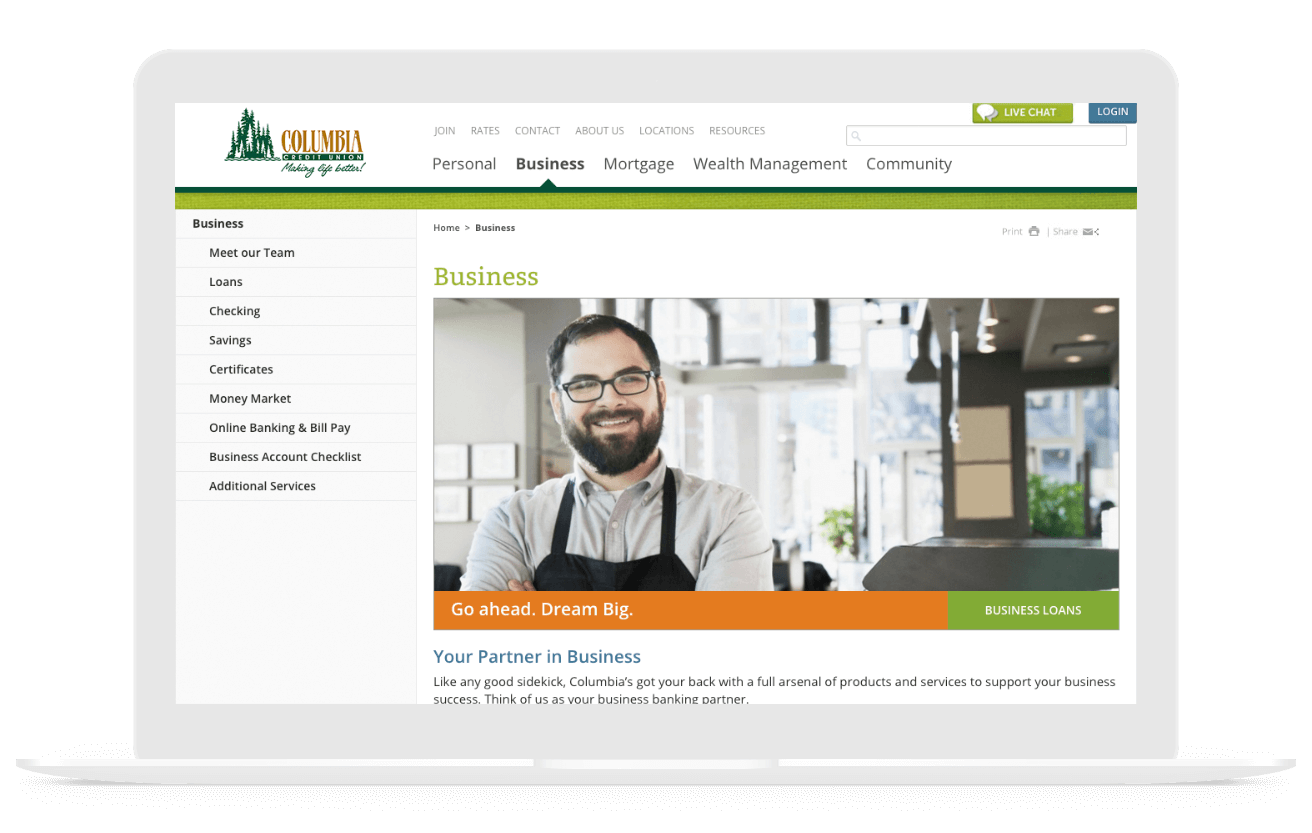 Columbia Credit Union
Much more than a redesign
Columbia Credit Union came to Gravitate seeking more than just a fresh coat of paint. Sure, refreshing the aesthetics and creating an intuitive, responsive design were clearly priorities, but in fact, our goal was to create a secure, easy-to-navigate, feature-driven site that makes us all want to move banks.
Case Study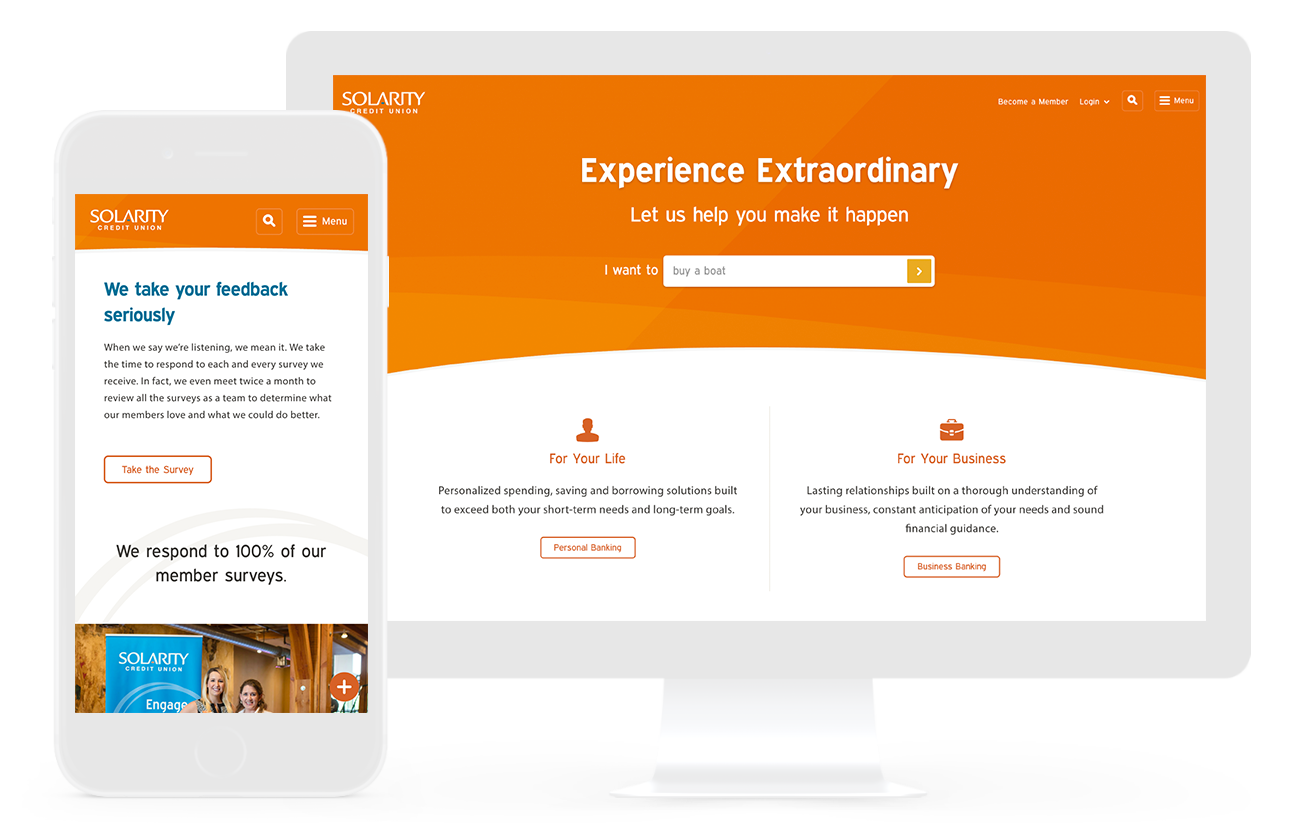 Solarity Credit Union
Understand, Anticipate, and Guide
We partnered with Solarity Credit Union to build an online experience that feels more like a conversation with a helpful teller than surfing a website. After the website launched, we continued to provide a range of ongoing digital marketing services including digital campaigns, marketing automation, and website optimization through A/B testing—all proven to increase traffic, memberships, and products-per-household.
Case Study
Credit Union Marketing Resources
Staying current on recent changes in financial law allows us to act as an additional resource for compliance, as we implement the appropriate legal standards from the start. We also contribute regularly to our library of financial resources, providing additional tools, articles, and guides for online success.
Who we are
Gravitate is a full service, in-house digital marketing and design agency with over 17 years of experience in the creative industry. We develop integrated marketing solutions that drive business and boost revenue. We don't need to outsource your work overseas or to robots. We are real people, with a real passion for what we do – see for yourself.
Ready to work with us? Send us a message or give us a call: (888) 641-7313
Capabilities
Nobody hires us to create something ordinary or stand back and shut up. We're a team of brutally honest experts in our field building long-term relationships with clients through measurable, informed design and actionable digital marketing strategies.
"Gravitate is the definition of proactive. They're a team of talented professionals that constantly goes above and beyond to make sure Elite Care is the best we can be—and the numbers don't lie; they're really putting Elite Care on the map in Texas."
Ready to Get Started?
Ready to start a project or really curious about our process? Drop us a note or give us a call; we're happy to answer all your questions.
Work With Us