Updated 6/4/2014 and again on 6/1/2015 (with additional event tracking resources at the end of the post)
We're data nerds and always have been; there's nothing better than discovering a solid trend in a sea of statistics. Luckily for us, we live in a data-driven marketing age and Google Analytics provides a never-ending supply of info on how visitors behave online.
Interpreting this data to find out if your website is meeting your marketing goals can be overwhelming at times. Plus, looking at traffic types, demographics and devices alone doesn't tell the whole story about your users and doesn't do much to improve your conversion rates. The key to unlocking this new data dimension is Event Tracking.
What the heck is Event Tracking? How do I do it?
Event tracking is a feature of Google Analytics that allows you to trace actions whether or not a URL change is recorded. Examples include clicking on links, email addresses, social media icons, or file downloads.
There are a few wants to set up event tracking and it can even be set up with a little HTML and Javascript knowledge and these three simple steps:
Step One: Decide What Action to Track

When thinking about what you want to track, go back to your marketing goals. Let's say you are a mortgage broker and you just put up a new whitepaper about the recent mortgage law changes that you want people to download. This would be a great action to track.
Step Two: Add the Code
This code will need to be added within a link on your site.
Here is the basic code that you will need to start with (for the async tracking code of Google Analytics):
onClick="_gaq.push(['_trackEvent', 'Category', 'Action', 'opt_label', 'opt_value']);"
If your site is using Universal Analytics, you'll need to use this code:

ga('send','event','category','action','opt_label', opt_value)
There are a few variables that will change with each different event you track:
Category – grouping events into desired tracking groups
Action – the action the user takes
Label – to differentiate this event among the others (optional)
Value – perceived dollar value of event (optional)
Since we want users to download the whitepaper, we'll change the following:
Category: downloads
Action: click
Label: whitepaper
Value: 0
The new custom code should look like this (async example):
<a href="http://www.desiredlinkhere.com" onClick="_gaq.push(['_trackEvent', 'downloads', 'click', 'whitepaper', '0']);"> Name of Link Here</a>
Step Three: Set up the Events as Goals in Google Analytics (if desired)
You have the option of setting up events as goals in Google Analytics, then you will be able to see them in the conversions section of your account.  If not, the events should feed into Google Analaytics in the behavior section automatically. When logged into your Google Analytics profile:
1. Go to the Admin section

2. Select your profile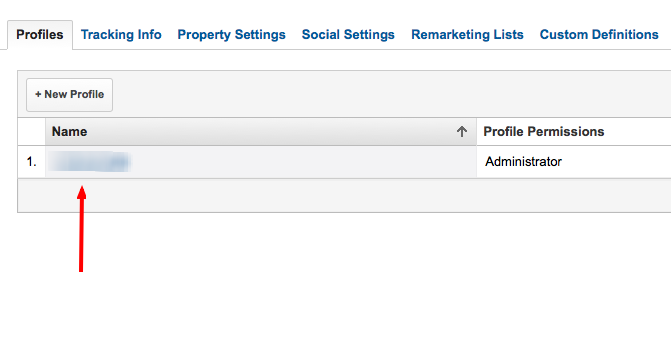 3. In the tabs select 'Goals'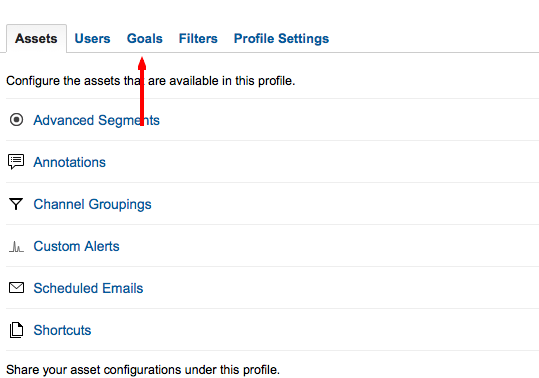 4. Then click on the "+Goals" to add your first goal.
Name your goal, choose the type, and enter the category and action.  Then, fill in the Goal Details to match the variables from the code generated in step two.
Tracking your Events
To see results, you'll need to go back to Reporting. Go to the "Content" section and click "Events".  There you'll see a list of events, which you can filter by category, action or event label.  Or, you can watch real time analytics and track your events as they happen.
Some other events you may consider are:
Banner Ads
Social Links
Videos
Form Completions
Emails
Calls-to-Action
The More You Learn The More You Earn. Never Miss A Post!
Join the 9,500+ people who already read our blog each month.