We're growing here at Gravitate and we are really excited about the latest member to join the team, Steven Howsley. Steven will help our clients reach their audience through search and social marketing channels, all while drinking his personalized can of LaCroix in his favorite Hawaiin shirt (He didn't mention it here but he is a fan of Hawaiin shirts. Follow us on Instagram and I'm sure you'll see a photo soon).
Without further ado, meet Steven.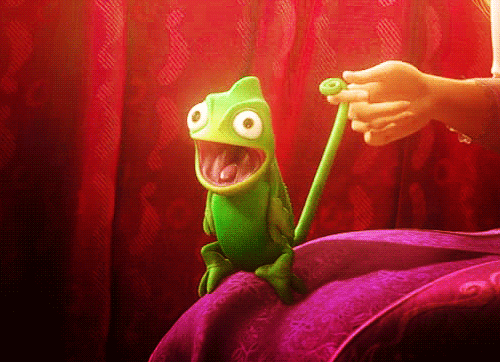 If you could have any pet in the world (fictional or not), what pet would it be? What about realistically?
On-the-fictional, I would love to have the chameleon Pascal from the critically acclaimed Disney animation Tangled as a pet.
On-the-real, I have unofficially been diagnosed with Obsessive Corgi Disorder. Lucky for me, we actually have a Corgi our Gravitate office, Kuzuri, who has recently become a primary source of inspiration for my life.
Favorite food as a child? Favorite food now? Why?
I was a blue box kid. Loved that macaroni.
I find myself seeking out Thai food more often. Because… delicious.
Do you have a favorite car? If so, why?
Yeah, I really love my 1991 Alfa Romeo Spider. It was passed down from my late uncle, so it has a lot of sentimental value to me. It is also beautiful and really fun to drive (when it's working).
Who is your favorite musician or band? Why?
This question is so rough for me. I love playing and listening to all types of music so it is nearly impossible to pick one.
I would probably have to say that David Byrne from the Talking Heads is one of my favorite musicians. Aside from just loving his songs, he was an absolute pioneer in new wave music and stage performance.
What I'm listening to now: Sufjan Stevens, London Grammar, Vince Staples, Mac Demarco, Radiohead, Fleet Foxes, Sigur Ros, Arctic Monkeys, RJD2, Darius, My Morning Jacket, & Wilco.
What is your vice to get you through a day?
I have recently asked Google: "How many LaCroix's can I have in one day?"
In that moment I knew that I was in need of a self-intervention. On another note, I did find this awesome LaCroix generator in the process.
Favorite TV programs? Sports? Dramas? Comedies? Reality?
I don't always watch the television box… But when I do:
Sports: Oregon Duck Football & Portland Trail Blazers.
Comedy: The Office, Parks & Recreation, & Workaholics.
Drama: LOST, Breaking Bad, & Prison Break.
Reality: Nope.
What is your approach to problem-solving?
Trying my best to understand the complexities of the problem and then wrestle with it like a monkey trying to open a coconut. Perspective helps too.
How do you turn data into a strategy?
I always like to start by clearly defining the objectives and audiences for the project. With all of the data that is now available with digital marketing, it can be a major time and energy sink to analyze/strategize around less relevant data. After all of that, I believe data should be used to direct both creative and tactical decisions. That might mean starting with intuition for the creative and distribution strategy and then work to refine those strategies over time through key data insights.
What do you want to learn in the next 12 months related to our industry?
I am excited to dive into the crevices of SEO and learn more about long-term strategies.