As someone who's spent the last 2 years eyeball-deep in pandemic house projects, yelling at DIY YouTube, r/CenturyHomes, and mostly myself, I vitally reaffirm that the preparation phase of any project is important and often overlooked.
Hurrying through the tedium of tarping/taping/sanding is the easiest way to sabotage the freedom of your next weekend. If that's helpful for a home DIY project, the same deference should be applied to your upcoming web design project, whether it's your first redesign or you've led many teams and sites through the process.
As someone who's launched over 30 sites, I'll walk you through the steps to focus your preparations. I first recommend an honest evaluation of your brand's current successfulness and what to expect from your agency partner along the way.
Branding
A look in the mirror
The first table topic both your millennial career coach and web design agency will broach: Let's talk boundaries!
Is your team using phrases like 'refresh,' 'reskin,' or 'overhaul?'
Are you sending your agency a 9-page PDF titled "Brand Style Guide_Approved" or do you have just the primary and secondary colors from the logo locked down?
Do you have an in-house creative team that will want to participate in mockups?
Collaboration is most effective when roles are defined and teams are candid about their strengths and weaknesses. It can also be helpful in budget considerations for in-house teams to take on the smaller and more laborious design components that pair well with content generation (creating an icon library).
Components of a Brand Style Guide
Logo variations
Color palette (core and secondary)
Fonts & typography
Imagery guidelines
Iconography
Illustrative vs photography
Photo treatments
Brand tone or voice (personality)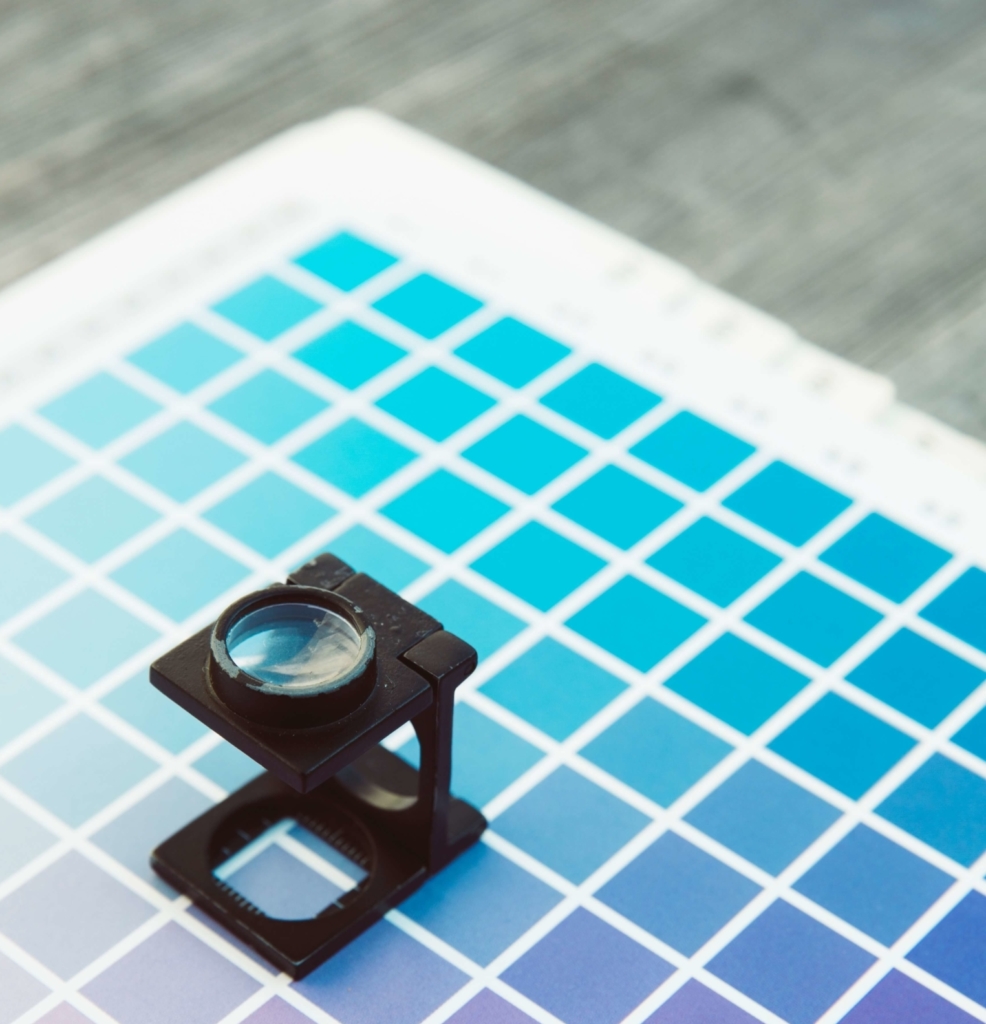 What colors or imagery styles we should steer clear of?
Consider unwanted overlap with competitors, the analysis of user profiles, and immovable aesthetic preferences of leadership. It's never fun to present that final design swathed in magenta, only to learn the CMO has an unwavering aversion to the color purple.
Are messaging and buyer personas up-to-date?
Make sure you have a direction to each of these questions ahead of your agency vetting to ensure your web design workflow keeps its momentum. Solid, thorough messaging functions as the foundation that informs much of the structure and content of a website. Viewing and testing site architecture changes through the lens of each persona group (an exercise typically called 'user flows') keeps the conversation focused on the customer.
Design Mockups
Curtain's already open
Ask our creative director, Jason Lance, to walk you through Gravitate's website redesign process, and you'll see him point a full third of the way through the project timeline to the first mention of a design mockup presentation and note, "This shouldn't actually be a grand reveal."
Design isn't just looking pretty, it's the culmination of a ton of learning and strategic thinking. Across our research and strategy phases, we've paired exercises to gauge aesthetic preferences and buyer personas with content hierarchy strategy to eliminate the need for a big curtain reveal. The deliverables that lead up to design are primarily to keep navigation and wireframe conversations framed in a content-first approach, and by this stage we should be deeply aligned on branding, product/service, and information architecture.
With teams in stride on the primary site pages, expect your agency to fold in interior pages and mobile mockups of unique layouts before solidifying site files for development. A benefit of having both our creative and development teams under the same roof is the ease of collaboration on the polishing touches as the theme is fleshed out. For finishing touches, think transition animations between content sections, hover state effects on buttons, custom loading icons, etc.
How long should this take?
The true but unhelpful answer is, "It depends," and "longer than 3 weeks."
The target pace for any project that will impact your revenue, your business' consumer experience, and the ability for your team to respond to change is always (and should be): with careful urgency. The two sections I see projects bog down the most are in content development and in the decision-making loop. I recommend crafting a plan with your team on these components as early as you can:
Content Creation
Written copy, product screenshots, videos, etc. all take time to develop. Whether you're revising current content or creating new assets, draft out the resources you'll need from generation and approval, to the actual insertion into the website.
Stakeholder sign off
There's nothing more detrimental to pacing than having to go backwards, and projects can involve stakeholders from many teams beyond marketing (customer support, IT, security, company leadership). Map your team, what role they should play, and their key interests in a web redesign. Revisit this map each time your team grows or changes.
Prioritization
The shorter the runway, the more important the prioritization exercise will be. The site map serves as a very literal tool of hierarchy should you need to create a phased approach for your rollout.
Rolling out a half-baked project can be more detrimental than no change at all, but fortunately there are many opportunities to roll out fully-baked segments of a digital brand. And project expedition is very possible, best achieved with early planning and alignment on priorities.
Be honest about your target launch and your agency's project management team will develop achievable workflows. There are opportunities to focus initial go-live efforts on revenue-generating content and supplement  'children' pages into the site structure with agility if such preparations have been made.
Rule of thumb should you need to stack-rank areas of focus: leverage a researched, SEO-driven site map to define this flowchart.
TL:DR
Whether your team is calling it a brand refresh or redesign, or you're planning to re-side your house, the leading indicator of your success will be the preparation.
A good agency partner will help guide you to and through the path that best suits your team's objectives and resources, your end-user, and your company calendar.
Ready to get started?
With a solid inventory of your brand and its boundary lines, insist on an agency team who puts in the legwork to remove the curtain from your line of sight.
Work With Us